Learn and Earn Avalanche on Robinhood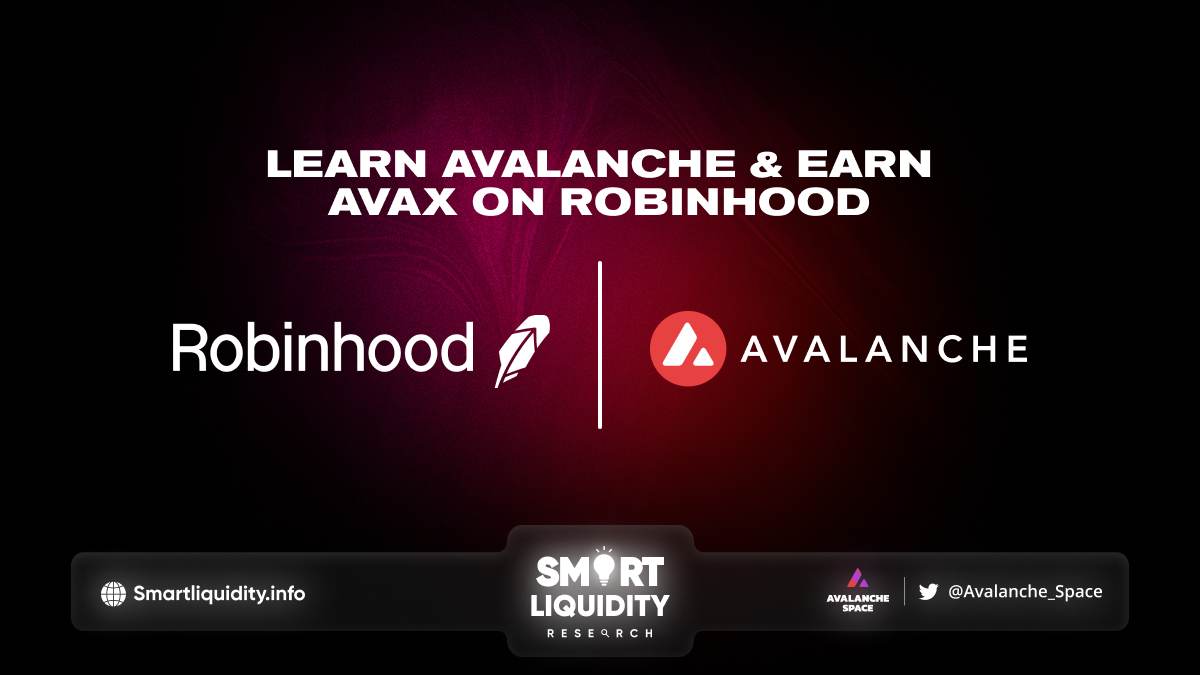 Learn and Earn Avalanche on Robinhood crypto selects Avalanche as its first blockchain partner for a learn-and-earn campaign, allowing users to earn $AVAX while learning about Avalanche.
As part of Robinhood's first blockchain learn-and-earn initiative, users of the Robinhood ($HOOD) platform may earn $AVAX by learning about Avalanche. In August of this year, Robinhood opened AVAX to trading, deposits, and withdrawals.
Robinhood's zero-commission fees and easy interface have exposed a new generation to financial services and equities. The firm is now looking to do the same with crypto and usher in a new wave of adoption. Its rise reflects the growth of Web3, with some one-third of Millenials and Gen Z purchasing crypto compared to just 4% of Boomers, according to research by Charles Schwab. 22% of Gen Z and 15% of Millennials have invested on Robinhood, according to this research.
The Avalanche module helps participants quickly learn what sets Avalanche apart from other blockchains, including Avalanche's:
Near-instant transaction finality, which is the fastest among all blockchains
Unique approach to infinitely scaling the platform to empower mass adoption
Novel Subnet architecture that is enabling individuals and enterprises like Deloitte and Lemonade to build custom, application-specific blockchains
Superior interoperability with the core building blocks of DeFi and digital collectibles today, as well as its ability to expand support for any emergent language or ecosystem
Robinhood notes that the Avalanche campaign comes at an "extremely important time" for crypto, which has propelled Robinhood Crypto to empower new and existing users with more educational resources that both get back to the basics and showcase world-changing innovations.
About Avalanche
Avalanche network is the blockchain industry's quickest smart contracts platform digital asset. Avalanche is blazingly fast, low cost, and green. Any smart contract-enabled application can outperform its competition by deploying on Avalanche.
About Robinhood
Robinhood launched its non-custodial wallets in may 2022, which allowed its costumer to manage their own crypto.