Meld Partners with Kyber Network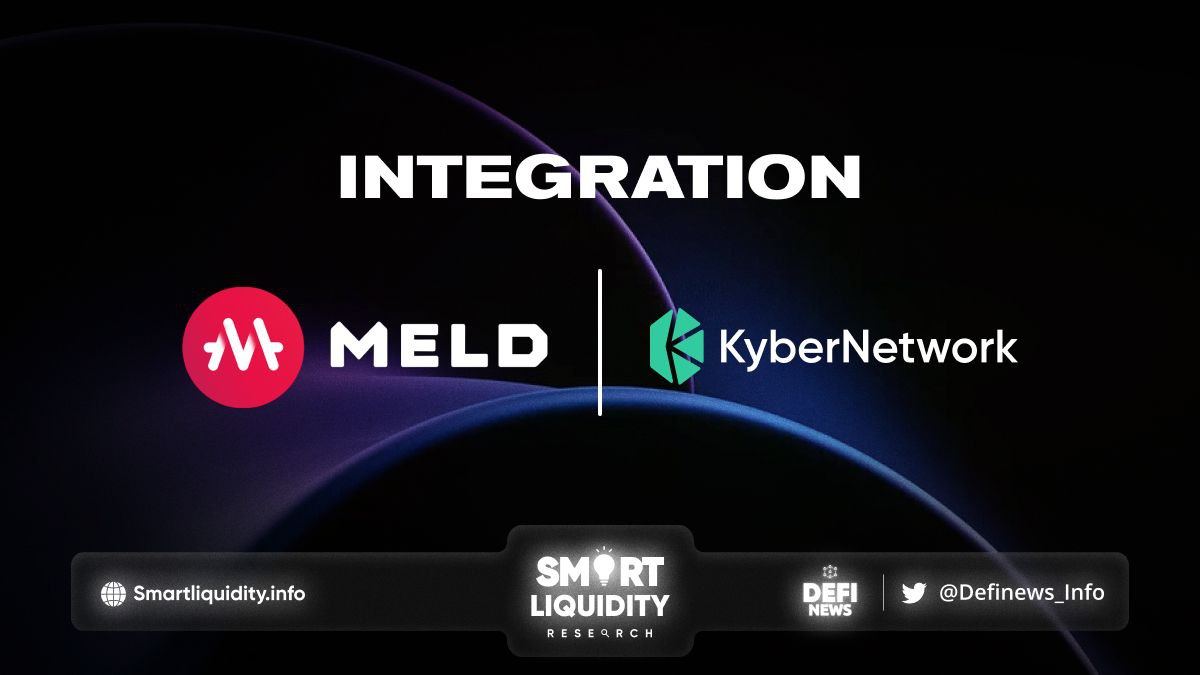 Meld partners with Kyber Network to improve user experience and enable seamless asset exchange. As a decentralized lending and borrowing protocol, MELD is always looking for ways to improve the user experience and provide more flexibility and control to its users.
This is the reason why they are excited to announce their partnership with KyberNetwork. This platform is a decentralized blockchain-based protocol that aggregates liquidity and enables the exchange of tokens without an intermediary.
MELD And Kyber Network Collaboration Process
The partnership between MELD and KyberNetwork is two-fold. First, when MELD's protocol becomes available on an EVM chain, they will use KyberSwap to facilitate swaps directly from MELDapp. This means that their users will be able to swap their assets without ever having to leave the platform, providing them with more convenience and flexibility.
Second, KyberNetwork has a partnership with MultiChain, a bridge with over $1 billion in total value locked, which eliminates the need for users to interact with external dApps for bridging and cross-chain swapping. This means that MELD will be able to leverage KyberNetwork's existing partnership with MultiChain. This is to allow for a seamless user experience for users who wish to move their assets from one EVM blockchain to another. Directly from MELD's non-custodial wallet, with only a few clicks.
One of the key benefits of partnering with KyberNetwork is its commitment to security. Kyber's technology has facilitated over $7B in trades and is audited by ChainSecurity and is also insured by Unslashed, so users can trade, earn, and build with confidence. Furthermore, their code is on-chain and open source, adding an extra layer of transparency and security.
The partnership between MELD and KyberNetwork is a major step forward for the DeFi space, as it will enable the seamless exchange of assets across different blockchains. This will provide its users with more flexibility. Control over their assets will allow them to take advantage of new opportunities in the DeFi space. This is made possible by all while being backed by KyberNetwork's commitment to security.
ABOUT Kyber Network
KyberNetwork is a decentralized, blockchain-based protocol. Offers a suite of products and services that provide users with a seamless and secure way to trade, earn, and build with cryptocurrency and other digital assets.
ABOUT MELD
MELD is the first decentralized and non-custodial liquidity protocol. A platform for borrowing fiat (USD and EUR) against your crypto assets and earning yield on deposits.
RESOURCES