Talentre Partners with SlowMist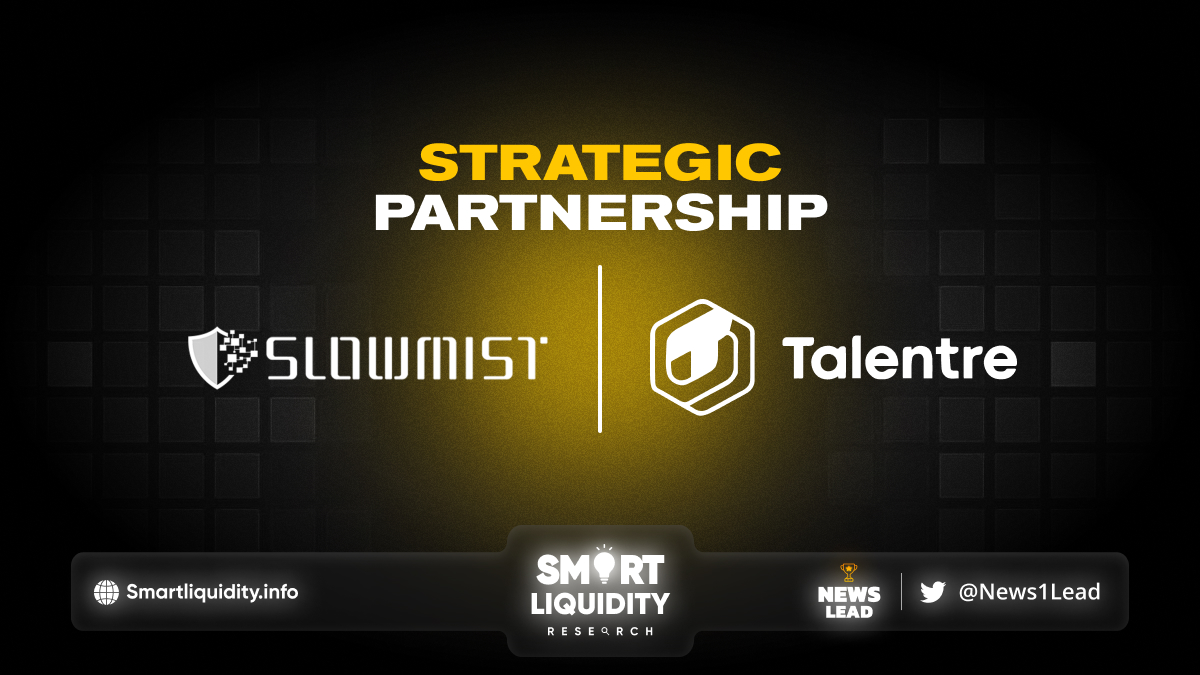 Talentre announced that SlowMist strategically collaborates Talentre to use their services and share career resources.
Talentre will be the career information aggregator and deliver the latest job information provided by SlowMist
Talentre will provide decentralized ID and on-chain user achievement services to SlowMist, which will help its users to set up a comprehensive profile
SlowMist will be the co-host of Talentre's future Web3.0 native events
Their mission is to build the biggest Web3.0 talent platform and connect industries and job hunters, and this is only the beginning.
About SlowMist
SlowMist is a blockchain security firm dedicated to securing Web3's future. Since their inception in 2018, they have provided services such as security audits, security consultants, red teaming, and more. Their team has audited thousands of crypto and DeFi projects, including major exchanges, wallets, individual smart contracts, DApps, and blockchains.
About Talentre
Prove yourself|Meet Next Billion Web3 Talents Here
SOURCE:
https://medium.com/@Talentre_/talentre-is-establishing-strategic-partnership-with-slowmist-847c6e4c1a31