WePad Ambassador Club Launch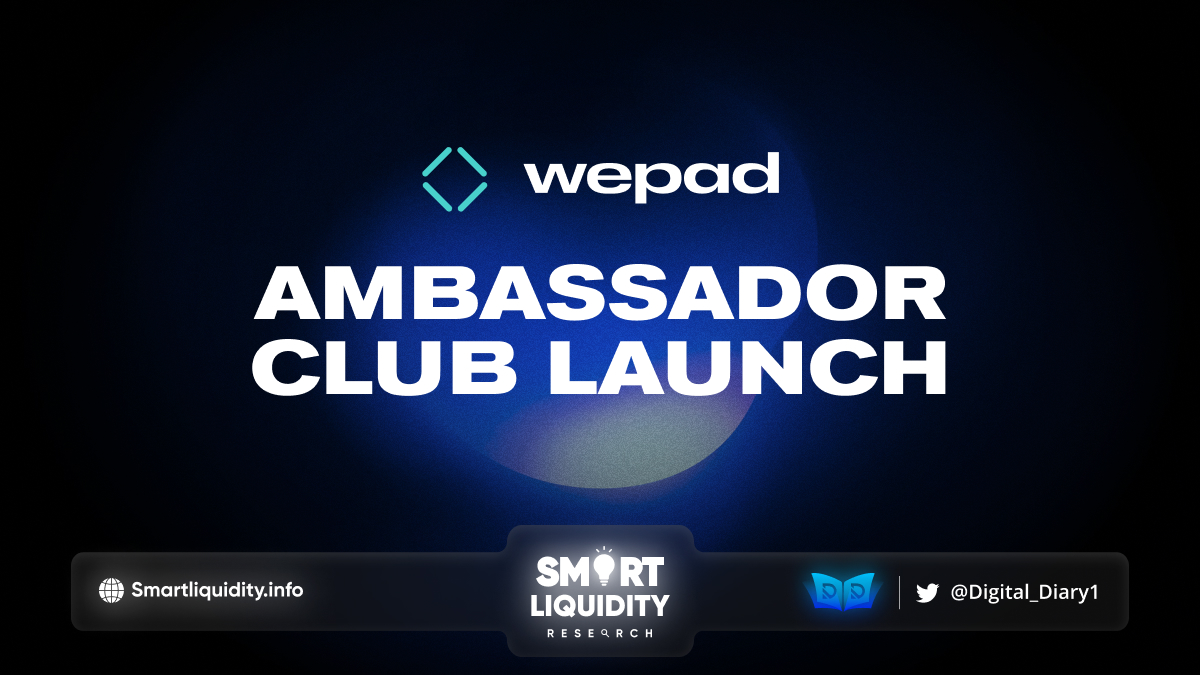 WePad is launching the Ambassador Club to develop their community and spread the word about their innovative platform.
What will ambassadors do?
WePad ambassadors will represent their launchpad on the web and invite new people to the project — those who join can get profitable allocations. Ambassadors are allowed to promote WePad in their own preferable ways: crypto advertisements, different types of content (video, photos, texts), and community management.
Also, the members of the Ambassador club can earn $WWY tokens and other rewards by completing different tasks: inviting friends via the Referral Program, posting Tweets and engaging with our content, and so on.
On top of that, they highly welcome ambassadors who will build local WePad communities and represent their project in their regions, especially in:
– Turkey
– Vietnam
– Indonesia
– Philippines
– Brazil
– Argentina
– Other Latin American countries
If you are a community leader and are ready to promote WePad among your followers in exchange for $WWY token rewards, they'll be glad to collaborate!
Perks & bonuses for their Ambassadors
Here are at least four reasons to join their club:
Earning rewards in $WWY token the value of which has all chances to multiply down the road.
Boosting your blog's popularity.
Honing your expertise in the crypto industry.
Becoming an official WePad representative.
Note that the number of club members is limited. They will pick the best representatives — so don't postpone submitting your application!
Who is eligible to become a WePad Ambassador?
You are welcome to apply for membership in their club if:
You are a community leader, an influencer, a blogger or an expert.
You are a marketer or a content creator who bursts with fresh ideas.
You are a crypto enthusiast and want to explore the industry and gain hands-on knowledge of crypto markets and the blockchain space.
About WePad
WePad is an IDO launchpad that will open new fundraising opportunities for the best crypto start-ups.
SOURCE: MEDIUM