ORBS Collaborates with Orbit Chain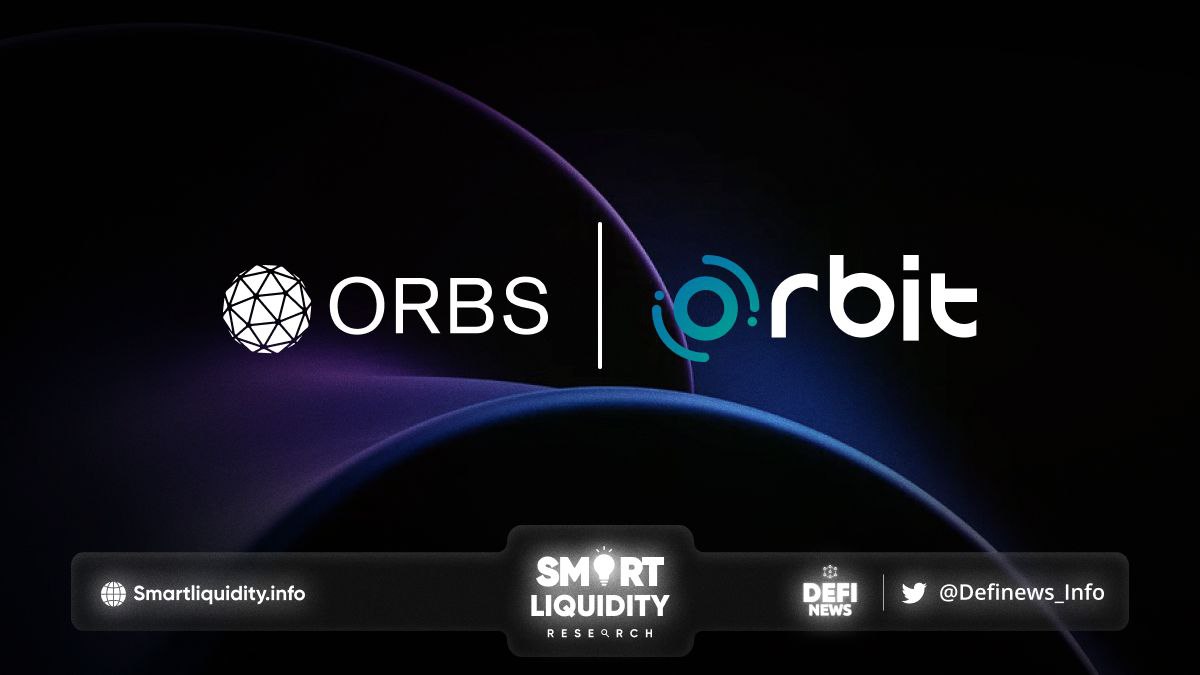 ORBS collaborates with Orbit Chain making ORBS tokens available on Ton Blockchain via Orbit Bridge. In addition, Megaton Finance has announced Orbs as an official launch partner to its much anticipated AMM-DEX on TON, planned to launch in January 2023.
Both these integrations mean that the ORBS token can now be bridged to the TON blockchain with liquidity pools and swap functions coming very soon
Orbs Added to Orbit Bridge
‌Orbit Bridge by Ozys is an interchain communication protocol that allows communication between heterogeneous blockchains using Inter-Blockchain Communication (IBC) technology. Orbit Bridge IBC allows different blockchains to communicate with each other using Orbit Chain.
Users can utilize the various assets of various chains in all dApps through simple transactions on each chain:
Sending cross-chain data between heterogeneous chains: Users can send assets or data to any chain connected to Orbit Bridge.
Trustless, Secure Multiple-Signature Verification: All consensus happens on-chain, and all authority throughout this process is decentralized.
Fast, Secure Consensus Process: The consensus process is smart contract-based and goes through Orbit Chain.
To date, the Orbit Bridge has processed more than $12B in total bridge volume. It also holds almost $200M in TVL and is connected to 19 different networks with 85 tokens supported.
Furthermore, Orbit Bridge has recently announced that it has added support to TON (The Open Network). This means that the ORBS token is now available for the first time on the TON blockchain
Official Launch Partner of Megaton Finance
In addition to being added to the Orbit Bridge, Megaton Finance is announcing Orbs as an official launch partner of its much anticipated DEX-AMM protocol on TON.
With the project launch, the ORBS token will be listed on Megaton Finance, including liquidity pools and other functionalities!
Megaton Finance aims to become a link that connects the TON blockchain to the DeFi ecosystem by connecting it with other Layer 1 chains, such as Ethereum. Coming in January 2023, Megaton Finance is planned to be the first autonomous financial protocol within the TON network that provides yield farming opportunities such as swaps and pair deposits.

Megaton Finance plans to become more than only an AMM mechanism protocol. that provides revenue. Its goal is to be the main gateway to Web 3.0 through continued upgrades and integration with Telegram in the future.
ABOUT Orbs Network
The Orbs Network is an open, decentralized, and public blockchain infrastructure. Executed by a secure network of permissionless validators using Proof-of-Stake (PoS) consensus.
ABOUT Orbit Chain
Orbit Chain is a cross-chain project that challenges the limitations of scalability due to the lack
of connectivity and limited resources of existing public chains.