Pods Secured a $5.6M Investment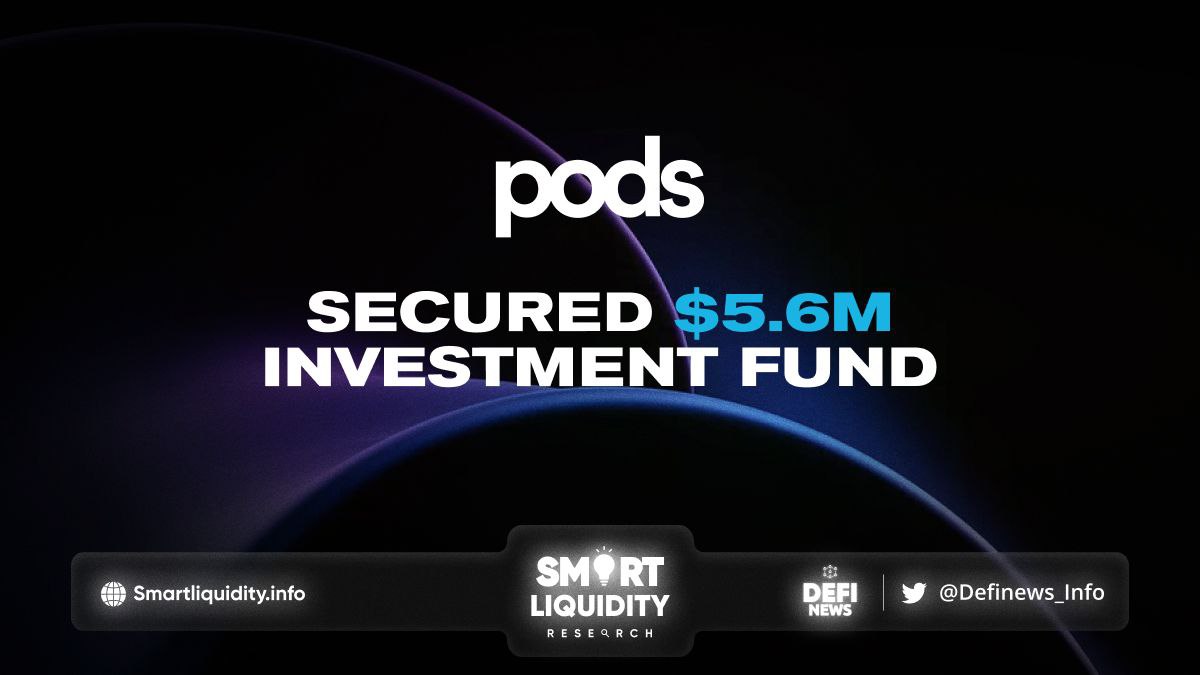 Pods secured a $5.6M investment to create Structured Products for crypto assets. The financing had investors such as IOSG, Tomahawk, Republic, Framework Ventures, 4RC, Alexia Ventures, and more.
"At Pods, we are proud of what we have achieved and thrilled to continue building the future of Defi. I am honored to announce that we have completed a $5.6 million seed round. The Pods team is excited about this next stage of building world-class structured products for crypto assets." — Rafaella Baraldo, Founder and CEO of Pods.

"We have talked to hundreds of stakeholders to understand their needs and improve our platform according to their feedback. Recently Pods did four security audits on its Pods Yield product, two of them with OpenZeppelin in November and December 2022. We are not only generating results but have developed a range of products dedicated to assisting DeFi protocols to diversify their treasury into low-risk strategies, making their treasury strategy more resilient"
Pods are excited to offer a platform that helps DeFi users. Expose to professional investment strategies without having to be financial engineers. It also assists DeFi protocols to diversify their treasury into low-risk strategies, in order to create a healthier financial status.
As a DeFi protocol, it offers an alternative to yield on crypto assets as opposed to CeFi lenders.
Pods Yield is a series of open-source smart contracts.  Algorithmically runs a known investment strategy, receive deposits, and process withdrawals. Today users can deposit ETH and stETH into the vault stETHvv (short for stETH Volatility Vault) and be exposed to a low-risk but the complex-to-execute strategy in one click.
ABOUT Pods
Pods have built one of the most innovative and safe tools in the Defi space. The company recently did security audits for its Pods Yield product with OpenZeppelin. With the success of its products, security audits, and brand efforts, Pods has set standards for building Defi methods in a fast-growing sector.
RESOURCES