Core Partnership with Coinbase Pay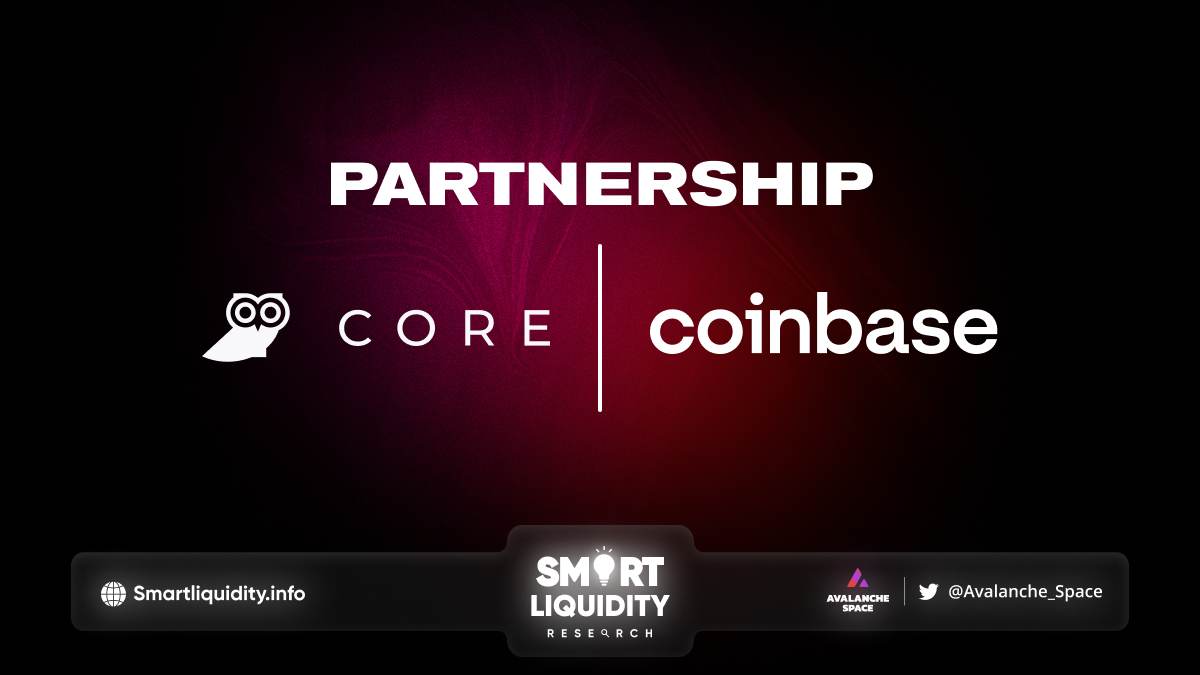 Core Partnership with Coinbase Pay, providing users new option to deposit cash to convert to crypto for Avalanche, Ethereum, and other blockchain networks.
With regulatory compliance and licensing, Core Partnership with Coinbase Pay enables more than 60 fiat currencies in addition to more than 200 cryptocurrencies. Currently, the Core browser extention supports Coinbase Pay.
Going from cash to crypto is one of crypto's most difficult tasks. Trading crypto and utilizing it in dApps usually requires depositing funds in a controlled exchange. Then the user sends the freshly bought crypto to a wallet and connects it to a dApp to conduct their desired tasks.
Now, Core extension users have a faster path from cash to dApp.
Existing Coinbase customers can transfer their Coinbase balances to Core without needing to create new accounts or go through additional registration processes. Purchasing crypto is now as simple as funding via ACH, credit card, or debit card.
With Coinbase Pay on Core, getting started with crypto and exploring the fastest-growing dApp ecosystem on Avalanche becomes even easier.
How to Use Coinbase Pay in Core
1. In Core, click Buy.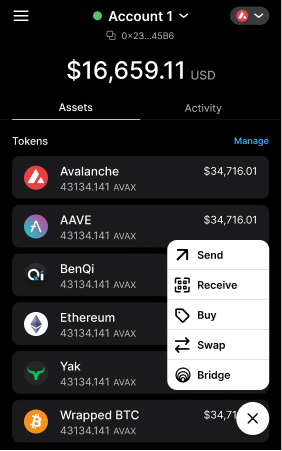 2. Select Coinbase Pay.
3. Log in with your existing Coinbase account or create a new account.
4. Buy crypto with fiat or transfer digital assets from Coinbase to Core.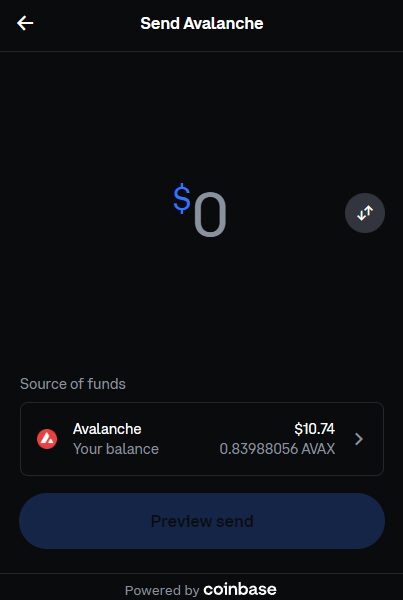 Core continues to set the standard as the best-in-class crypto wallet user experience, and will continue to expand out features and integrate with partners to make crypto more navigable for new and experienced users.
"With the mission to make crypto more accessible and even easier to buy, the Core team has integrated Coinbase Pay," said Akash Gupta, Director of Product Management at Ava Labs. Core's integration with Coinbase Pay is another step in making the user's journey feel like a warm welcome."
Coinbase Pay compatibility will launch only on Core extension. All users are invited to download Core browser extension for free. By downloading and using Core, you'll never need to download another crypto wallet again.
About Core
Core is your free, all-in-one Web3 command center for Avalanche dApps, NFTs, bridges, Subnets, L2s, and more. Core supports Avalanche, Bitcoin, Ethereum, and all EVM-compatible blockchains.