Liquid Meta Exploration of Strategic Alternatives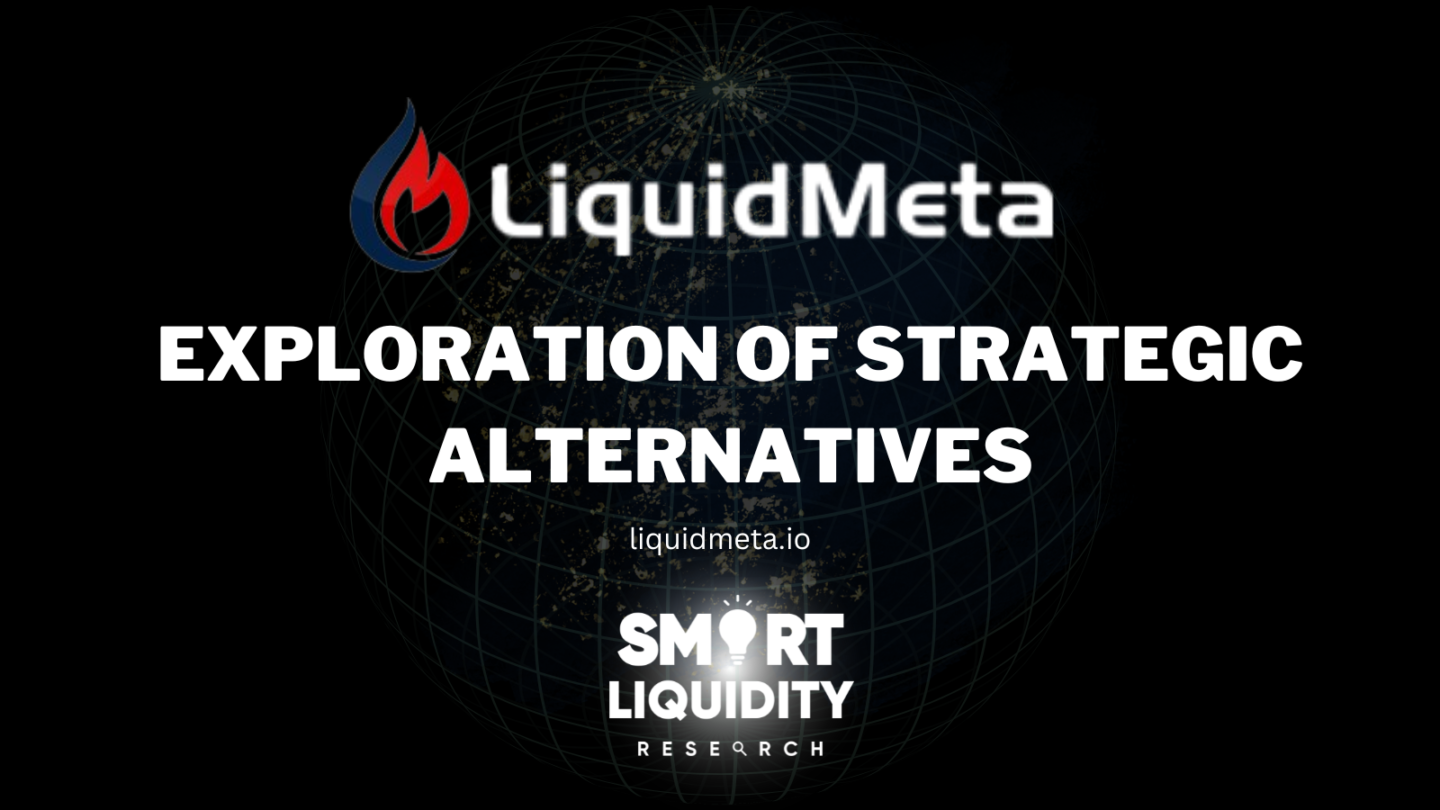 Liquid Meta, a decentralized finance infrastructure and technology company, has announced the Exploration of Strategic Alternatives. 
Liquid Meta announced that its Board of Directors has initiated a process to evaluate potential strategic alternatives to preserve or maximize shareholder value.
The Board will consider a variety of options as part of the process, including, but not limited to, a sale, merger, divestiture, return of capital, other strategic transactions, and continuing to operate as an independent public company.
Management Quote
"The Crypto markets have experienced a significant contraction over the last 12-months. The industry has faced challenges including the reduction in overall crypto market capitalization, collapse of the stable coin UST, the compression of trading activity, total value locked (TVL) and yields across the Defi sector and the failure of several large Centralized exchanges such as Voyageur, Blockfi and most recently FTX. Given the changes in the industry we believe the present represents a good time to evaluate options to maximize shareholder value" said Jonathan Wiesblatt, Chief Executive Office of the Company
There can be no assurance that the evaluation of strategic alternatives will result in any strategic alternative or any assurance as to its outcome or timing. The Company has not set a timetable for the completion of the process and does not intend to disclose developments related to the process unless and until the evaluation of strategic alternatives has been completed or the Board of Directors has concluded it is necessary or appropriate.
In order to preserve the cash position of the Company, Liquid Meta is discontinuing development of the MetaBridge as well as any other related development work pending the conclusion of this process, plus taking other actions to immediately reduce cash burn to better position the Company for this strategic alternatives process.
About Liquid Meta
Liquid Meta is a decentralized finance infrastructure and technology company that is powering the next generation of open-access protocols and applications. The Company is creating the bridge between traditional and decentralized finance while ushering in a new era of financial infrastructure that benefits anyone, anywhere.
SOURCE
https://www.prnewswire.com/news-releases/liquid-meta-announces-exploration-of-strategic-alternatives-301708638.html