Mighty Llama NFT Integrates Chainlink Price Feeds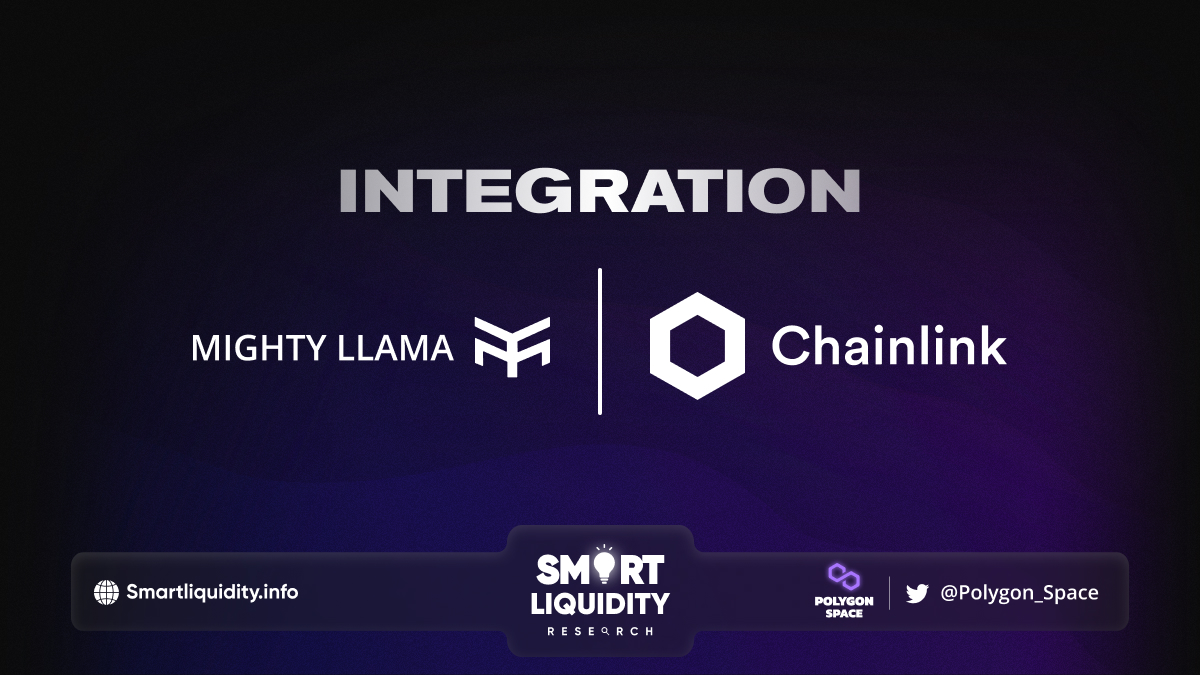 Mighty Llama — a Web3 NFT and gaming startup — has integrated Chainlink Price Feeds on Polygon mainnet.
By integrating Chainlink, Mighty Llama NFT has access to high-quality, tamper-proof price feeds needed to denominate Matic prices in USD-terms on Polygon. This integration helps provide its users with stronger assurances that digital asset prices are accurate and remain constant in USD-denominated terms for users when paying in Matic.
Its initial integration involves the use of the following Chainlink Price Feeds: Matic/USD. They chose Chainlink as their go-to oracle solution because its infrastructure is seamless to integrate and time-tested in production. Chainlink already helps secure leading DeFi protocols responsible for tens of billions of dollars in smart contract value, maintaining robust security and high availability even amidst unexpected events, such as exchange downtime, flash crashes, and data manipulation attacks via flash loans.
The Mighty Llama NFTs are free to mint and are also the foundation of our long-term vision for the Mighty Llama NFT ecosystem. To help power that ecosystem, Xbloklabs has a native, utility-based in-game token, Xblok. Members can buy NFTs and in-game assets using this token.
In order to help ensure Xblok buyers have a constant USD-based price to buy the digital asset when paying with Matic, they needed access to fresh asset prices that are supplied directly on-chain in a highly reliable manner. Fair market asset prices should reflect a volume-weighted average from all trading environments. Thus, they needed to make use of an oracle network to fetch aggregated price data off-chain and deliver it on-chain to be consumed by our application
About Chainlink
Chainlink is the industry-standard Web3 services platform that has enabled trillions of dollars in transaction volume. Chainlink enables developers to build feature-rich Web3 applications with seamless access to real-world data and off-chain computation across any blockchain. And provides global enterprises with a universal gateway to all blockchains.
About Mighty Llama NFT
Mighty Llama is a cutting-edge NFT and gaming startup, focused on bringing innovative and engaging experiences to the blockchain and gaming spheres.
With its top-tier team of developers and designers, we aim to provide users with unparalleled access to unique and valuable digital assets, while also offering exciting and immersive gameplay experiences. Whether you're a seasoned crypto enthusiast or a gaming fan looking to explore the world of blockchain, Mighty Llama has something to offer everyone.
SOURCE:
https://medium.com/@Mightyllamanft/mighty-llama-nft-integrates-chainlink-price-feeds-to-help-denominate-digital-assets-in-usd-99655acc87c7