KuCoinWallet Supports Domain Names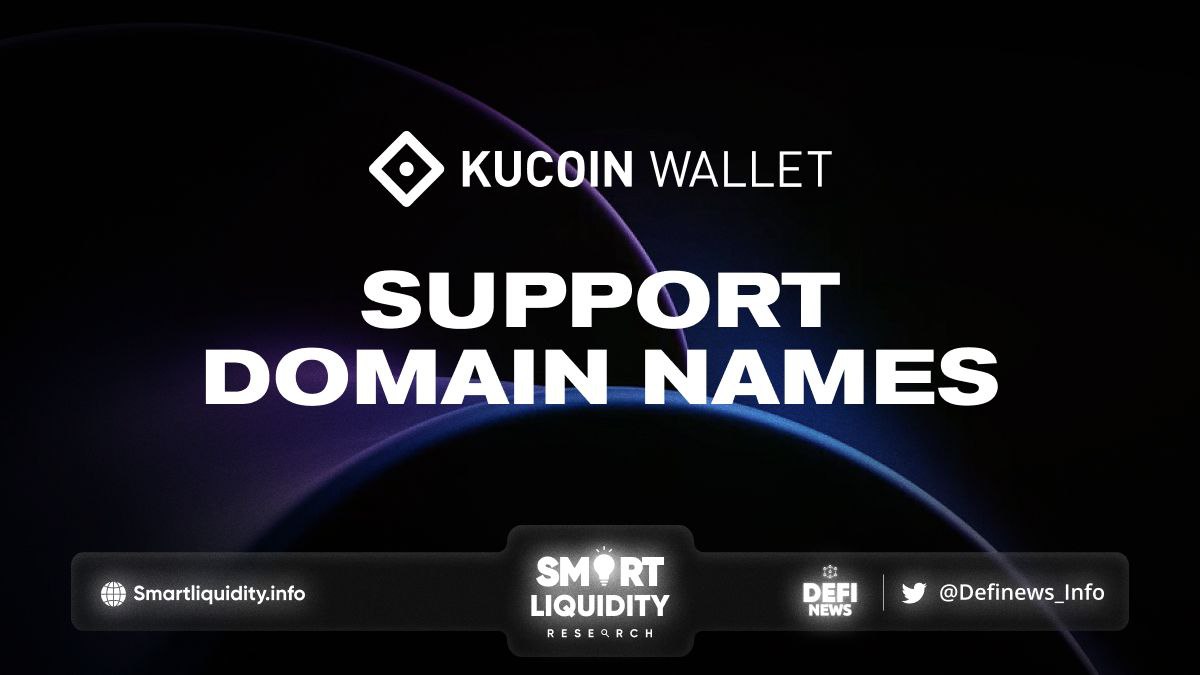 KuCoinWallet supports domain names. KuCoin Wallet has added support for mainstream naming protocols which allow humans to use easy-to-remember domain names for cryptocurrency addresses.
From today on, you can directly use readable domain names by ENS, Unstoppable, and Space ID to send cryptos to your friends, instead of pasting the long and difficult hashes.
 How to send cryptos with a domain name?
Select the token you want to send — Open the KuCoin Wallet App. Choose the token you want to send and remember to select the right network.
Enter the domain name in the address bar — Tap [Send] on the page of the token and input the number of tokens you want to send.
On the sending page, type the domain name in the address bar. If an address appears under the address bar, it's possible to send tokens to that name. Then click [Next]. Also, if the verification of the domain name failed, this means whoever shared the domain name hasn't linked the address to receive the token and the sending cannot be processed.
Send your transaction — On the confirmation page, you'll see the details of the transaction. Check the info and click [Send] to complete the transfer.
After doing all the suggested steps you can easily send crypto without worrying of any lose.
ABOUT KuCoin Wallet
KuCoin Wallet is a secure and easy-to-use crypto wallet that supports multi-chain aggregation powered by the KuCoin ecosystem. With the security expertise of KuCoin and the leading security technology audited by Hacken, KuCoin Wallet is a self-custody wallet with users having full control of their assets. KuCoin Wallet provides the easiest way for users to manage multi-chain assets and enables them to buy, store and view NFT collections directly within the wallet. KuCoin Wallet is a gateway to the world of Web3 for all crypto users.
RESOURCES