What is Mummy Finance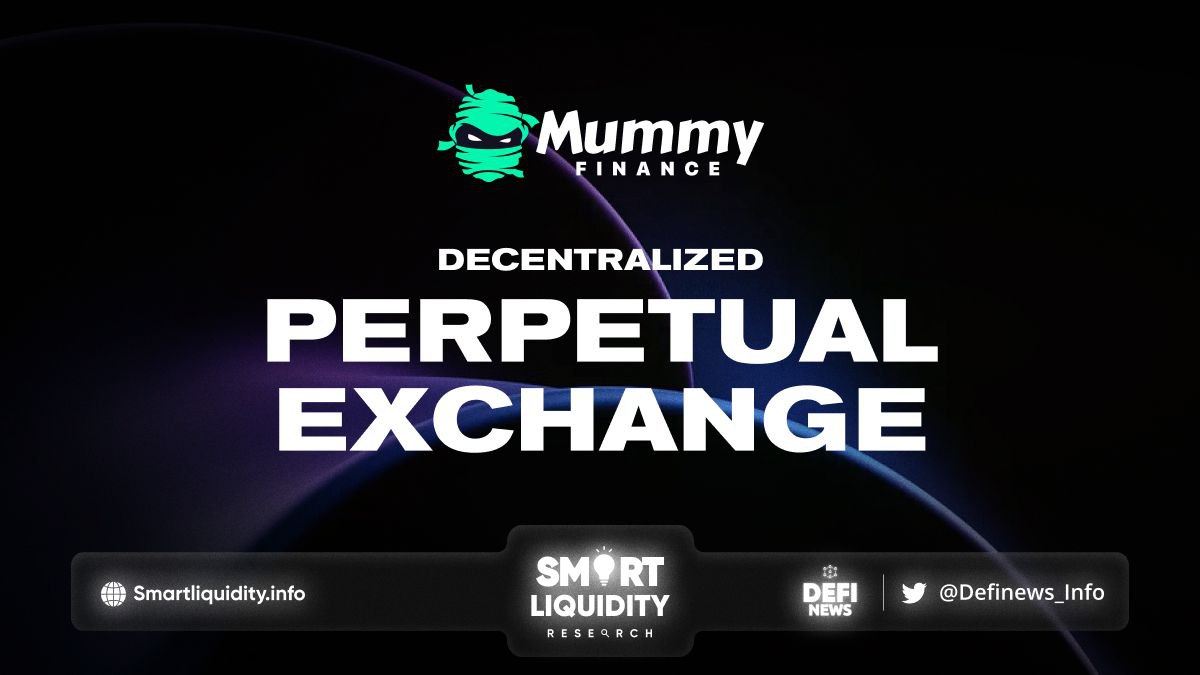 What is Mummy Finance? Mummy Finance is a swap and perpetual DEX that offers a variety of trading options and high liquidity for a wide range of blue chip crypto assets. The platform represents a new type of decentralized exchange due to the continuous innovation promoted by its developers.
Mummy Finance aims to become the solution for all traders who want to keep control of their capital and enjoy the best trading experience on Fantom Opera, with distinctive advantages.
Why build on Fantom Opera?
A key benefit of the Fantom Opera blockchain is that it allows app developers to customize their applications. Since it is highly scalable, this network offers very high transaction speeds. In addition to its high scalability, the network offers high levels of security and decentralization. In addition, Fantom's aBFT consensus makes trading on Fantom Finance fast, cheap, and secure.
Fast: Lachesis parallelizes transaction processing and minimizes communication overhead within the system to achieve high throughput with almost instant finality

Cheap: Transactions cost a fraction of a cent

Secure: The network is secured via Proof-of-Stake and independent validators across the globe, providing Byzantine Fault Tolerance
Mummy Finance Tokenomics
MUMMY is the platform's utility and governance token, holding the token unlocks a variety of benefits. After staking MMY, you will receive a staked MMY token. Note that the balance for this will return your total staked amount including any esMMY tokens and Multiplier Points.
STAKING
Staked MMY receives three types of rewards:
Escrowed MMY

Multiplier Points

FTM Rewards
MMY Token Supply
The max supply of MMY is 10,000,000. The increase in circulating supply will vary depending on the number of tokens that get vested, and the number of tokens used for marketing/partnerships.
MMY allocations are:
Initial liquidity (10%):

1,000,000 MMY + $50,000.

Start price: $0.05

The remaining 90% MMY will be converted to Escrowed MMY (esMMY) in 1 year
DAO fund (10%):

1,000,000

esMMY (Vesting in 1 year)

The MUMMY NFT (15%):

1,500,000

esMMY (Vesting in 1 year)

Dev Fund (10%):

1,000,000

esMMY (Vesting in 1 year)

MLP Staker (35%):

3,500,000

esMMY (Vesting in 1 year)

MMY & esMMY Staker (20%):

2,000,000

esMMY (Linear 1 year)
Fees Distribution
Fees are collected by the platform in the form of the network's native token.
60%

fees for MLP Staker

30%

fees for MMY & esMMY Staker

5%

fees for Buyback MMY & Add liquidity MMY/USDC (DAO)

5%

fees for Buyback & Burn
STAY CONNECTED WITH MUMMY FINANCE
Website | Twitter | Medium | Telegram | Discord