DinoLFG Partners with Volt Inu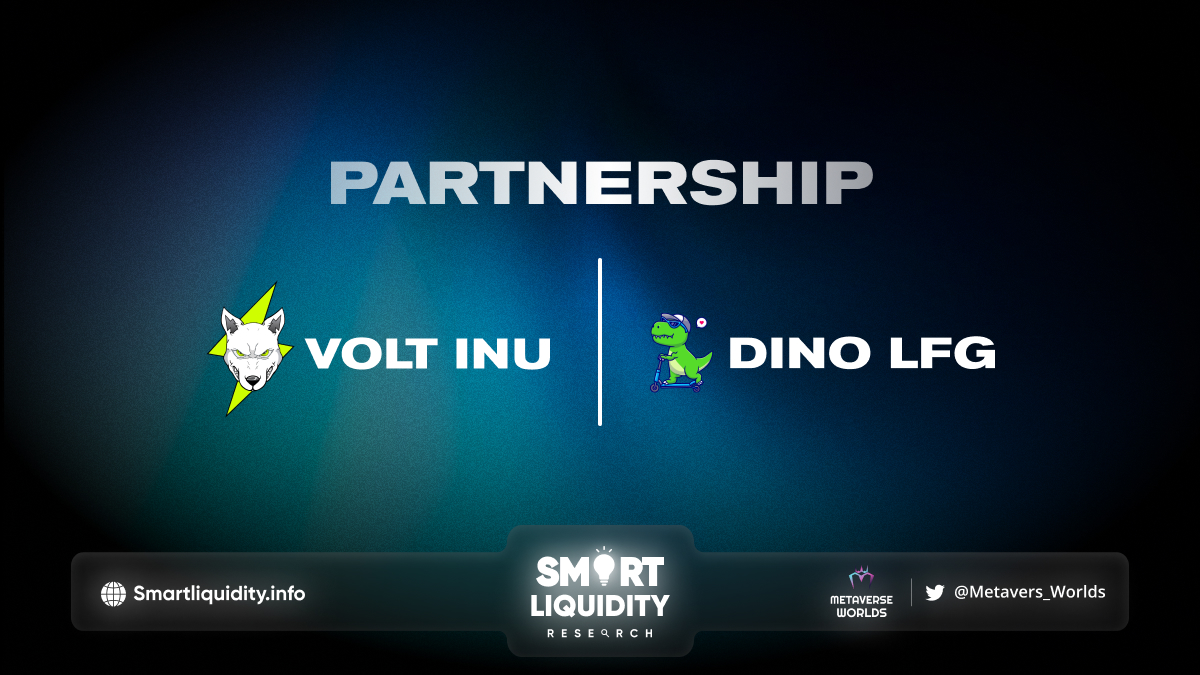 DinoLFGrecently announced a partnership with Volt Inu, another popular meme coin, in its bid to increase the adoption and value to both communities.
The partnership with Volt Inu represents a unique opportunity for DinoLFG to increase its reach and adoption, as well as to bring more use case and utility to its coin. By combining the resources and powers of both communities, the partnership hopes to create a fun and engaging experience for users, and to bring more joy and entertainment to the world of meme coins
About Volt Inu
Volt Inu ($VOLT) is an ecosystem aims at becoming a one-stop shop offering DeFi products while bringing profits back to the native token to support its deflationary purpose.
This ecosystem will include, among others, a Decentralized Exchange allowing projects to get listed in a free and permissionless way and allowing them to become deflationary by burning their supply as well as an NFT collection giving exclusive access to future collections, to real world events & meetups as well as to exclusive rights and revenues within the VOLT ecosystem such as a P2E game.
About DinoLFG 
$Dino is a Meme Coin with very strong utility.
The Biggest issue with Meme coins is the lack of utility and use case, $DINO is here to fix these issues.
Also DinoLFG  is aiming to bring a lot of use cases and utility to $Dino holders, all you need to do is sit back and relax.
SOURCE:
https://medium.com/@DinoLFG/dinolfg-partners-with-volt-inu-6d94f54af479