GameSwift and Alaska Gold Rush New Partnership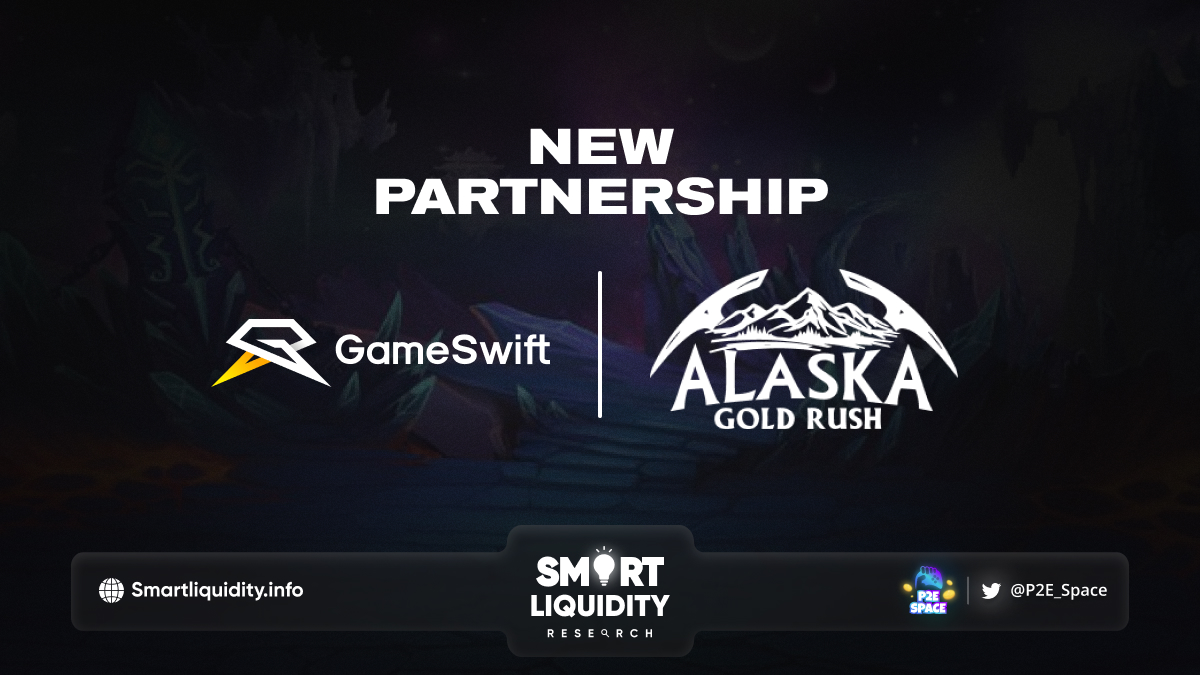 GameSwift is thrilled to announce that they have found a real gold nugget and the first game partner of 2023, Alaska Gold Rush.

So,

dust off your pick and get ready to step into the wild and untamed world of Alaska through the GameSwift Platform!
Alaska Gold Rush is the first web3 native open-world game that is about to take the metaverse by storm. This game lets you embark on an exciting journey through the snowy mountains and icy tundras, where you'll face challenges that test your skills and survival instincts in the harsh lands of Alaska. But with the ability to enhance your equipment and compete with other players for ranking, the rewards for overcoming these obstacles are worth the effort.
So, whether you're a seasoned gamer or new to the Web3 world, Alaska is the perfect game to unleash your inner adventurer and earn rewards.
GameSwift is excited to announce that, through their strategic partnership, Alaska Gold Rush will launch on their chain and leverage their infrastructural solutions. What it means is that all GameSwift ID users will be able to store their Alaska-based in-game assets in their wallets, allowing them to keep track of their hard-earned treasures at all times.
Moreover, players will be able to compare their statistics in the game with others and challenge themselves to be the best gold miners of all!
The game will be accessible through the GameSwift Launcher, so you'll have all the tools to immerse yourself in this one-of-a-kind adventure easily. You'll be able to launch the game with one click, and always be sure that you're playing its latest version.
As they move into this new year, the potential for mass adoption of blockchain games is becoming palpable, and they believe that Alaska Gold Rush is a game to keep an eye on!
About GameSwift
GameSwift is a game-changing product that is changing the web3 gaming industry.
As a decentralized and community-driven ecosystem, they provide all the elements required to build a true web3 gaming empire. It is a 360-degree platform for game developers and gaming studios, offering all of the tools necessary to launch web2 games into the web3 environment, as well as a space for true gamers who want to participate in the crypto world and become a part of web3.
About Alaska Gold Rush
Alaska Gold Rush is an ecosystem that empowers players to earn in-game tokens and NFT's while enjoying the game. Players can enhance equipment, fight other players, collect gold, and work to survive the harsh lands of Alaska. Gamers can improve elements of their gaming experience or sell/trade on the open market the items they earn in-game and within the metaverse.
SOURCE: Medium