NEARStarter Partners with Trisolaris Labs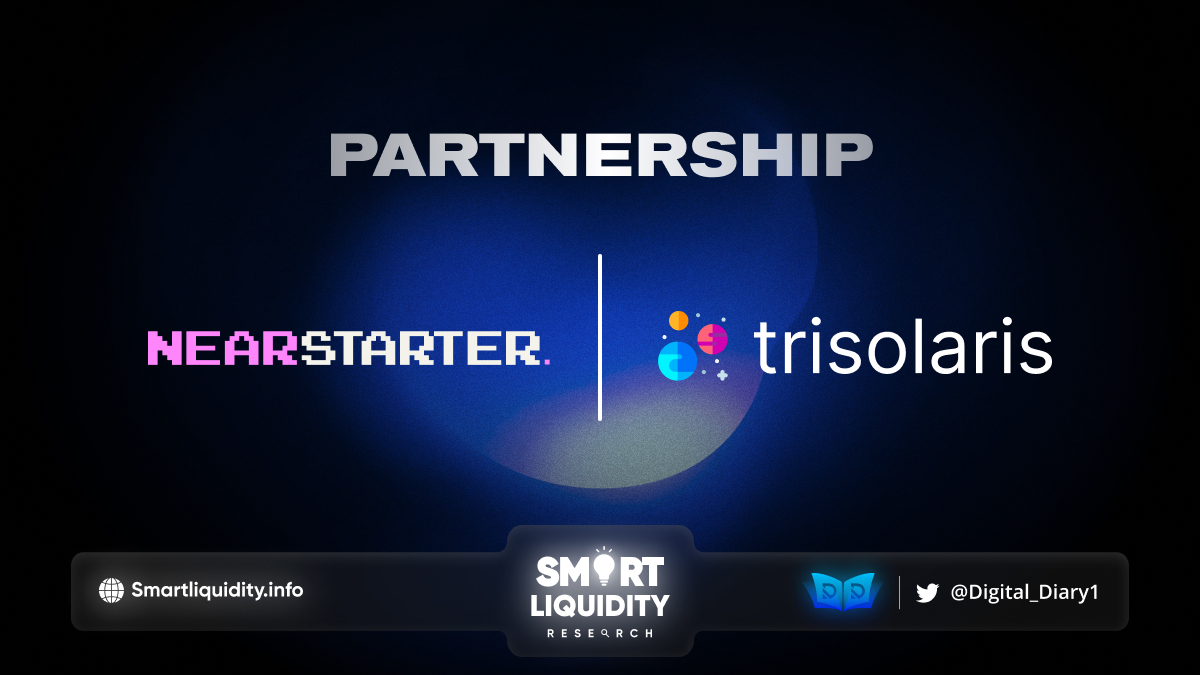 NEARStarter is proud to enter a brand-new strategic partnership with Trisolaris Labs, the leading AMM DEX on Aurora!
NEARStarter & Trisolaris Partnership
As you are aware, NEARStarter team is getting ready to perform the IDO of their very own $NSTART, the governance & utility token of NEARStarter incubator and launchpad.
With exceptional teams, community, and technology, NEARStarter is accelerating the finest and brightest projects in the NEAR ecosystem. When the time comes for their token launch, these projects will require NSTART token to be widely distributed and staked, so as to have a wide base of potential investors with which to bootstrap their funding and their community building!
Acknowledging the superior UX/UI of trading in Trisolaris Labs, and seeing no coincidence in their tremendous lead in the Aurora ecosystem, theyare happy to announce that $NSTART token will have a liquidity pool in Trisolaris!
The pool will be $NSTART:$ETH. Said pool will be activated and seeded with liquidity hours before the actual TGE, and its existence and address will be widely communicated by both NEARStarter and Trisolaris to avoid any potential scams or third-parties creating their fake versions of NSTART.
NEARStarter and Trisolaris will hold joint marketing and community building around this partnership.
Keep an eye on their networks and stay tuned for additional news.
About Trisolaris
Trisolaris is the leading AMM DEX trading platform in Aurora. It enables a seamless trading experience similar to native Ethereum for a fraction of the cost, taking advantage of the great underlying architecture provided by the Aurora engine.
About NEARStarter
NEARStarter is a DAO-governed incubator acting as the ultimate growth engine for the NEAR and Aurora ecosystem.
$NSTART token is the fuel that fires the NEARStarter system and its utility will evolve even further in the future. The $NSTART allows users to participate in their IDOs, as well as their staking and rewards mechanisms.
SOURCE: MEDIUM