NFTScan Partnership with MintKit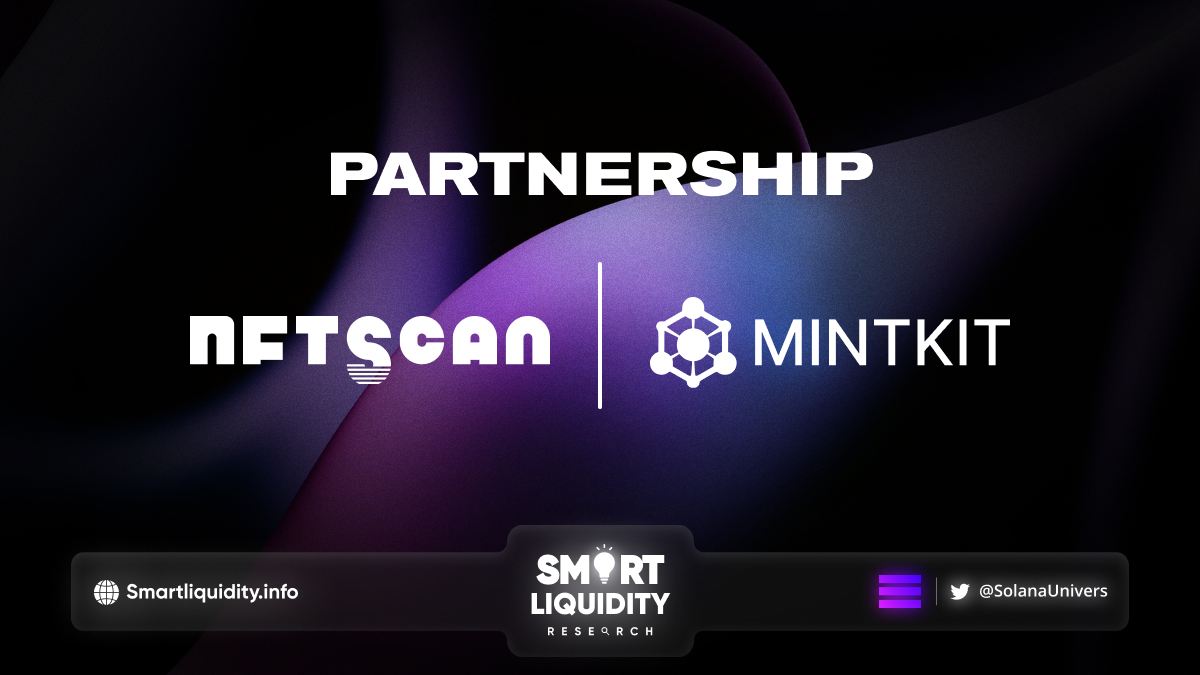 The world's largest NFT data infrastructure provider in Asia, NFTScan, has reached a strategic partnership with MintKit.
This partnership of NFTScan with MintKit will provide NFT API Services for MintKit.
Introduction
The NFT infrastructure NFTScan recently formed a strategic partnership with MintKit. The two teams began working closely together on NFT source data. NFTScan NFT API provides professional NFT asset data services in MintKit's AI analysis product functions.
MintKit analyzes the trading data of users' wallets using AI-driven algorithms, then intelligently tags the wallet with tags like Whale, Blue Chip, Diamond Hand, Bot, and New Wallet to assist NFT collection projects or issuers in effectively identifying the wallet's composition. When distributing whitelists, MintKit finds and selects high-value users' wallets such as Whale / Blue Chip / Diamond Hand by scanning addresses, while low-value wallets such as Bot / Flipper are eliminated because they have a negative impact on the floor price of projects in the secondary market.
Furthermore, MintKit can analyze wallets of NFT holders and those who mint NFTs, allowing projects to fully understand the composition of wallets before and after minting, allowing them to quickly adjust and optimize marketing strategies based on the analysis results, allowing them to consolidate the project's floor price in secondary markets in the initial stage.
About MinKit
MintKit analyzes 10B+ NFT and FT trading datas through its AI-driven algorithms, ensuring accurate smart marking of NFT wallets. The platform has served 100+ NFT projects within one month since it was launched, and has received unanimous praise from customers. MintKit is in promotion stage now, and the services are free. NFT projects are welcome to come and try!
About NFTScan
NFTScan is the largest NFT data infrastructure provider in Asia. It currently supports 10 blockchain networks including Ethereum, BNBChain, Polygon, Arbitrum, Optimism, Solana, Avalanche, Moonbeam, PlatON and Cronos. By the end of 2022, NFTScan has been providing professional NFT API data services for 100+ fintech companies of the new generation. Welcome more Web3 developers to build their own products and protocols on top of NFTScan OpenAPI with a low threshold!
SOURCE
https://nftscan.medium.com/nftscan-and-mintkit-reached-a-strategic-partnership-nftscan-provides-nft-api-services-for-mintkit-8b85c9b6e67a