Clearpool Marketplace Launching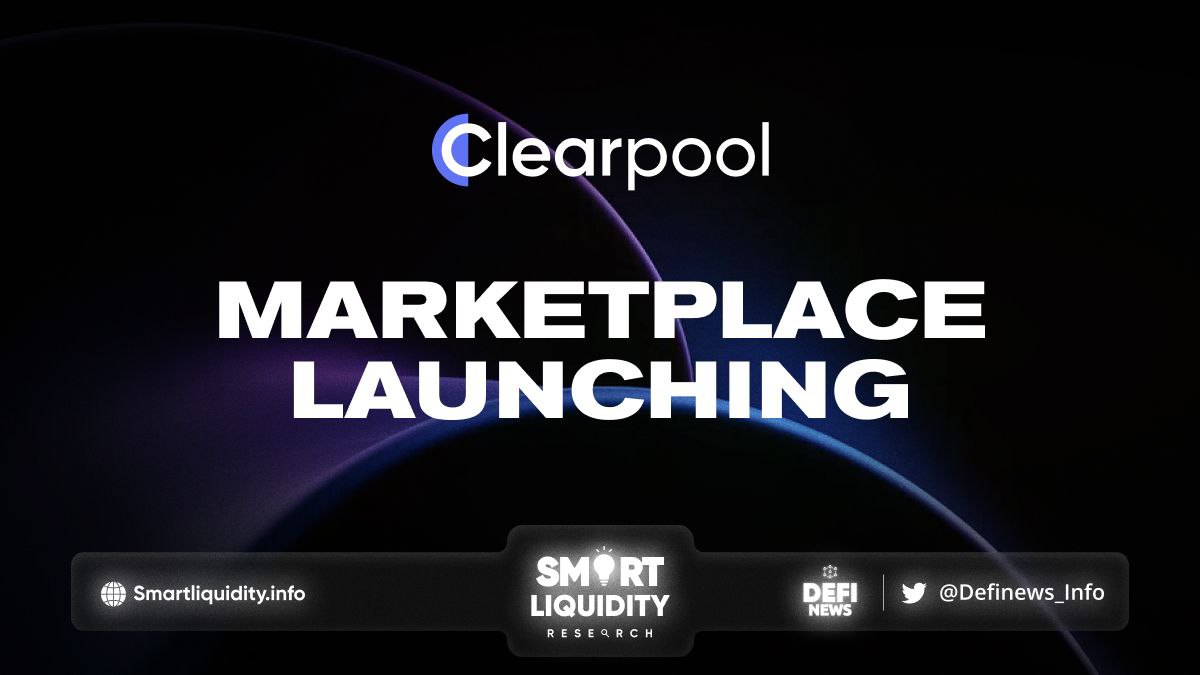 Clearpool Marketplace Launching was announced. Clearpool is pleased to announce the upcoming launch of its new institutional-grade marketplace — Clearpool Prime.
Set for launch in the first quarter, Clearpool Prime will enable the wholesale borrowing and lending of digital assets by institutions within a secure, compliant environment, delivering both liquidity and efficient pricing to market participants.
The Prime marketplace represents the next evolution of institutional pools following the launch of Clearpool's first permissioned pool in partnership with Jane Street and BlockTower last year.
Since then, the demand for compliant access to DeFi has grown. Built, tested, and audited to meet institutional needs, Prime will help support and facilitate the growth in decentralized capital markets.
Clearpool is a Decentralized Finance ecosystem incorporating the first-ever permissionless marketplace for unsecured institutional liquidity.
Driven by market forces of supply and demand, Clearpool's permissionless single-borrower pools enable institutions to raise short-term capital while providing DeFi lenders access to risk-adjusted returns based on interest rates derived by market consensus.
A second, fully permissioned institutional-grade platform further meets the compliance needs for wholesale borrowing and lending of digital assets by institutional market participants.
Oracles & Staking
The Clearpool Oracle network, composed of various institutions, votes on parameters that determine the interest rates of permissionless pools. Earn yields on CPOOL by staking to an Oracle pool and contributing to securing the interest rate pricing mechanism.
CPOOL Staking
Earn attractive yields by staking CPOOL to a Clearpool Oracle staking pool.
How To Stake?
Go to the

staking page

Select an Oracle (you can stake to multiple Oracles)

Enter the amount of CPOOL you would like to stake

Approve the amount and execute the transaction in your wallet interface

Staking rewards calculation and distribution at the end of each epoch (every 2 weeks)

Claim rewards anytime
Clearpool is the best place to lend stablecoins to market-leading institutions.
FOLLOW CLEARPOOL SOCIALS
Website | Twitter | Discord | GitHub | Telegram
RESOURCES