Metarace and Koye Partnership Announcement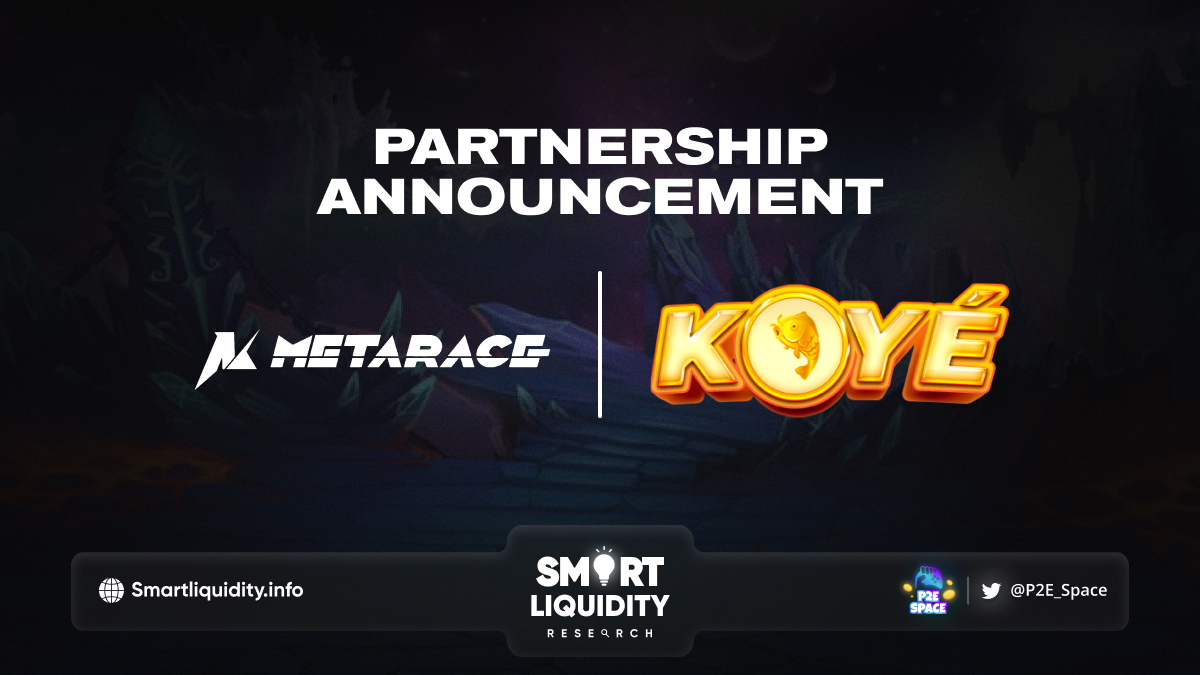 Metarace is thrilled to share its latest strategic

partnership with the

Koye, a P2E (play-to-earn) mobile game that will take you on a journey to a tantalizing underwater world,

where you will have the opportunity to capture various fantastic sea creatures – that we call "Koyés".
Koye aims at is leveraging in a responsible fashion the opportunities for innovation that brings the web3 to build, like other amazing projects out there do, a fair balance to the mobile videogame industry.
What is Koye?
KOYÉ is a real web3 game, bringing life to the promise of a decentralized governance and also economical system.
80% of the game revenue will be given back to the community. The remaining 20% will be spent on supporting the game through development, operations, HR, marketing. They will also be spent to feed the referral system (thus advantaging further the players). Staking rewards, token repurchasing, and so on. Players will retain real ownership of their game NFT assets.
$KOYE Token is a governance token that can be used to vote and influence decision makings regarding product features, content, and also prize pools. Players choosing to hold their $KOYE Tokens, which are then locked in a smart contract and cannot be used during the staking period. Players can also earn a lucrative passive income with a high APR by staking $KOYE coin.
KOYE Channels:
About MetaRace
MetaRace horse racing is the first Metaverse competitive game that is live on the metarace gaming platform and equipped with ' play-to-earn ' feature.
They built on the blockchain to simulate real-life racing experiences. MetaRace brings horse racing into a futuristic virtual reality. Players compete with each other to win and earn coins. And also upgrade the mechanics of their horse, or sit on the sidelines and place a wager!
SOURCE: TWITTER