Evermoon and MetaOasis Partnership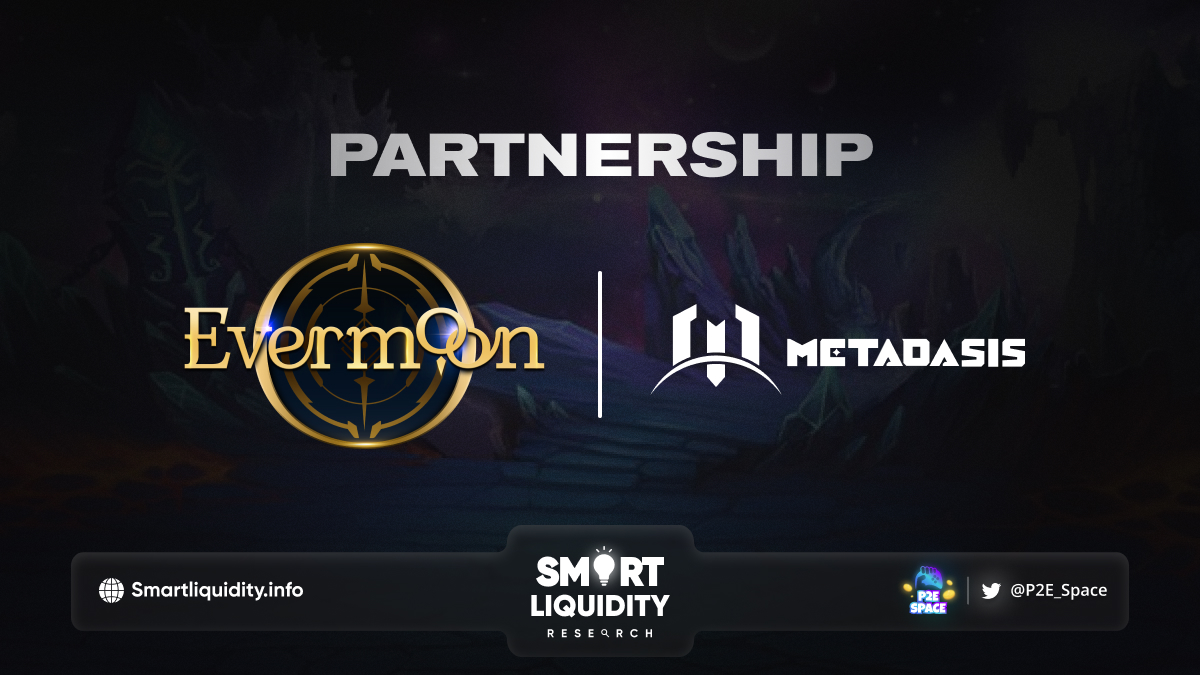 Evermoon, the WORLD's first Epic 5v5 MOBA Blockchain Game on Mobiles, is now partnered up with MetaOasis, the next-generation game publishing platform interlinking Web2 and Web3.
MetaOasis breaks the barrier for Web2 users to enter the Web3 world by building the infrastructure integrating Web2 and Web3.
Together, they can ensure the new move to the Blockchain Gamespace and GameFi world in the future.
Evermoon team is a MOBA game dedicator group with the same goal; to put insights, hard work, and passion into building a value-creating game for a worldwide community. Thus, the Evermoon Play-And-Earn game will be inspired based on the popular original MOBA game on PC including Dota2 or LOL and from a mobile platform such as AOV, of course, spiced up with the blockchain! The game story is also designed based on the blockchain world to bring a unique story.
About Evermoon 
Evermoon is the world's first Epic 5v5 3-lanes Multiplayer Online Battle Arena (MOBA) NFT game that offers a 'sustainable Free-To-Play & Play-And-Earn economy' with 'NFT features' through a 'fun' real-time battlefield strategy game and E-Sports for massive global players to engage non-stop!
Evermoon will be created on Binance Smart Chain with a sustainable & attractive tokenomic mechanism, designed by integrating all aspects of the MOBA framework and also bringing the Metaverse experience.
About MetaOasis
MetaOasis is the next-generation game publishing platform linking Web2 and Web3. MetaOasis reduces the entry threshold of Web2 users by building the infrastructure of Web2 and Web3 integration. And also provides a series of tools for Web3 game developers to solve user login and payment problems. Allow developers to focus on making products.
Meanwhile, MetaOasis will release the main universe game that meets the game's specifications as well: Project: CH, and self-developed ecological games such as "Puzzle Game" and "Embassy Planet" are already online.
MetaOasis is also a metaverse world. Players will not only experience the main game content based on the platform of MetaOasis. But also a variety of sub-game worlds or pan-entertainment worlds.
SOURCE: MEDIUM