Native and Ankr New Partnership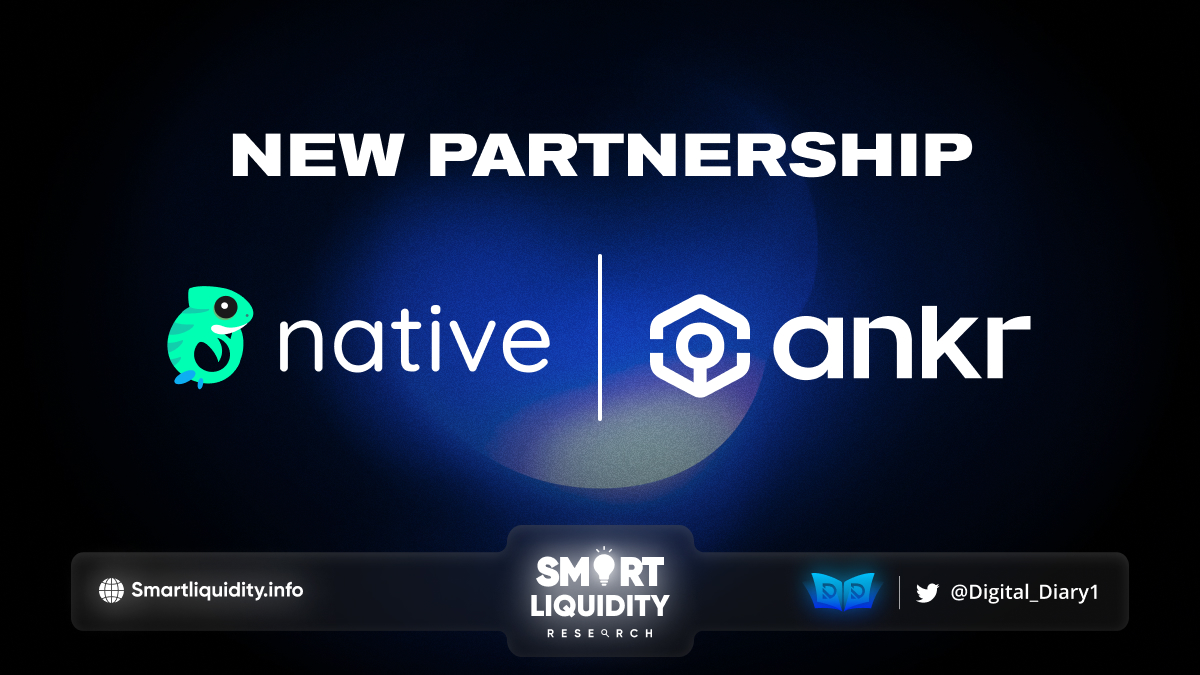 Native is pleased to announce that they have entered into a strategic partnership with Ankr, one of the top infrastructure providers in Web3.
Ankr and Native will combine forces as technology partners, leveraging Ankr's RPC infrastructure, SDKs, and CLV wallet, alongside Native's DEX-building toolkit. Together, they'll make crypto more accessible to first-time users and project builders both.
This is only the beginning as they work together towards their shared goal of introducing the next billion users to Crypto. Stay tuned for more announcements.
About Native
Native is the exchange of the future. It's a network of DEXs. Each DEX is owned by an individual project and embedded into that project's UI. With access to liquidity across the entire network. They provide effortless token exchange infrastructure that empowers Web3.
Most Web3 projects lack an in-app token exchange. Their users must use other DApps to trade, resulting in poor user experience. But Native provides a plug-and-play solution for project teams to easily add in-app exchanges to their DApps.
About Ankr
Ankr was founded in 2017 with the idea of harnessing the cloud computing power. Left idle in date centers all over the world. And reallocating it to power bitcoin mining, node hosting, the internet of Things (IoT) and more. The team grow quickly and accumulated a global supply of bare metal servers. Which enabled Ankr to provide services like node hosting and API access. During the past two years. Ankr shifted focus to providing the underlying node infrastructure for a movement that would become known as Web3.
As proof-of-stake (PoS) blockchains began to offer exciting new possibilities for smart contracts. Built on blockchain rails in the form of decentralized applications (dApps), Ankr stepped in to serve the vast needs for increased node infrastructure necessary to develop and operate dApps.
SOURCE: MEDIUM