New AWS infrastructure features from Avalanche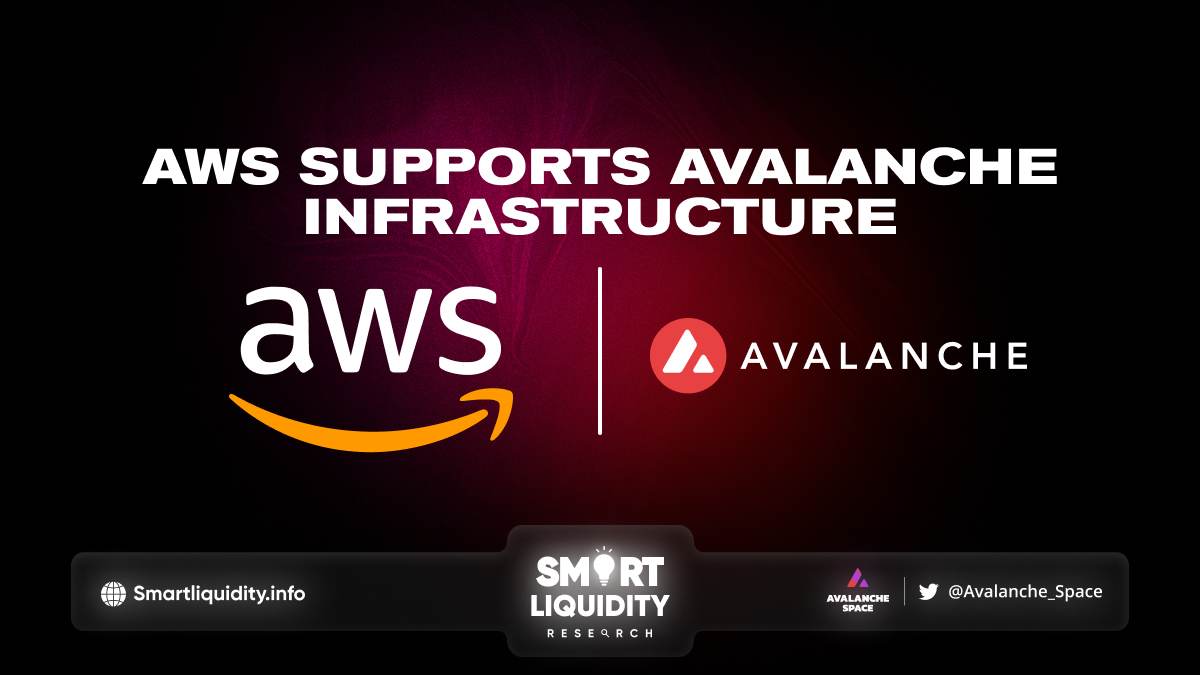 New AWS infrastructure features from Avalanche including validator tools for compliance use cases.
Ava Labs and Amazon Web Services (AWS) have partnered to increase business, institutional, and government blockchain use. AWS supports Avalanche's infrastructure and dApp ecosystem, including one-click node deployment, through the AWS Marketplace. Enterprises and governments need Avalanche node operators to operate on AWS GovCloud for FedRAMP compliance use cases. Ava Labs now helps businesses build unique AWS services that connect to 100,000 AWS Partner Network
" Said Emin Gün Sirer, Founder and CEO of Ava Labs. "I'm proud that we've implemented a protocol that can accommodate millions of participants with near-instant finality. Our work with Amazon can accelerate the positive impact of Avalanche."
Subnet deployment will be added as a managed service by Ava Labs. to the AWS Marketplace so both individuals and institutions can launch custom Subnets with just a few clicks.
AWS-Avalanche makes it easier for more people to install and administer Avalanche nodes, giving developers greater power and flexibility. It also includes Ava Labs joining AWS Activate, which extends the benefit of AWS credits to builders in the Avalanche ecosystem.
"AWS Activate is an excellent resource for developers to bring apps to the masses with This capability distributes Subnet validators across regions and availability zones to boost resilience. Avalanche's trailblazing speed, security, and scalability at their core," said John Wu, President of Ava Labs.
Read more about the work between AWS and Ava Labs in the latest AWS Startup Spotlight.
About Ava Labs
Ava Labs makes it simple to launch decentralized applications on Avalanche, the fastest smart contracts platform in the blockchain industry. Empowering people to easily and freely digitize all the world's assets on one open, programmable blockchain platform.
About Avalanche
Avalanche network is the blockchain industry's quickest smart contracts platform digital asset. Avalanche is blazingly fast, low cost, echo-friendly Any smart contract-enabled application can outperform its competition by deploying on Avalanche.
SOURCE: https://medium.com/avalancheavax/ava-labs-and-aws-bring-scalable-blockchain-solutions-to-enterprises-and-governments-295040a34263