UGS Labs Integration with Chainlink Price Feeds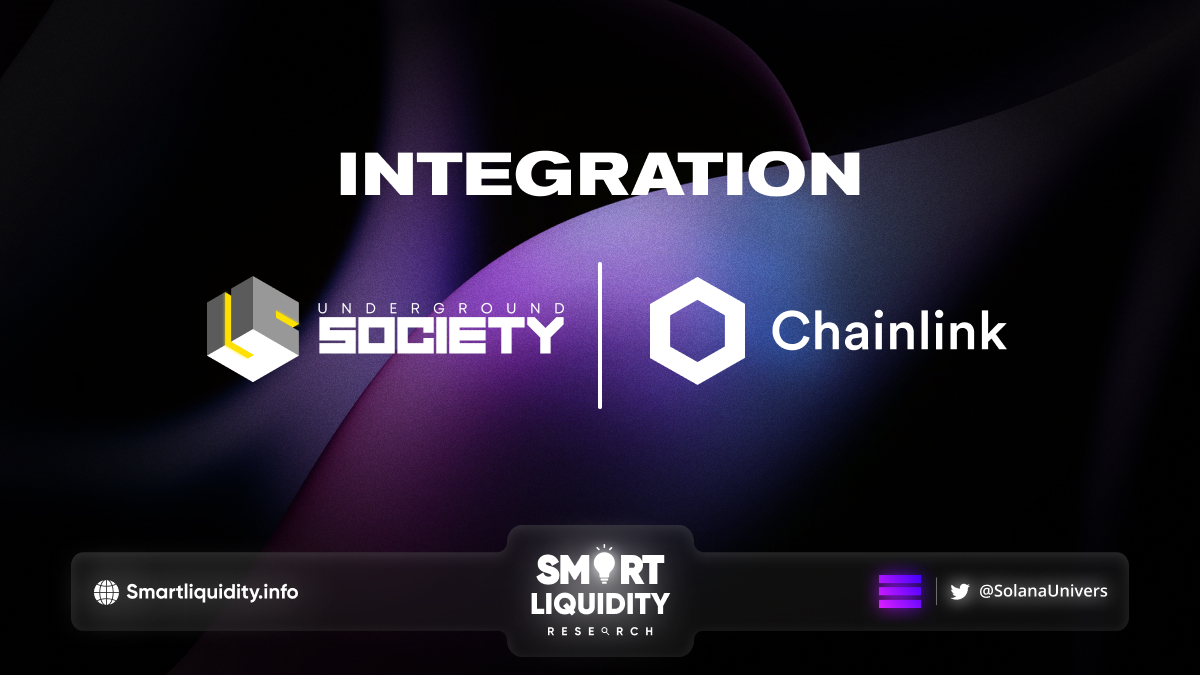 UGS Labs, a Solana-based Automated Liquidity Provider (ALP), has announced its integration with Chainlink Price Feeds on the Solana mainnet.
UGS Labs is proud to announce its integration with  Chainlink Price Feeds to assist in determining NFT Floor Prices.
The platform now has access to high-quality, tamper-proof price feeds required to help determine the floor price of NFT collections in USD by integrating the industry-leading decentralized oracle network. This gives their users greater assurance that CORE is using the highest quality price feeds available in Web3.
Integration Highlights
They chose Chainlink as their go-to oracle solution because its infrastructure is seamless to integrate and time-tested in production. Chainlink already assists in the security of leading DeFi protocols, which are responsible for tens of billions of dollars in smart contract value, while maintaining robust security and high availability even in the face of unexpected events such as exchange downtime, flash crashes, and data manipulation attacks via flash loans.
CORE, a cutting-edge Automated Liquidity Provider (ALP), enables users to purchase NFTs for as little as 33% of their value directly on the exchange they already use.
There are two ways of viewing CORE:
As a trader, CORE is leverage trading for NFTs.
As a collector, CORE is a layaway for NFTs.
For traders and collectors using the  CORE to purchase NFTs. Access to fresh asset prices that are supplied directly on-chain in a highly reliable manner was required to help secure the liquidation mechanism, which relies on robust NFT pricing in USD terms. A volume-weighted average of all trading environments should be used to determine fair market asset prices. As a result, they had to rely on an Oracle network to retrieve aggregated price data off-chain. Deliver it on-chain so that their application can consume it.
They integrated Chainlink Price Feeds after reviewing various Oracle solutions because they provide a plethora of critical features such as:
High-Quality Data
Secure Node Operators
Decentralized Network 
Reputation System
"For years, I have been a massive fan and supporter of Chainlink. It was one of the first communities I joined, so I'm beyond excited to finally be working with Chainlink oracle services." — Jacob McCarthy, Chief Strategy Officer at UGS Labs.
About Chainlink
Chainlink is the industry-standard Web3 services platform that has enabled trillions of dollars in transaction volume across DeFi, insurance, gaming, NFTs, and other major industries. As the leading decentralized oracle network, Chainlink enables developers to build feature-rich Web3 applications with seamless access to real-world data and off-chain computation across any blockchain and provides global enterprises with a universal gateway to all blockchains.
About UGS Labs
Underground Society Labs (UGS Labs) is building products and services with the principal purpose of solving major issues that are currently restraining the potential of Solana NFTs and the broader ecosystem, while not limiting the project to solely utility.
UGS Labs forges the bridge between Brand and Utility, DeFi and NFTs, as well as Solana and other blockchains.
SOURCE
https://medium.com/@UGSLABS/ugs-labs-integrates-chainlink-price-feeds-to-help-determine-nft-floor-prices-c3ee3e43f760