Uptick Network and Kalia Network Cooperation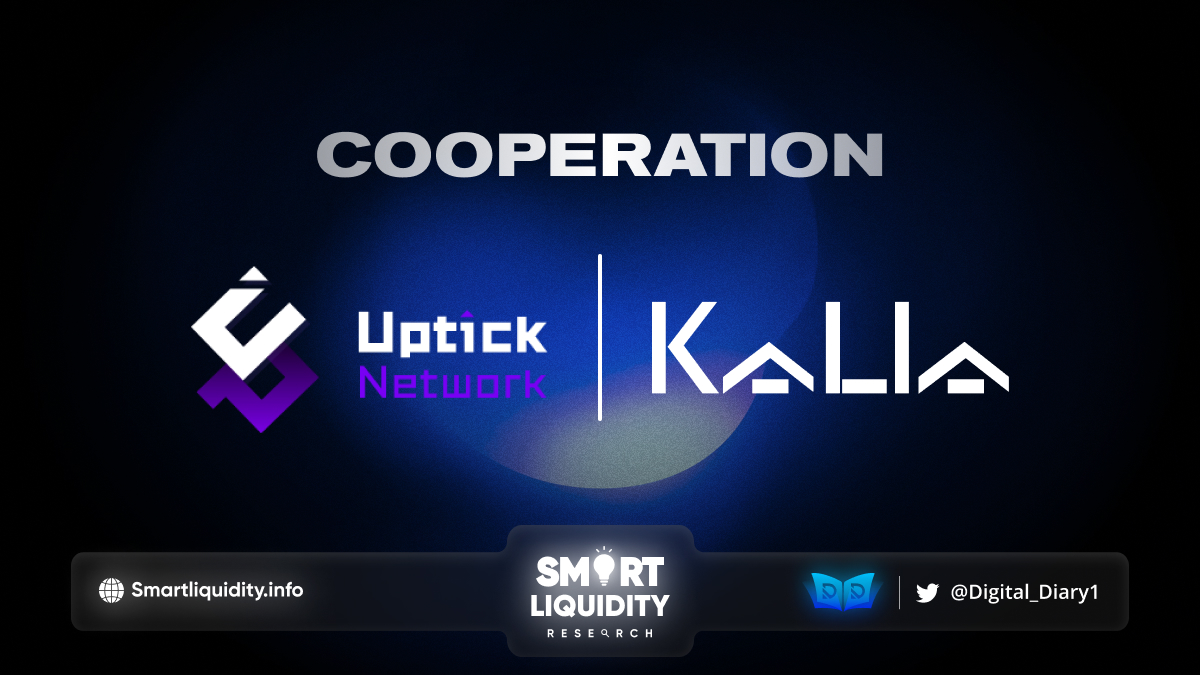 Uptick Network, the business-grade NFT infrastructure for Web 3.0, have reached strategic cooperation with Kalia Network on Uptick Chain Testnet 2.0 and the upcoming Mainnet to provide stable and professional validator node services.
Contribution Plan
Kalia Network, one of Cosmos' professional validators, will support the Uptick Network by providing verification services to the Uptick chain in both Mainnet and Testnet processes. Kalia Network will also support the simplification and development of processes with their own bots. In addition, Kalia Network will integrate Uptick Network as a partner in their own project and continue to develop for the ecosystem.
Kalia Network, which is open to 24/7 communication, provides reliable staking services to delegators with professional node management:
• Providing the chain explorer, state-sync services and RPC/gRPC/API endpoints
• Developing handy Discord bots
• Creating the relayers with other Cosmos chains
• Actively participate in the chain's proposals
• Being on stand-by during scheduled chain upgrades and giving technical support in mainnet/testnet
• They will continue to support testnet along with mainnet
About Kalia Network
Kalia Network is a professional validator, that provides professional staking service to the community with up-to-date infrastructure solutions in next generation blockchain technologies.
With more than 10 years of experience in the software industry, they entered the blockchain world in 2020. They have been involved in many projects in the blockchain world and they continue to do so. They are testing and supporting chains before the Mainnet. On the other hand, they have been developing their own products that aim to contribute to chains/ecosystems.
About Uptick Network
Uptick Network provides a comprehensive NFT business infrastructure for Web 3.0, including but not limited to: NFT Asset Life Cycle Management, NFT Metadata Standards, Decentralized Data Management, Rights Management, Gamification Engine, Multi-Chain and Cross-Chain Transferability and Interoperability Hub, etc.
Uptick Network empowers a wide variety of ecosystem applications, with a focus on Pan-Entertainment and Lifestyle industries. Uptick NFT App is the first flagship mobile native all-in-one NFT app in the ecosystem, covering Crypto Art, Digital Collectibles, Virtual Goods, Music, Video, E-Publication, E-Ticketing, and the Fan Economy.
SOURCE: MEDIUM