Beamer Bridge Launched on Arbitrum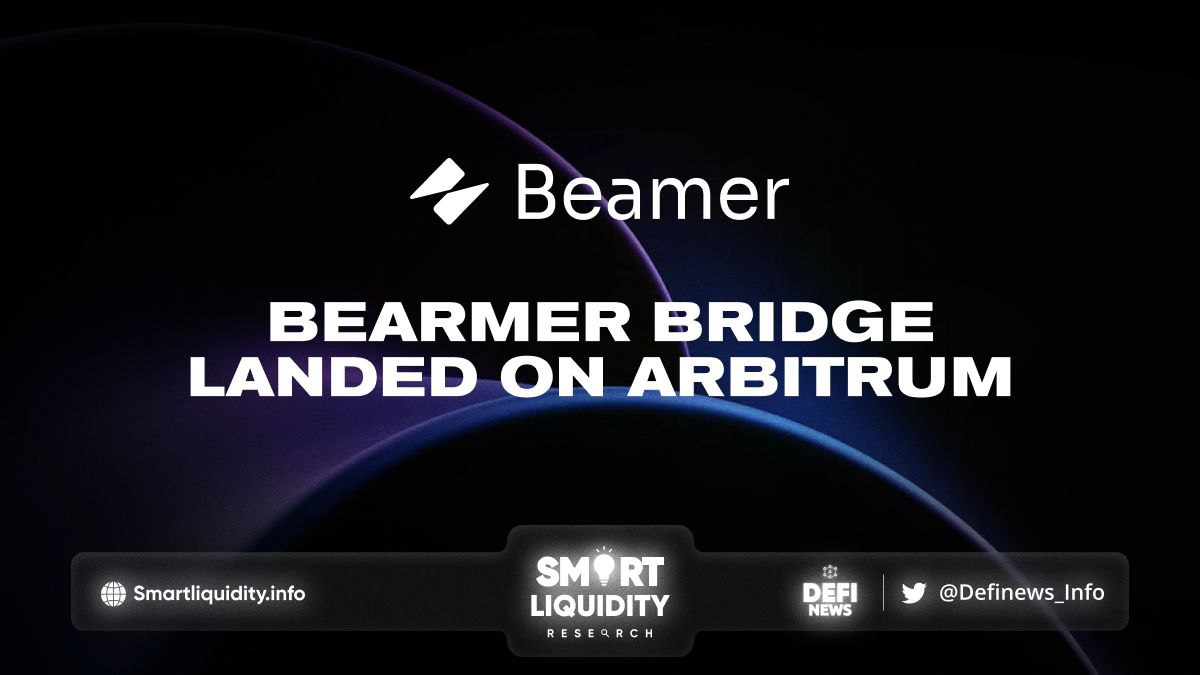 Beamer Bridge launched on Arbitrum One. Users can now bridge their USDC from/to Arbitrum One. Beam your ERC20 assets between EVM-compatible rollups with certainty, speed, and security.
Whether it is to explore dApps, send tokens to a peer, or just consolidate assets on a specific rollup, Beamer Bridge's exclusive rollup-to-rollup focus gives users the best experience.
Start Your Beamer Journey Through Steps Below
One-click transaction — As soon as the tokens are available on the target rollup, they can be instantly used. There are no additional bridging or unwrapping transactions required.
Exact amounts — With Beamer, you have transparency over the amount that recipients receive. If you send USDC 1,000, you will always receive USDC 1,000. No more guessing games due to slippage and opaque fee models.
Another recipient receives them on the target rollup. You can forget about wrapped tokens.
Near-instant transfers — The average transfer using Beamer takes under 10 seconds. Long latencies are over!
"Beamer's experience grants peace of mind, so you can focus on simply enjoying the best of DeFi protocols, games, NFT projects and DAOs across rollups."
Bridge Safer With Beamer
After countless bridge attacks last year, it is essential to prioritize safety for users at all costs. Since the start, user safety has been our Leitmotif. We want to ensure security starting from the bottom, at the very foundations of our code architecture.
Additionally, Beamer's innovative bridge design grants maximum security. Unlike many other bridges, Beamer's architecture does not require pooling liquidity. The purpose is to provide on-demand liquidity instead of keeping tokens locked in smart contracts. As a result, the lack of asset pools makes our protocol less attractive to malicious parties.
Beamer has guaranteed Ethereum L1 security. That's right! No new trust assumptions; we rely on L1's trust model and use it for messaging and settlement. This means that in case of a fraud attempt, there is an escalation to the Ethereum blockchain that verifies the actual rollup states, hence wallet balances.
"This process is abstracted from end users. They always receive their tokens on the target rollup as fast as possible."
Beamer is successfully audited by ChainSafe. The audit work is completed on that front too. The auditors did not find any major issues or bugs. This new contract release includes all the optimizations and fixes that were suggested by ChainSafe's auditors for a cleaner and more robust code base.
FOLLOW BEAMER BRIDGE
RESOURCES