Bitget Integrates with Mizar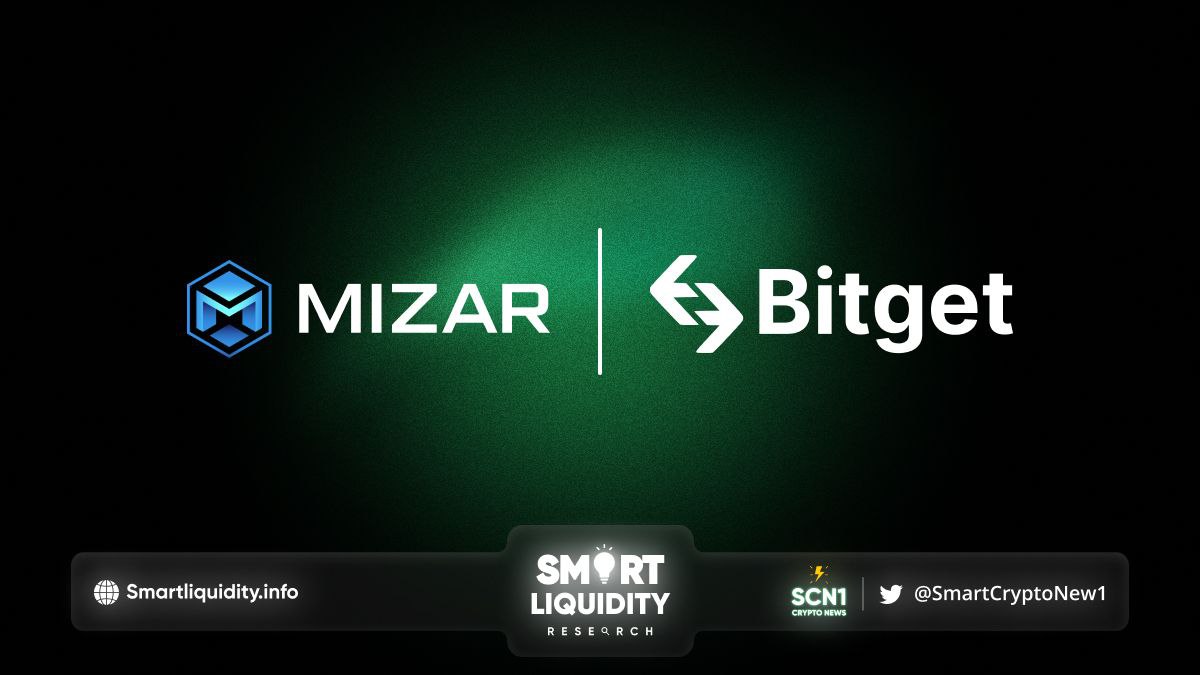 Bitget integrates with Mizar. This partnership will be bringing the latest technology in copy trading and DCA bots. With this integration both projects hope to make your trading operations easier and more profitable, giving you the edge you need to succeed in the fast-paced world of crypto. Whether you're a seasoned pro or just starting out, Mizar's integration with Bitget has something to offer for every trader. 
Bitget is a cryptocurrency exchange that provides comprehensive and secure trading solutions to a global user base. Bitget has made a name for itself in the world of social trading, attracting over 8 million users, 1.1 million followers, and 55,000 professional traders from more than 100 countries. In fact, Bitget is ranked in the top five globally by CoinGecko for derivatives trading by volume, with over US$100 billion in trading volume in 2021 alone.
Some of Bitget's key features include:
Battle-tested Technology
Stable Security
Professional Customer Support 24/7
Margined Futures Accounts
Full Quantitative Trading Tools
Intuitive Trading Tools
Bitget is also addressing concerns about exchange security and reliability by being the first exchange to have a 223% reserve ratio. This is a significant increase from industry standards and provides added peace of mind for users. Furthermore, while many companies are downsizing and laying off staff, Bitget is actively increasing its workforce, with plans to expand from 300 employees to over 1000. This growth is a testament to the platform's resilience and continued success in the highly competitive crypto space.
Introducing Bitget's Fee Structure
Bitget offers a variety of services to its users, including the ability to deposit, trade, and withdraw crypto. Depositing cryptocurrency on Bitget is completely free of charge. When it comes to trading, Bitget charges a standard trading fee of 0.1% for both maker and taker trades for spot trading. For futures trading, the transaction fee is slightly different with 0.02% for maker trades and 0.06% for taker trades. Lastly, Bitget adjusts withdrawal fees based on market conditions
How to connect Bitget to Mizar?
First of all, create your Bitget API keys on Bitget and make sure your API key settings allow SPOT trading. Never enable withdrawals on your API keys or share them with others!
Click on NEXT, add your API keys, and voilà, you just connected to Mizar!
For more information about how to set up your API keys on Bitget, visit our Help Center here.
Sign up with this link if you are a new user: https://app.mizar.com/sign-up?referrer_id=1dc2134a0c0
ABOUT MIZAR
Mizar.com is an automated crypto trading platform that supports algorithmic trading in the crypto space. Mizar helps traders and investors to find their own way to success through a combination of powerful tools, intuitive design, and easy-to-use features that make it easy for anyone to get started in the world of cryptocurrency trading.
RESOURCES