Galaxy Arena Partnership with Rapty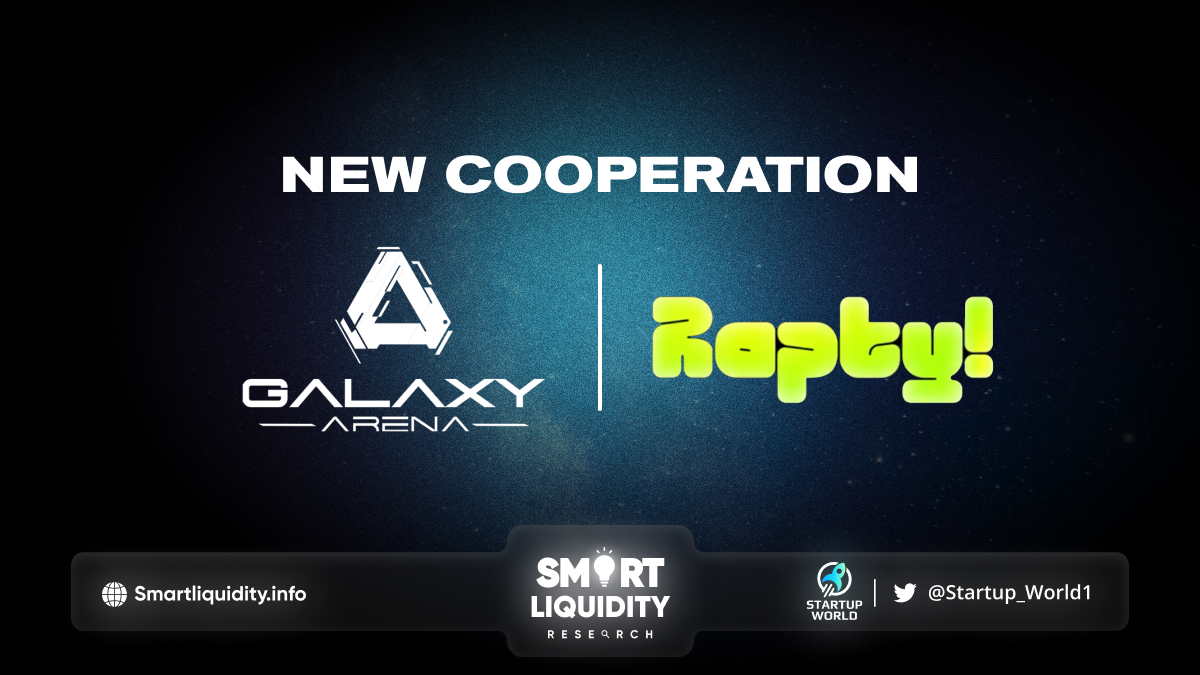 Galaxy Arena has announced its new partnership with Rapty, the world's first app for turning user-generated physical moves into avatar moves that can be used in the metaverse.
Partnership Overview
Galaxy Arena Metaverse and Rapty have recently announced a new partnership that will bring together the world of digital dance and non-fungible tokens (NFTs).
The partnership between Galaxy Arena Metaverse and Rapty is an essential step in the evolution of digital entertainment. By using NFTs, dancers can tokenize their art and monetize it on the blockchain. This will also open up new opportunities for collaboration between artists, allowing them to create unique experiences that could not be achieved in traditional settings.
Using the Metaverse as a primary engagement and discovery channel is in consonance with RaptyApp's vision, which is to digitize everyone's dance moves, mint them as NFTs, and use or sell them in the Metaverse.
This partnership is an excellent example of how technology can be used to empower creativity and bring people together from all over the world. This would also bring other benefits to the project, such as:
Expansion of new markets and reach new users.
Galaxians can showcase their hidden talents in dancing and execute their amazing movements through the help of RaptyApp.
Galaxians will be able to digitize their dance moves pre-recorded through RaptyApp, mint them as NFTs, and use or sell them in the Metaverse at their own discretion.
This collaboration will intensify the mission and vision of Galaxy Arena and RaptyApp — to build the best Metaverse experience with a purpose for the users.
Galaxy Arena is thrilled to be a part of a project that brings together teams from many backgrounds and cultures because cooperation and diversity are vital to realizing the promise of the metaverse. Their goal is to enable consumers to build and discover incredible web3 experiences on their platform; thus, they're always looking to collaborate with new companies. Through creative partnerships, they look forward to enhancing the Galaxy Arena platform and building a fun metaverse for everyone.
About Rapty
Rapty is building a mobile dance learning game where users can digitize their dance moves as NFTs so that the avatars in the metaverses can dance.
About Galaxy Arena
Galaxy Arena Metaverse is an entertainment venue that puts on events, live fights and acts as a hub for all other "to earn" platforms.
SOURCE
https://galaxyarena.medium.com/galaxy-arena-and-rapty-partnership-2bfba5e09cb2