Arkham Partnership with Avalanche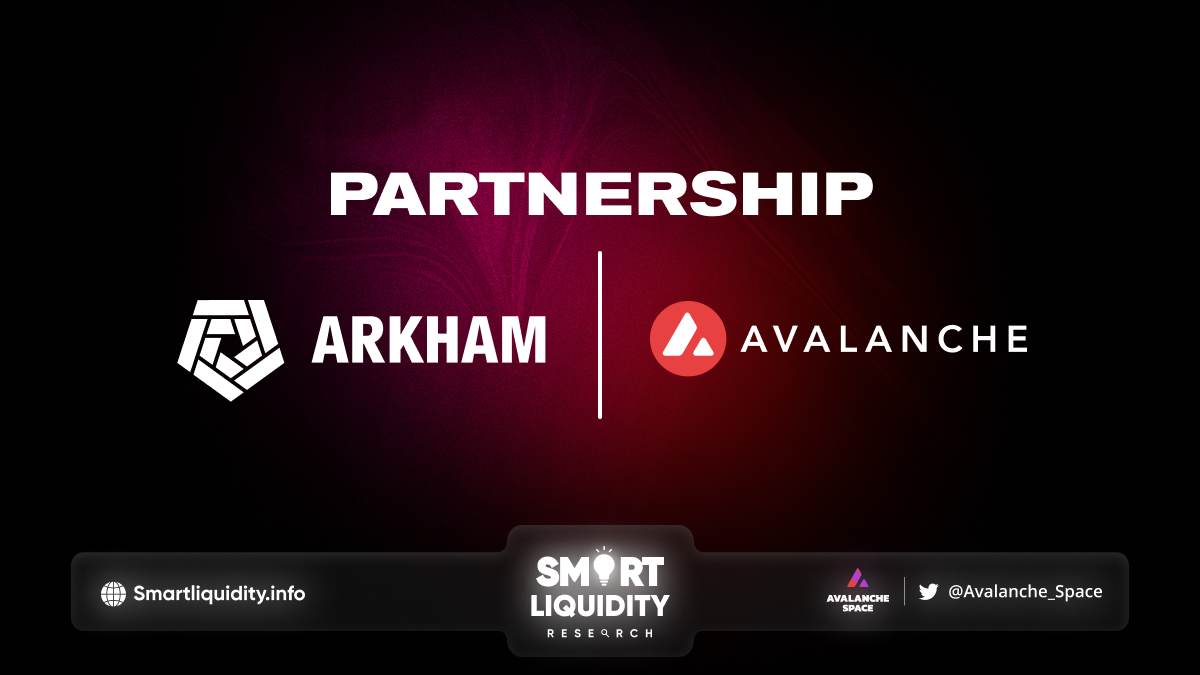 Arkham Partnership with Avalanche, The Arkham platform will have Avalanche support giving users the ability to examine the activities of wallets and entities in the Avalanche ecosystem.
This move takes them even closer to their aim of 'Total Crypto Intelligence,' because to the Arkham platform's extensive coverage of several blockchains. Arkham Partnership with Avalanche
With over 4.7 million unique wallet addresses and processing tens of millions of dollars in transactions. per day, Avalanche represents a substantial and expanding blockchain ecosystem.
Avalanche's January 2023 partnership with Amazon Web Services connects Web 2.0 and Web 3.0.  Avalanche will let them serve crypto natives and existing companies entering Web 3. Integrating Avalanche blockchain data with Arkham will allow users to better comprehend the cryptocurrency activities of an entity. Arkham is excited to collaborate with the Avalanche ecosystem and see what people discover and create!
About Arkham
Arkham is a powerful analytics platform. You can create dashboards of tagged entities & track their transactions.
About Avalanche
Avalanche network is the blockchain industry's quickest smart contracts platform digital asset. Avalanche is blazingly fast, low cost, echo-friendly Any smart contract-enabled application can outperform its competition by deploying on Avalanche.