StakeNow Joins Data Transmitters On Acurast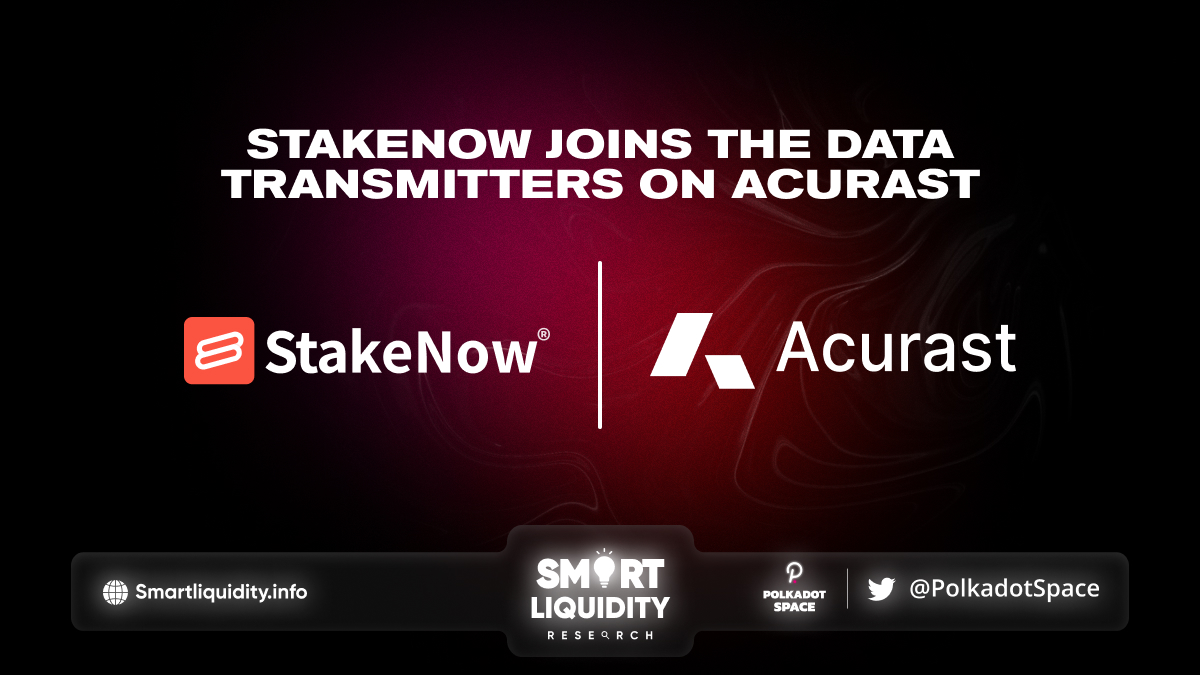 StakeNow

joins the growing list of data transmitters on

Acurast
StakeNow joins data transmitters on Acurast. This exciting step forward in the mission to provide high-quality, secure delivery of data.
The possibilities on Acurast are excitingly endless, as it seeks to solve the problem of interoperability in the Web3 Space. With Acurast, developers can easily add price feeds, reliable randomness, or any other off-chain data or computation to their decentralized applications on Polkadot, Tezos, and NEAR networks.
Acurast has revolutionized the way of connecting external data to the blockchain, giving developers the ability to access genuine information and specialist computing from Data Transmitters.
Data Transmitters
Data Transmitters offer their computation to developers and process Acurast Jobs in the Acurast Trusted Virtual Machine that utilizes Trusted Execution Environments (TEE) such as the Android TEE, available in consumer Android devices, to ensure the trustlessness of Acurast's system. Acurast is not dependent on one Android devices & can support others such as the one from StakeNow in the future.
Developers have been offered a breath of fresh air when it comes to accessing off-chain data or computation. Acurast offers unrestricted access to its wide selection of TEEs, encompassing both current and emerging technologies, so developers can easily build amazing projects without needing to obtain authorization from the central governing body.
Acurast will help developers experience limitless freedom and make whatever decisions that will scale up their projects.
About StakeNow
StakeNow a staking infrastructure provider on the Tezos blockchain. Their flagship product, StakeNow.fi, is a companion for your web3 journey, providing users with a seamless UI and valuable insights into NFTs and DeFi. Recently, the team has been recognized for their innovative work in the field, having won a renowned hackathon with the development of Sign-in-with-Tezos (SIWT), which is a library that supports the development of dApps by proving the user's ownership of the private key to the address the user signs in with and adding permissions to use an API based on an access-control-mechanism.
About Acurast
The Next Wave of Web3 is here. A real-world data source built with innovation, ingenuity, and integrity. Acurast transforms data delivery with a multi-chain first application ecosystem where communication is easy, effortless, and accessible. Let's build… together.