Beginner's Guide to NFTs: What Are Non-Fungible Tokens?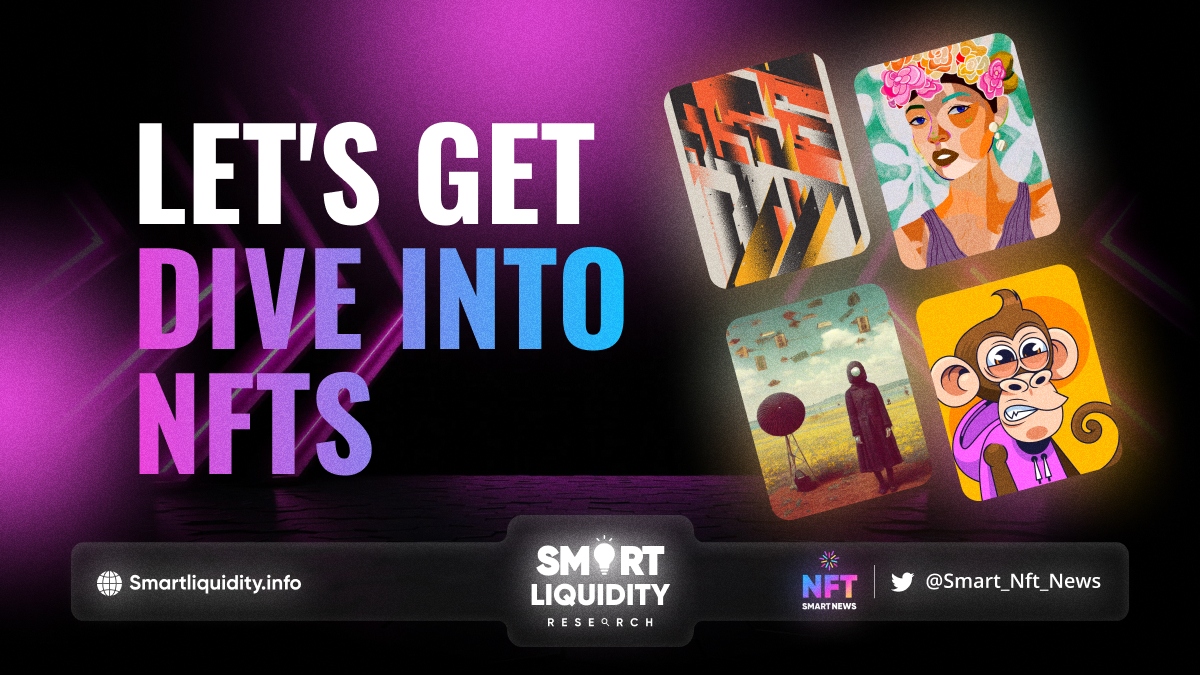 Beginner's Guide to NFTs: What Are Non-Fungible Tokens?
A Non-fungible token (NFT) is a unique digital identifier that cannot be copied, substituted, or subdivided, that is recorded in a blockchain, and that is used to certify authenticity and ownership. Imagine buying a piece of digital artwork on the Internet at a reasonable price and getting a unique digital token known which proves your authority over the artwork you bought. The ownership of an NFT is recorded in the blockchain and can be transferred by the owner, allowing NFTs to be sold and traded. NFTs can be created by anybody, and require few or no coding skills to create.
An NFT is a unit of data, stored on a type of digital ledger called a blockchain, which can be sold and traded. The NFT can be associated with a particular digital or physical asset such as images, art, music, and sport highlights, and may confer licensing rights to use the asset for a specified purpose. An NFT (and, if applicable, the associated license to use, copy, or display the underlying asset) can be traded and sold on digital markets. The extra-legal nature of NFT trading usually results in an informal exchange of ownership over the asset that has no legal basis for enforcement, and so often confers little more than use as a status symbol.
NFTs are uniquely identifiable assets, they differ from cryptocurrencies, which are fungible. NFTs are currently taking the digital art and collectables world by storm. Just as everyone worldwide believed Bitcoin was the digital answer to currency, NFTs are now pitched as the digital answer to collectibles.
Key Features of NFT:
Digital Asset – NFT is a digital asset that represents Internet collectibles like art, music, and games with an authentic certificate created by blockchain technology that underlies Cryptocurrency.
Unique – It cannot be forged or otherwise manipulated.
Exchange – NFT exchanges take place with cryptocurrencies such as Bitcoin on specialist sites.
Examples of NFT:
The NFT world is relatively new to people. Here are some examples of NFTs that exist today:
A Digital Collectible
PFPs and Avatars
Domain Names
Sneakers in fashion line
Photography NFTs
Music NFTs
Gamified NFTs
NFT event tickets
Membership passes
Essays, and more.
In early March 2021, a group of NFTs by digital artist Beeple sold for over $69 million. The sale set a precedent and a record for the most expensive pieces of digital art sold thus far. The artwork was a collage comprised of Beeple's first 5,000 days of work.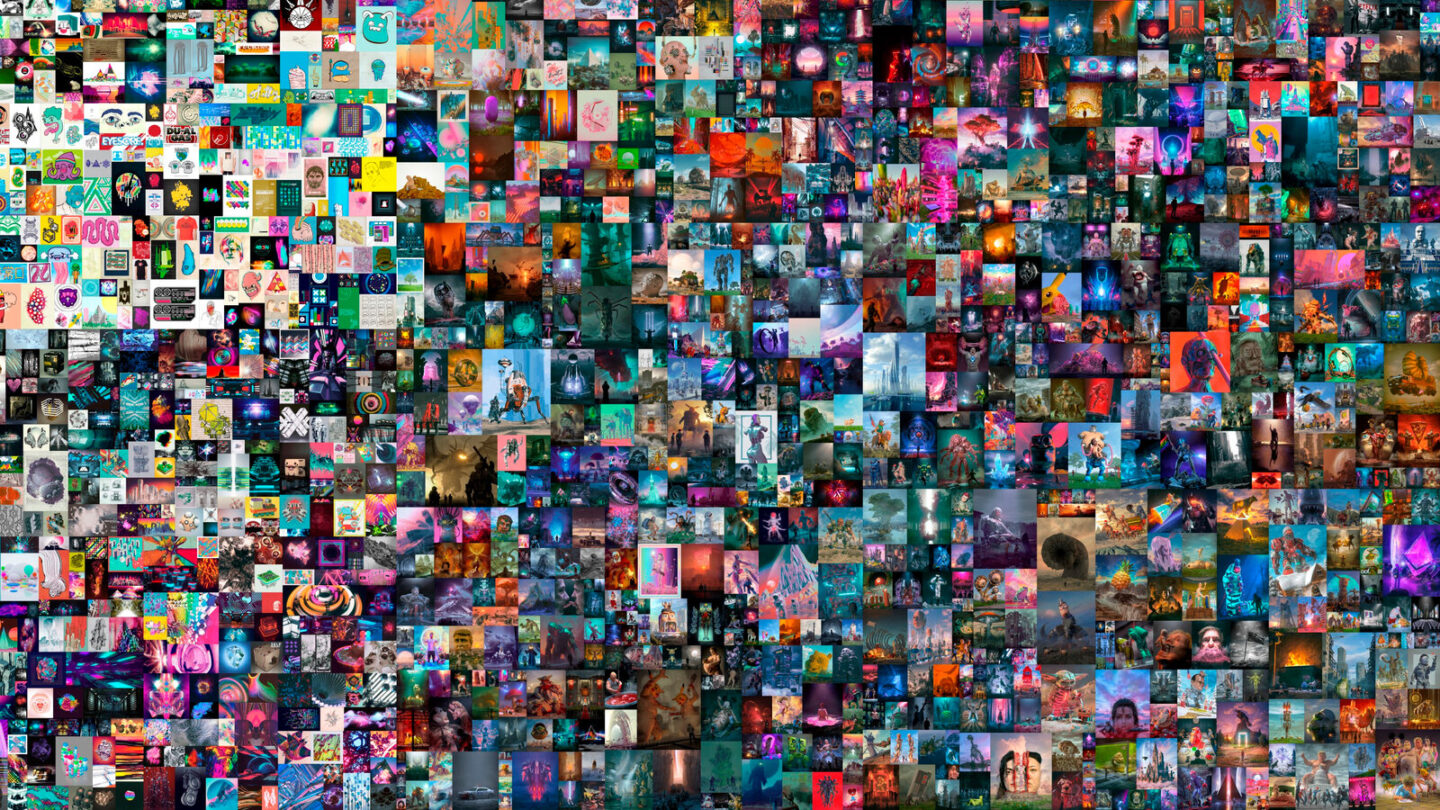 How to Create, Buy and Sell NFTs
The NFT market continues to grow as one of the industry's most prominent sectors. Here's how to create, buy and sell these digital assets.
Creating your own NFT, whether it be a GIF or an image, is a relatively straightforward process and doesn't require extensive knowledge of the crypto industry. NFT artwork can also be used to create collectibles like sets of digital trading cards.
Flow by Dapper Labs
Tron
EOS
Polkadot
Tezos
Cosmos
WAX
Each blockchain has its own separate NFT token standard, compatible wallet services and marketplaces. For instance, if you make NFTs on top of the Binance Smart Chain, you will only be able to sell them on platforms that support Binance Smart Chain assets. This means you wouldn't be able to sell them on something like VIV3 – a Flow blockchain-based marketplace – or OpenSea which is an Ethereum-based NFT marketplace.
An Ethereum wallet that supports ERC-721 (the Ethereum-based NFT token standard), such as MetaMask, Trust Wallet or Coinbase Wallet.
There are a number of NFT-centric platforms that allow you to connect your wallet and upload your chosen image or file that you want to turn into an NFT.
The main Ethereum NFT marketplaces include:
Makersplace also allows you to make your own NFTs but you have to register to become a listed artist on the platform beforehand.
Pros and Cons of NFTs

Pros
Cons
Ownership of NFT is secured by blockchain technology
NFTs are relatively new and are subject to greater volatility and risk
NFTs can be bought, sold, or created at any time, giving investors the ability to cash out their investment 24/7
NFTs generate no revenue, unlike dividend-paying stocks, bonds, and real estate
Investors can use NFTs to diversify a financial portfolio
NFTs are not regulated, which could pose a risk to investors
Conclusion: The future of NFTs
The future of NFTs seems promising. In 2021, NFTs had a market size of approximately $41 billion, catching up to that of the traditional art market. Young people, freelancers and artists will greatly benefit from the growth of NTFs. The buying and selling of goods will be much easier.
NFTs will be a game changer. They require the implementation of different strategies and investors to turn this prediction into a reality. Many professionals in the healthcare sector, architects, designers, educators, and other industries will greatly benefit from the emerging technology. Students will learn things practically instead of relying on the theory part of books.