Metanomy Partners with Game Space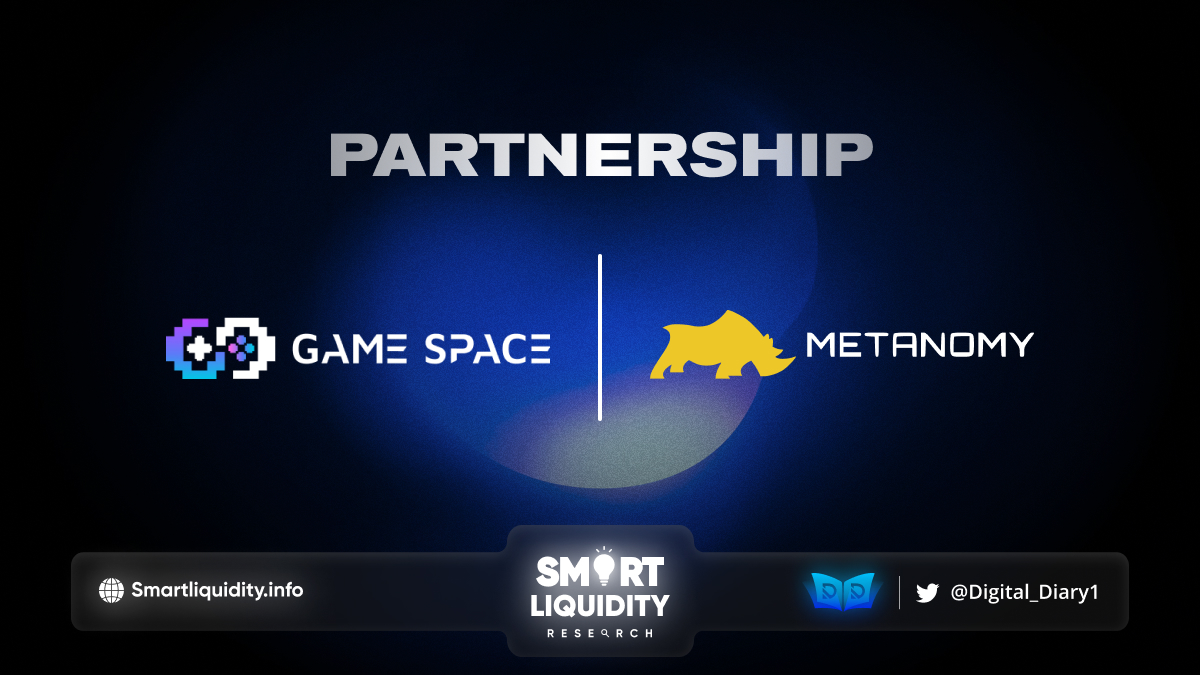 Metanomy, one of the largest gaming communities based out of South Asia is excited to announce its strategic partnership with Game Space to further the reach of the web3 gaming ecosystem.
Metanomy is committed to its mission to onboard a billion gamers to a web3 experience by making their gaming experiences on-chain. Similarly, Game Space provides the technology to help games transition to Web3. Hence it was logical for Metanomy and Game Space to come together and explore synergies.
Benefits for Metanomy Community
Requesting all Metalysts to join the AMA with Game Space on 30th Jan at 2:30 p.m. (GMT) to know more about the benefits to the community.
About GameSpace
Game Space provides a one-stop GameFi as a Service platform for AAA gaming studios and also titles to step into the GameFi world: After a simple transformation, Gaming Studios only need to embed a series of SDKs provided by Game Space to quickly have their game transitioned to Web3.
Also, Game Space is the first GameFi as a Service platform with 100K+ accumulated matchmaking trading amounts for GameFi NFTs. With over 56K users and more than $2.6 million trading volume, Game Space is set to revolutionize this space in the near future.
About Metanomy
Metanomy is one of the largest gaming communities based out of South Asia. With an ever-growing Discord community of over 80,000 members and a curated list of over 4000 skilled gamers. Metanomy is working to become the largest collective of serious gamers and also game enthusiasts in the world. With the gamer at the centre of its universe, Metanomy continually seeks to create value opportunities for its community members. Via tournaments, skill enhancement engagements, quests and many more.
Further, Metanomy is synergistically aligned with Lysto.gg, its parent company, to bring a billion gamers and their credentials on-chain. lysto.gg is building "Proof of Play Protocol", verified on-chain "Digital Credentials" which serve as the building blocks for gamers to build their reputation and hence their decentralised identity.
SOURCE: MEDIUM