InfStones Collaboration with Aptos Network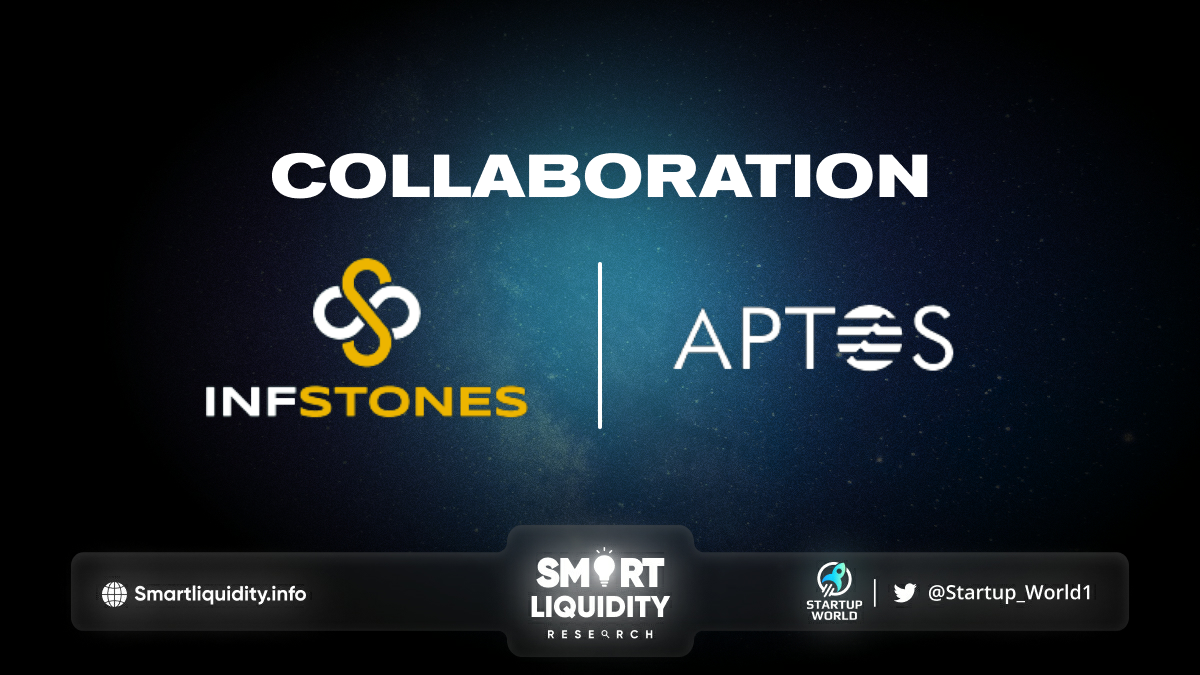 InfStones has announced its new collaboration with Aptos Network, a next-generation Layer 1 blockchain.
Partnership Overview
InfStones is excited to announce its collaboration with Aptos to become a genesis validator and provide node management services for its network. As a part of this collaboration, InfStones will also support staking for Aptos' native token, APT. Users will now be able to easily stake APT on the InfStones platform.
Aptos is a Layer 1 blockchain created for safe development and built with user experience as a core focus. To attract the best and most innovative Web3 developers, Aptos offers a unique combination of safety and performance. The Aptos platform uses the Move programming language, which helps developers build Web3 apps that can solve today's consumer needs on a network that can adapt to anything. Move is an ideal programming language for smart contracts, and it helps make Aptos an excellent place for developers to create DApps that utilize them.
Aptos is on a mission to create the ideal Layer 1 blockchain and development ecosystem for the world's most talented Web3 developers. By collaborating with Aptos to provide node management services and staking support, InfStones will help to strengthen the Aptos protocol and assist the network in reaching its goals.
Speaking about the collaboration with InfStones, James Hodgkins, Head of DeFi at Aptos Labs said, "InfStones has been a reliable partner and a pleasure to work with. With its outstanding techniques like PowerNode and BlockWatch, its well-known reputation for the robust services and scalability of the product, InfStones has been a valuable infrastructure partner to Aptos since day one. We look forward to teaming up with InfStones and hope to keep working together in the future."
Dr. Zhenwu Shi, founder and CEO of InfStones, also commented on the collaboration: "Here at InfStones, we like to work with highly innovative and exciting protocols that are advancing Web3. Aptos is definitely one such protocol, and its sophisticated development ecosystem will attract considerable Web3 talent. We look forward to providing PowerNode and SafeStake services for Aptos and seeing what kind of exciting Web3 apps are built on its platform."
The Aptos network was created by a team of researchers, computing PhDs, and industry-leading engineers. The network was designed to be upgraded consistently to ensure the longevity and sustainability of the Aptos blockchain and the applications developed on it.
About Aptos Network
Aptos is a next-generation Layer 1 blockchain. Aptos' breakthrough technology and programming language, Move, are designed to evolve, improve performance and strengthen user safeguards.
About InfStones
InfStones is an advanced, enterprise-grade Platform as a Service (PaaS) blockchain infrastructure provider trusted by the top blockchain companies in the world. InfStones' AI-based infrastructure provides developers worldwide with a rugged, powerful node management platform alongside an easy-to-use API. With over 20,000 nodes supported on over 70 blockchains, InfStones gives developers all the control they need – reliability, speed, efficiency, security, and scalability – for cross-chain DeFi, NFT, GameFi, and decentralized application development.
InfStones is trusted by the biggest blockchain companies in the world including Binance, CoinList, BitGo, OKX, Chainlink, Polygon, Harmony, and KuCoin, among a hundred other customers. InfStones is dedicated to developing the next evolution of a better world through limitless Web3 innovation.
SOURCE
https://infstones.com/news/detail?id=63d27702dc276d033087f431