Brand New Avalanche Explorer Upgrade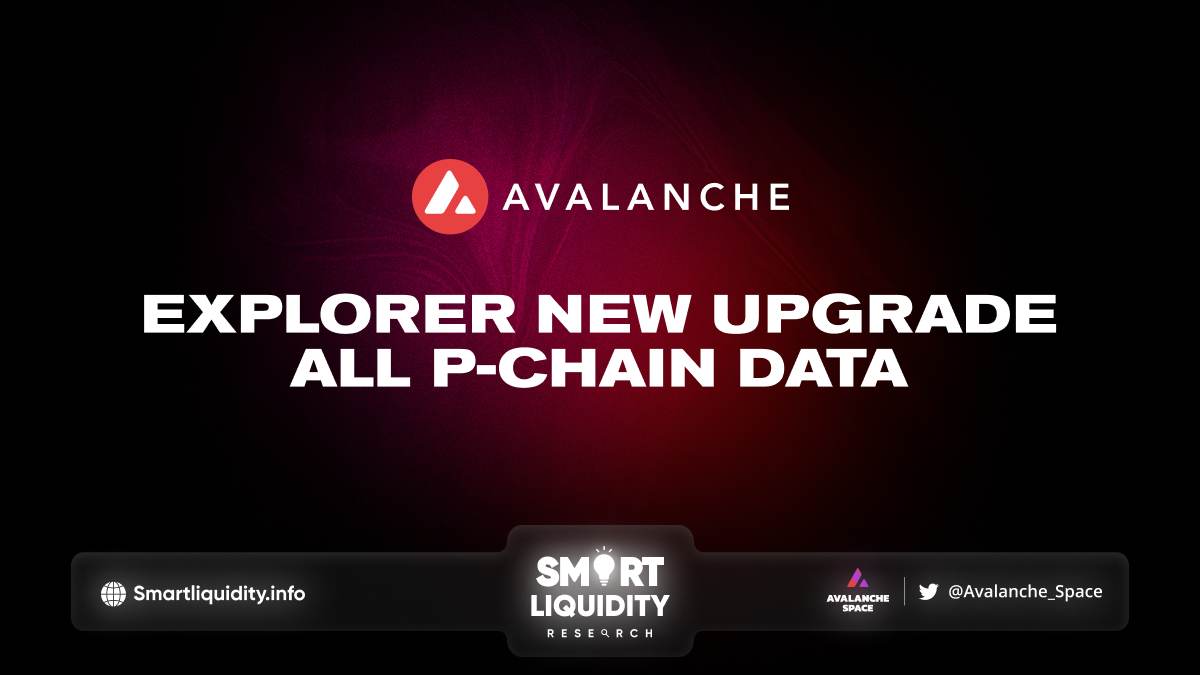 Brand New Avalanche Explorer Upgrade, Ava Labs has launched a brand new explorer for Avalanche's P-Chain, Providing more insight over all P-Chain activity, from staking to detailed transaction information.
As one of three main chains in Avalanche's Primary Network, the P-Chain maintains validators and empowers builders to launch Subnets. Using the brand new P-Chain Explorer, anybody may see in-depth on-chain information on Avalanche's validators, delegator transactions, staking, reward distribution, Subnet creations, X/P/C cross-chain transactions, and much more.
Users and developers can see the Avalanche ecosystem and network performance better with P-Chain visibility. Now, anyone may simply monitor their own and others' staking rewards, scout nodes to delegate to, check money of any address, and analyze Subnet construction transactions. Promoting transparency, anybody may look for Subnet validator performance data.
The new Avalanche Explorer upgrade enhances possibilities and centralizes Avalanche explorers. Users may now quickly access more detailed statistics and see Subnet validator performance.
The P-Chain Explorer provides up-to-the-second data on:
Subnet creation and staking
Validator and delegator transactions
Node and historical validator details for indexed Subnets
Same-chain transactions
X/P/C cross-chain transactions
P-Chain blocks
Addresses and UTXOs
"The new P-Chain Explorer helps Avalanche community members easily track their validators, rewards, and active Subnets," said Akash Gupta, Director of Product Management at Ava Labs. "The tool provides a one-stop shop for all user types, allowing them to thoroughly understand Avalanche's flexible staking and robust Subnet capabilities."
The P-Chain Explorer is public. Anyone can use the tool, from seasoned Avalanche validators and delegators to newcomers hoping to better understand the network's power.
This new product will have a ripple effect on others, including Subnet explorers. The indexing of the P-Chain on the Avalanche Explorer will help power future tools developed by Ava Labs.
About Avalanche
Avalanche network is the blockchain industry's quickest smart contracts platform digital asset. Avalanche is blazingly fast, low cost, echo-friendly Any smart contract-enabled application can outperform its competition by deploying on Avalanche.
SOURCE: https://medium.com/avalancheavax/avalanche-explorer-gets-a-brand-new-upgrade-for-all-p-chain-data-