DripVerse Protocol partners with Unstoppable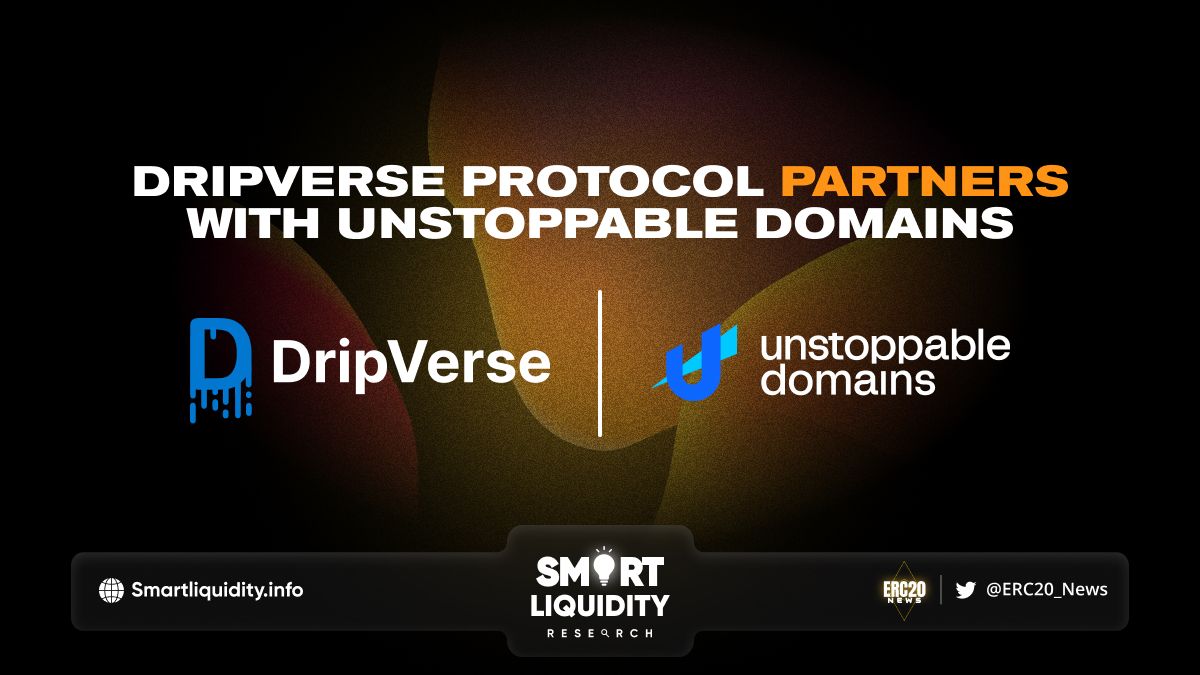 DripVerse Protocol partners with Unstoppable Domains to bring the amazing domain login to DripVerse platform and all products powered by DripVerse Protocol.
This will enhance the user experience for creators by allowing them to use Unstoppable Domains login, and also provide builders with a new way to connect named domains to wallet addresses.
About Unstoppable Domains
Founded in 2018, Unstoppable Domains is building a digital identity platform for Web3. Unstoppable Domains offers Web3 domains minted on the blockchain that give people full ownership and control of their digital identity, with no renewal fees. With Unstoppable Domains, people can replace lengthy alphanumeric crypto wallet addresses with a human-readable name and log into and transact with hundreds of apps, wallets, exchanges and marketplaces. The company was named by Forbes as one of America's Best Startup Employers in 2022.
About DripVerse Protocol
DripVerse Protocol is on a mission to improve web3 dev tooling and infrastructure for the builders and creators starting with improving the post-mint experience.
Builders and developers can build their product and power NFT and Utilities using the DripVerse SDK. Alongside DripVerse Platform which provides a no-code interface to create, manage and distribute your NFTs easily.
SOURCE:
https://blog.dripverse.org/dripverse-protocol-partners-with-unstoppable-domains/