Clarnium and MetaShooter Partnership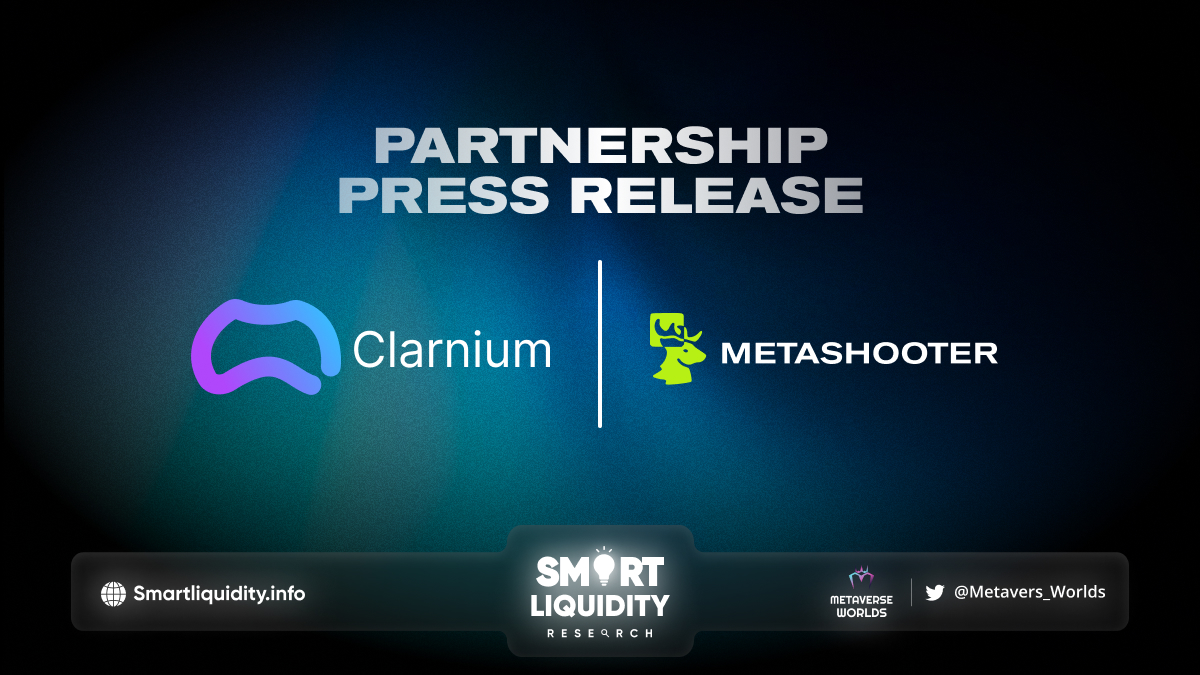 Clarnium, an ecosystem for the mass adoption and growth of GameFi, is delighted to announce its partnership with MetaShooter!
With this partnership, Clarnium and MetaShooter can exchange their communities, and Clarnium welcomes a great metaverse into the fold.
Rysard, CEO and Co-Founder of MetaShooter: 'The fact that we will be working together with Clarnium is something that has us really excited. This is a tremendous opportunity for us to engage with new people and expand the range of our community, both of which are very critical aspects for MetaShooter. We are really excited about this development.'

Vadim Gurko, Clarnium CEO: 'We are genuinely impressed by the sheer awesomeness of MetaShooter, combining blockchain technology and first-class gameplay into a great project such as this. Entries like MetaShooter are a testament to the possibilities and potential of the whole Web3.0 industry!'
About MetaShooter
MetaShooter is the first decentralised blockchain hunting metaverse that joins millions of gaming enthusiasts in a community where they can experience realistic hunting and develop many activities with wide monetization opportunities.
About Clarnium
Clarnium is an ecosystem for the mass adoption and growth of GameFi. It creates the right environment and solutions where gamers' needs and interests come first. Clarnium ecosystem is a one-stop solution for low-barrier entry to GameFi. And getting up-to-date knowledge and tools to revive your potential through all market opportunities.
SOURCE:
https://medium.com/@clarnium.io/clarnium-x-metashooter-partnership-press-release-ca2f99efd1c8