MoodMiner Secures $3 Million in Series A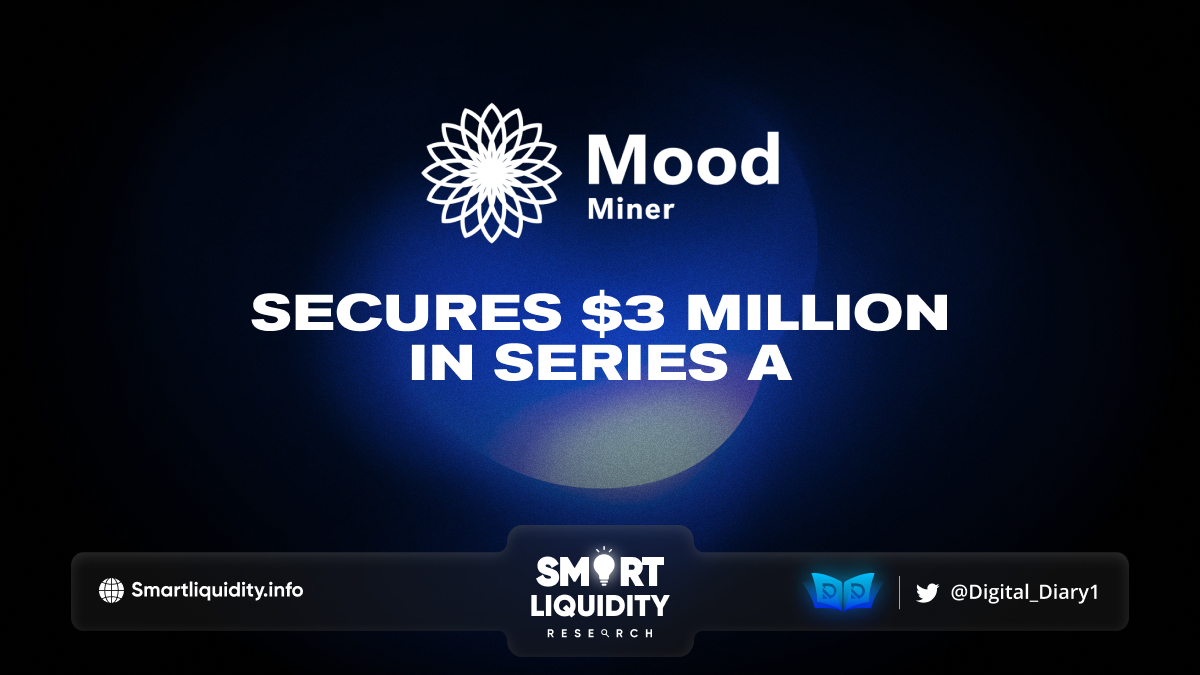 MoodMiner, the innovative technology startup specializing in yield-earning platforms, has just announced that it has raised $3 million in its latest Series A funding round. The funds will be used to further the growth and expansion of the company, allowing it to continue revolutionizing the yield-earning space.
Founded in 2022, MoodMiner has quickly established itself as a leader in the yield-earning space, offering a user-friendly platform for individuals looking to grow their wealth through passive income. The company's mission is to make investing accessible to everyone, regardless of their level of experience or knowledge.
The recent funding round was led by a group of well-known investors, including venture capital firms and individual investors who believe in the company's vision and potential for growth. The investors were impressed by MoodMiner's commitment to user experience and its ability to deliver consistent returns to its users.
Commenting on the funding, MoodMiner's CEO, Christopher, said,
"We are thrilled to have received this level of support from our investors. This funding will allow us to expand our reach, hire new talent, and continue to develop our platform to better serve our users. Our goal is to make investing accessible to everyone and this funding is a huge step in that direction."
MoodMiner's unique approach to yield earning has already disrupted the traditional investing landscape. The company's platform offers a user-friendly and accessible way for individuals to invest and also grow their wealth. This innovative approach has attracted a large and growing user base, which has been key to the company's success.
With its latest round of funding, MoodMiner plans to increase its marketing efforts, enhance its technology, and grow its team. The additional resources will allow the company to further its mission of helping investors grow their wealth with ease and confidence.
In addition to its focus on user experience, MoodMiner has also prioritized security and transparency. The company's platform uses advanced security measures to protect users' investments and ensure that their personal information is kept safe. Additionally, MoodMiner's transparent reporting system allows users to easily track the performance of their investments and make informed decisions about their wealth.
More about MoodMiner Funding Round
MoodMiner's latest funding round is a testament to the growing demand for accessible and user-friendly investment platforms. The company's innovative approach and commitment to user experience have positioned it as a leader in the yield-earning space. And with its latest funding, MoodMiner is well-positioned to continue its rapid growth and disrupt the traditional investing landscape.
In conclusion, MoodMiner's recent $3 million Series A funding round is a significant milestone for the young company. With its innovative approach, commitment to user experience, and also a strong focus on growth. MoodMiner is poised to become a dominant player in the yield-earning space. And also revolutionize the way individuals invest and grow their wealth.
About MoodMiner
MoodMiner is a crypto staking platform to get you start earning! It contains the most necessary tools for working with digital assets: cloud mining, buying equipment with high hash power, crypto wallet, defi exchange, and also cryptocurrency portfolios.
SOURCE: BLOG