Spherium Finance Join Forces with Wyre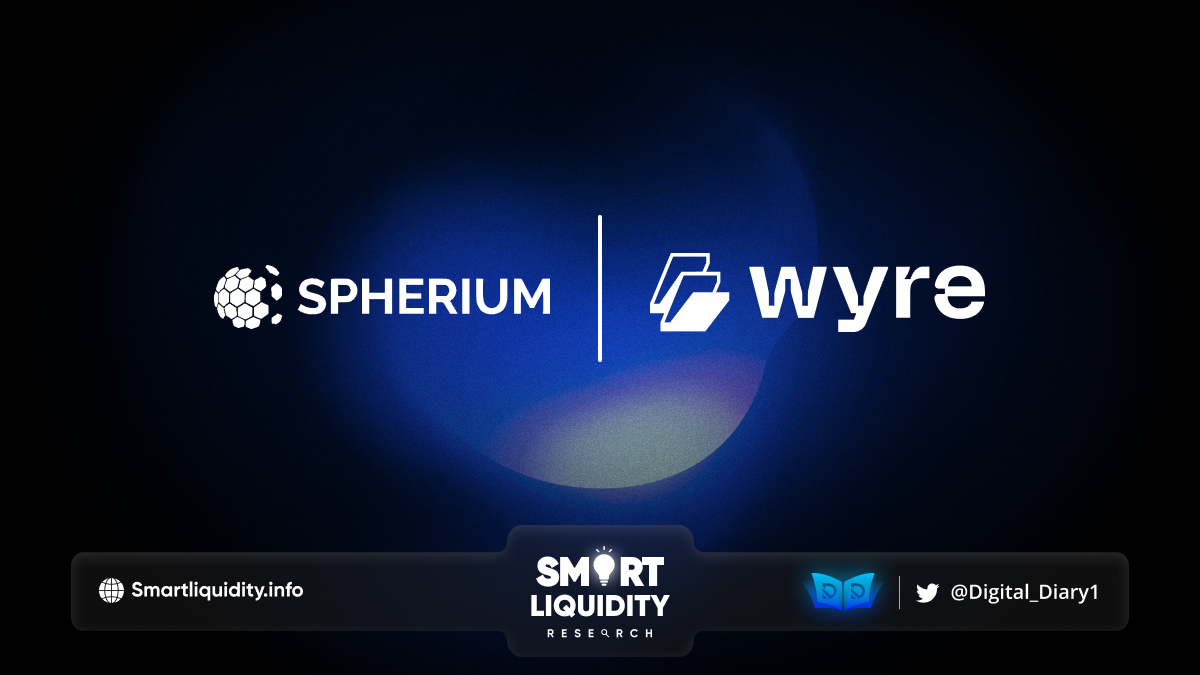 Spherium Finance has integrated with Wyre to facilitate on-ramp transactions. The integration will aid users of Spherium Finance and its services to buy crypto assets with fiat.
The innovation will provide a bridge between the virtual assets sphere and the traditional finance world, establishing a kind of synergy between the two.
Wyre is a regulated Money Service Business (MSB) based in San Francisco. The platform is prominent as a leading infrastructure provider in crypto that bridges the gap between traditional payment processing and digital assets.
With Wyre, you can buy cryptocurrencies with local currencies using credit cards and Apple Pay. As a result of this integration, Spherium Finance will advance its goal of making the financial system accessible and open to all. Therefore, users can handle transactions with 60+ fiat currencies and a variety of payment options.
How to Buy Crypto on HyperBridge Platform With Wyre?
Buying cryptocurrencies with Wyre is not rocket science. In order to access Wyre, you need to head over to the HyperBridge platform: https://app.spherium.finance/#/transfer
Notably, Intending users are expected to have created a crypto wallet and connect it with the protocol. Click the "Buy Now" option on the left and choose Wyre.
In order to purchase a cryptocurrency, you need to enter the amount you wish to spend.
There are also two drop-down menus for users to select the type of fiat and crypto they prefer. Further, users must copy and paste their wallet address into the "Enter Wallet Address" field where the cryptocurrency will be sent.
Users can use their debit/credit cards or Apple Pay (only available on iOS devices and Safari browser) to pay on Wyre. After the selection, users agree to the terms and conditions of Wyre and consequently enter their payment information before using the "Submit" function.
Spherium Finance simplifies access to financial innovation for the unbanked population with integrations like this. By offering a unique solution, Spherium Finance strives to make DeFi adoption even easier for our users and plans to accelerate it in the near future.
About Wyre
Wyre is a cryptocurrency exchange and technology platform that focuses on developing fiat-to-crypto on and off-ramps that are compliant. It provides crypto application payments, global payout infrastructure, crypto and NFT wallet custody, crypto swaps, blockchain connectivity, know-your-customer (KYC), user onboarding, and also other services.
About Spherium Finance
Spherium Finance is empowering the cross-chain community by developing a suite of DeFi applications that will be fully cross-chain compatible, including a Bridge, Money Markets, Staking services, and also inter-blockchain liquidity transfer.
SOURCE: MEDIUM