Meta Puss Collaborates with Fomoin Finance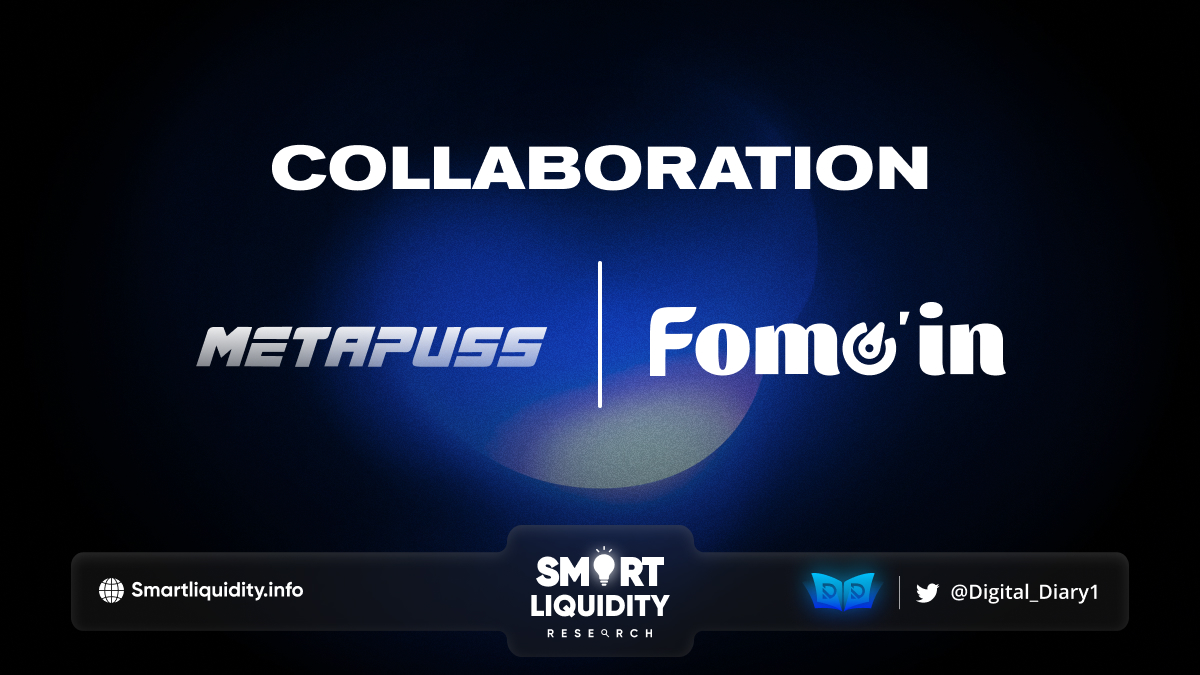 M

eta Puss is excited to announce its collaboration with Fomoin Finance, a leading financial partner for reputable cryptocurrencies in the market.
The collaboration with Fomoin will enable them to offer high-quality financial services to their users and provide effective marketing for their project.
As a reliable financial partner, Fomoin Finance brings to the table years of experience in the crypto industry, a solid track record of success, and a team of seasoned experts. The partnership will help them build a stronger and more reliable ecosystem for Meta Puss, as they work together to create value for their users and help them make informed investment decisions.
Through this partnership, Meta Puss will be able to provide its users with an extensive range of financial services. Including portfolio management, investment advisory, risk assessment, and more. Additionally, the partnership with Fomoin Finance will provide their project with greater visibility and reach, making it easier for potential investors and users to find and interact with their ecosystem.
Meta Puss is proud to have Fomoin Finance as a partner. And they are confident that its collaboration will be a significant catalyst for the growth and success of their project. Together, they will continue to deliver innovative and valuable services to their users. Paving the way for a brighter future in the crypto world.
About Meta Puss 
Meta Puss is the meeting point for AI creators, NFT collectors and Cat lovers. They believe that the future of NFTs is intertwined with the world of AI and metaverse gaming. Imagine exploring their Metaverse and stumbling upon an NFT that unlocks a secret area, or a rare NFT that grants you special abilities within the game. With their Catverse, the possibilities are endless. Whether you're a seasoned collector, an aspiring creator, or simply a fan of all things feline. There's something for everyone in their NFT marketplace and Cat Metaverse.
About Fomoin
Fomoin, a launchpad and a free source that presents the world's most current and comprehensive cryptocurrency airdrops. Fomoin collects comprehensive and up-to-date information about blockchain projects and their fundraising information. By building a relationship network between projects and investors. Fomoin provides an effective channel for the project information display and communication.
SOURCE: MEDIUM