Battle Arena Games Guild Collaborates with Crypter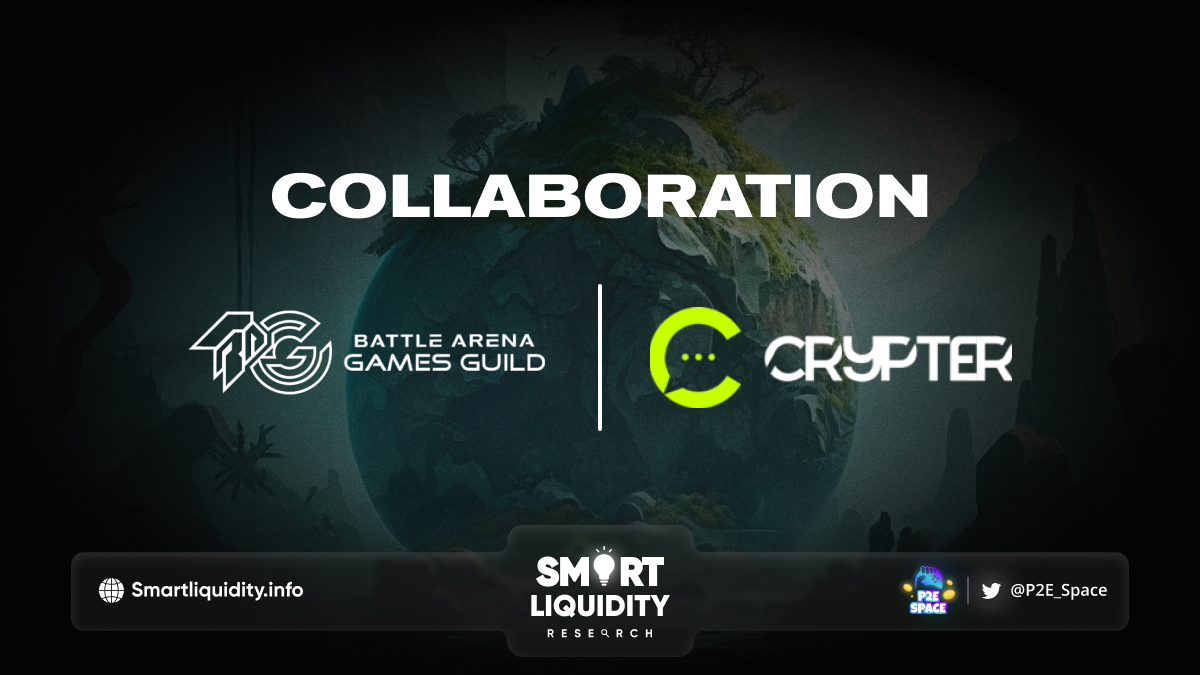 Battle Arena Games Guild, a DAO GameFi Aggregator Guild with an online and offline Esports Ecosystem is thrilled to announce its collaboration with Crypter.
With its Engage-to-Earn mechanism, Crypter's all-in-one platform aims to close the gap between mainstream social media sites and the cryptocurrency community.
Battle Arena Games Guild and Crypter launched an all-in-one platform. Both parties are joining hands as they both embrace social media in the Web3 age. The partnership entails user engagement beyond the play to earn. Because both parties believe that a sense of community and belonging is key to the Web3 era.
"We are at a point, where Web3 has endless possibilities, and bridging use cases of each component in the web3 is what makes it a new day and truly exciting to be part of. With our signed partnership with Crypter, our goals align and create an avenue to widen the opportunities in the SocialFi part of Web3." Say our Chief Development Officer, Carlo Bernal.
About Crypter
Crypter is a social media platform that allows users to connect with other crypto enthusiasts from all over the world. Its key features go beyond a social media platform; they include Crypter Pay, NFT Marketplace, Chain Quest, and Ad Network. They also have cryptography staking.
Crypter is an all-in-one platform that uses an "engage-to-earn" system to bridge the gap between traditional social media platforms and the crypto community.
Crypto as a whole will never get the mass adoption it deserves most of its users. And supporters are into memes and shitcoins. Crypter wants to bring the change people deserve a project. That users and holders can enjoy using and feel confident about their investment. If useless meme projects can reach heights people can't fathom. There's no reason why Crypter can't do the same, especially with all of its live utilities.
About Battle Arena Games Guild
The BAGG platform is designed to be the ultimate one-stop GameFi destination for traditional and esports gamers, GameFi gamers, athletes, and KOLs to connect and also build the future of GameFi. BAGG empowers all stakeholders to contribute to and earn from the bridging of the two worlds.
SOURCE: MEDIUM