Fetch.ai Strategic Partnership with Bosch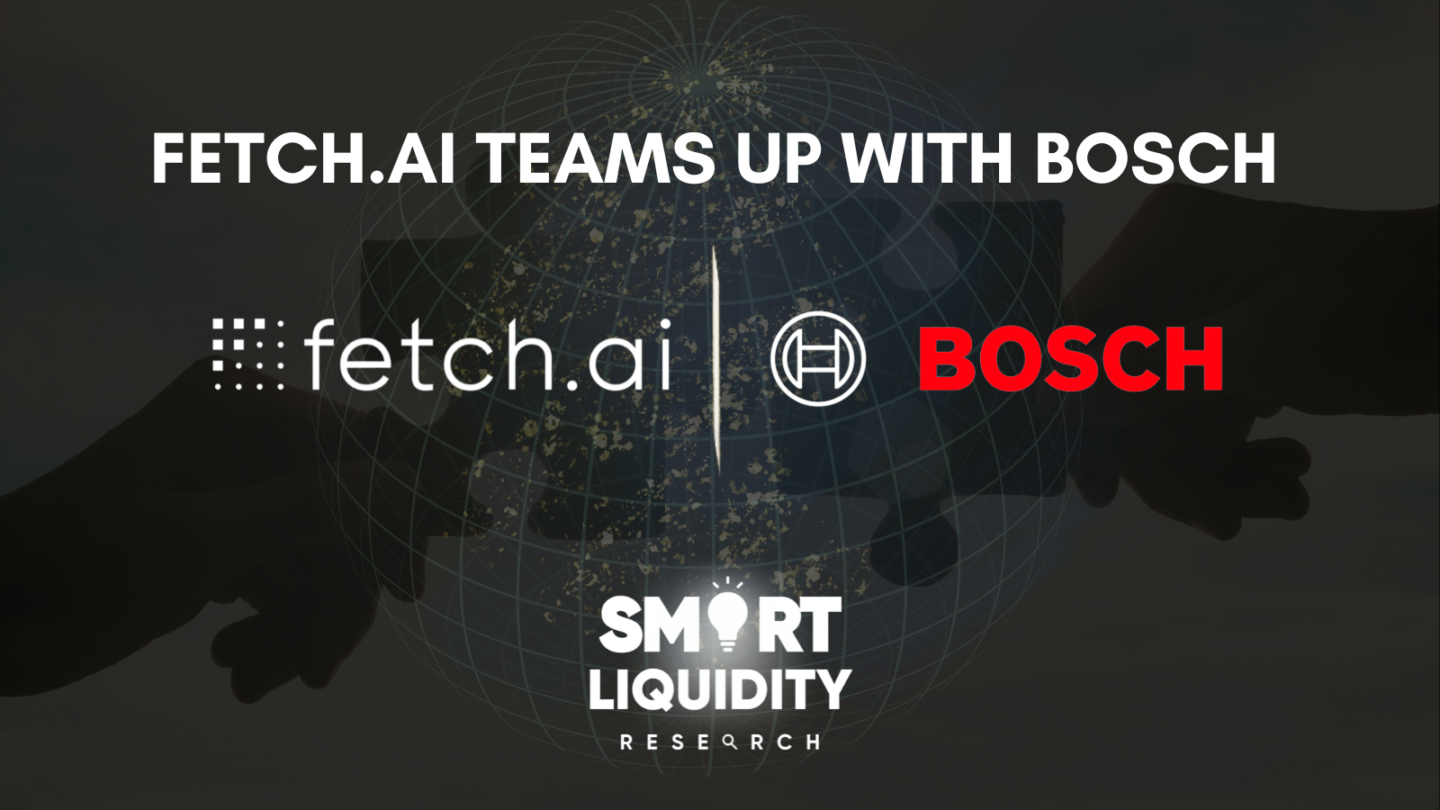 Fetch.ai, the decentralized machine learning platform, has announced a strategic partnership with Bosch, the multinational technology company, to jointly develop and explore the potential of artificial intelligence (AI) and web3 technologies.
The strategic partnership aims to leverage Fetch.ai expertise in decentralized AI and Bosch experience in industrial automation, IoT, and mobility to build innovative solutions that enhance efficiency, security, and privacy across various industries.
Partnership Highlights
Fetch.ai's platform allows developers to create intelligent autonomous agents that can perform complex tasks. Such as supply chain management, energy optimization, and traffic control, without the need for centralized coordination. The agents can interact with each other and the external world using blockchain-based smart contracts, making them trustless, transparent, and auditable.
By combining Fetch.ai's decentralized AI and Bosch's web3 technologies. The partners aim to achieve secure and decentralized data sharing, automated decision-making, and dynamic resource allocation in use cases like supply chain optimization, energy trading, smart mobility, and digital identity.
Bosch has been actively exploring the potential of blockchain and distributed ledger technologies (DLT) for several years. With multiple initiatives in various sectors, including logistics, manufacturing, and mobility. The company involves in the development of the IOTA blockchain. Which is designed for the Internet of Things (IoT) and machine-to-machine (M2M) communication.
Bosch's latest venture into the realm of decentralized AI and web3 technologies involves a partnership with Fetch.ai. These technologies considers vital enablers of the next generation of the internet and the digital economy.
Management Quote
Harm van den Brink, Senior Vice President of Engineering and Product Management at Bosch, commented on the collaboration. "We are excited to work with Fetch.ai to explore the potential of decentralized AI and web3 technologies for our customers and partners. We believe that these technologies can help us create more secure, efficient, and autonomous systems that benefit society as a whole."

Jonathan Ward, Chief Technology Officer at Fetch.ai, added. "We are delighted to partner with Bosch, a world-renowned technology leader with a long history of innovation and excellence. By combining our decentralized AI with Bosch's web3 technologies. We can create a new generation of intelligent and autonomous systems. Have the potential to transform various industries and applications."
We expect the partnership to produce new prototypes and proofs of concept in the coming months. Which we can potentially scale up to commercial applications in the future.