Subsquid & UniqueNetwork Join Forces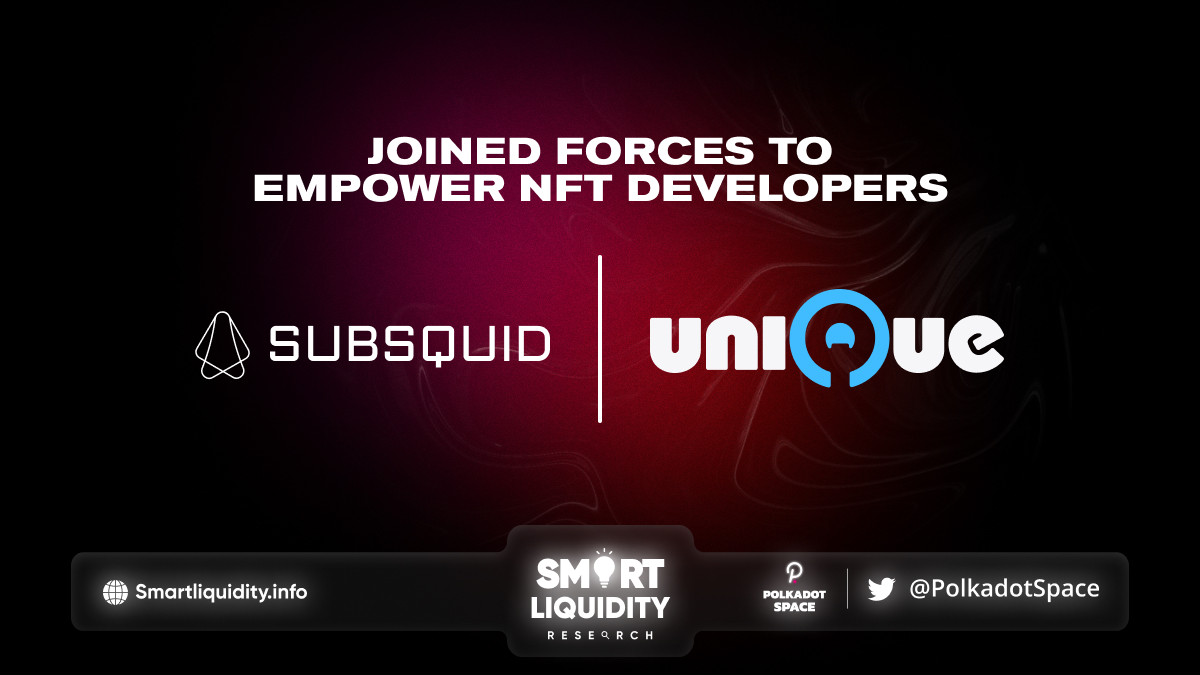 Subsquid

&

UniqueNetwork

Join Forces to Empower NFT Developers
Subsquid & UniqueNetwork Join Forces. NFT technology today enables innovators to solve pertinent problems across industries. Today, they are glad to announce the partnership with Unique Network, an industry leader in bringing NFT infrastructure to enterprises and forward-thinking developers. They're proud to join the Unique team in creating a better experience for builders of next-generation NFTs through improved dev tooling.
At Subsquid, we have always strived to empower builders working on next-gen NFT use cases. Our indexing toolkit, squid SDK, is the quickest, most dev-friendly way to build custom indexers and ETLs that access and aggregate on-chain data, including from Unique, and its canary network, Quartz, and the Opal testnet. Developers and analysts can learn how to work with Unique, Quartz, and Opal NFT data by visiting Subsquid's official documentation.
Unique Network is the next-generation NFT chain built for advanced use cases and mass adoption. Along with its Kusama sister chain, Quartz, Unique provides scalable and dev-friendly infrastructure for more advanced NFT use cases. The network is EVM and supports advanced NFT functionalities like nesting, fractionalization, bundling, and re-fungibility.
Subsquid launched squid Archives for Unique, Quartz, and Opal, meaning builders can freely use squid SDK on these networks. Since then, Unique Network built a block explorer using these tools. Uniquescan has already become an essential part of the building experience on Unique.
Going into the future, we've agreed with the Unique Network team to join forces on continuing to bring developers into the ecosystem through ongoing tooling improvements and developer relations efforts. We will share news of these initiatives across both projects' official social media channels.
About Unique Network
Unique Network provides enterprises with scalable NFT-specific solutions through advanced tools, such as a unified SDK, allowing creators to capture real-world value on the blockchain.
About Subsquid
Subsquid developing the go-to indexing solution for the Polkadot and Kusama ecosystems. Led by its core principle of building scalable and intuitive systems. The Subsquid solves a common issue for parachain projects: extracting and processing on-chain data.