Loco Joins Avalanche Multiverse Incentive Program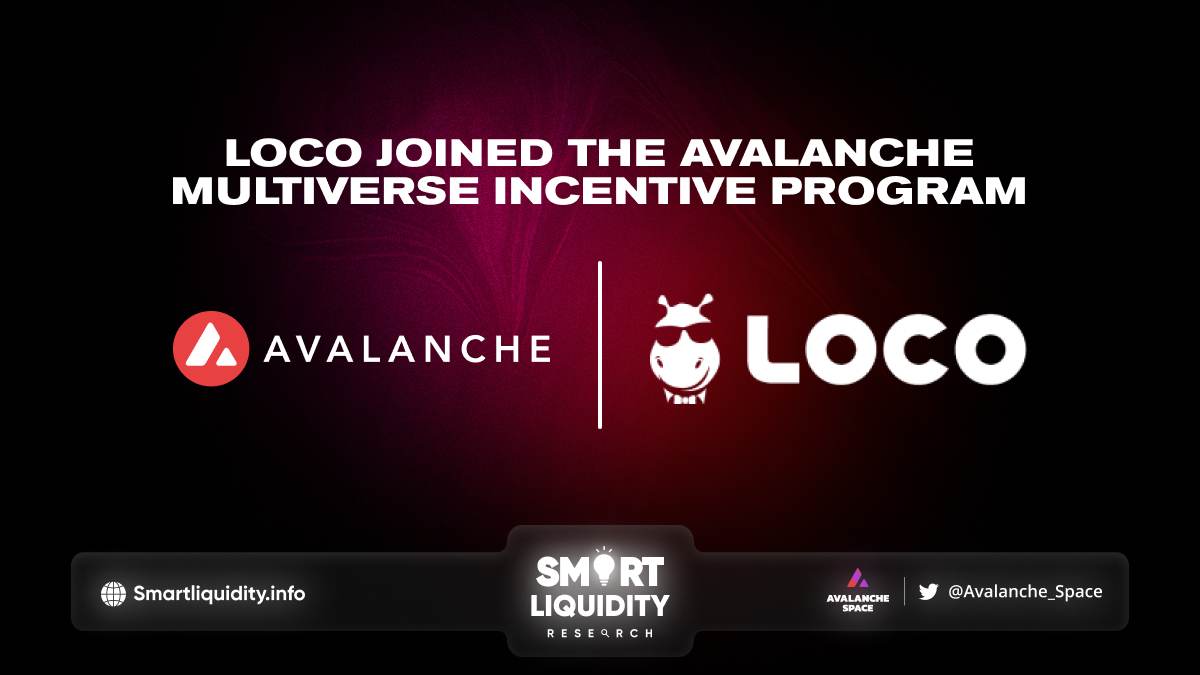 Loco Joins Avalanche Multiverse Incentive Program, Loco creating a suite of Web3 goods using a unique Avalanche Subnet for creative fan experiences.
One of the biggest in Indian and Southeast Asian gaming history, Loco Joins Avalanche Multiverse Incentive Program. Loco recently raised $42 million. The platform has also partnered with other gaming publishers like Krafton, Activision Blizzard and Riot Games.
Loco Joins Avalanche Multiverse Incentive Program,  Loco's Avalanche Subnet and ongoing product campaign mark yet another new chapter in the story of Avalanche rapidly expanding in Asia. Recently, Chinese technology giant Alibaba and Japanese gaming trailblazer GREE each announced Avalanche initiatives. Like GREE, Loco will run its own Avalanche validators, reflecting a deep commitment to securing and building on the network.
Loco Targets Two Key Markets With its First Web3 Product: Collectibles and Fantasy Sports
The Fantasy sports industry generated over $22.7B in revenue in 2022 — a figure projected to grow to $48B by 2028. Digital collectibles are the fastest-growing sector of the $400B+ global collectibles industry. Despite this explosive growth, fantasy applications have largely failed to seize the Web3 opportunity.
Loco's first fantasy games will include collectibles and offer players control. Web3 initiatives will allow fans to show their interest and participate as talent managers and scouts, enriching their watching experience. Fans may play in fantasy games on these sites by creating the best entertainment or esports roster. These rare items will have publicly verified ownership.
Loco Chooses Avalanche for Its Subnet Functionality, High Performance, and Reliability
The commitment to building on Avalanche comes as part of Loco's efforts to provide the Indian gaming community with high-engagement, fun products that they can own.
An Avalanche Subnet allows Loco to tailor the properties of a custom blockchain to its apps and scale to a user base of hundreds of millions of customers, all while keeping network fees and transaction latency low.
With the recent Avalanche upgrade to Avalanche Warp Messaging (AWM), Loco's users will also be able to freely trade Loco Legends collectibles with other assets on Avalanche. Additionally, Loco will receive support from Ava Labs through the Multiverse incentive program, helping launch its collectibles marketplaces.
About Loco
Dedicated to democratizing gaming entertainment, Loco is the World's leading independent esports and live streaming platform. Viewers can enjoy game streaming and esports content streamed by India's leading streamers and esports teams on Loco.
About Avalanche
Avalanche network is the blockchain industry's quickest smart contracts platform digital asset. Avalanche is blazingly fast, low cost, echo-friendly Any smart contract-enabled application can outperform its competition by deploying on Avalanche.
SOURCE: https://medium.com/avalancheavax/leading-indian-game-streaming-platform-loco-to-create-next-generation-fan-experiences-on-55654d01ba4b