Ava Labs Partnership with Tencent Cloud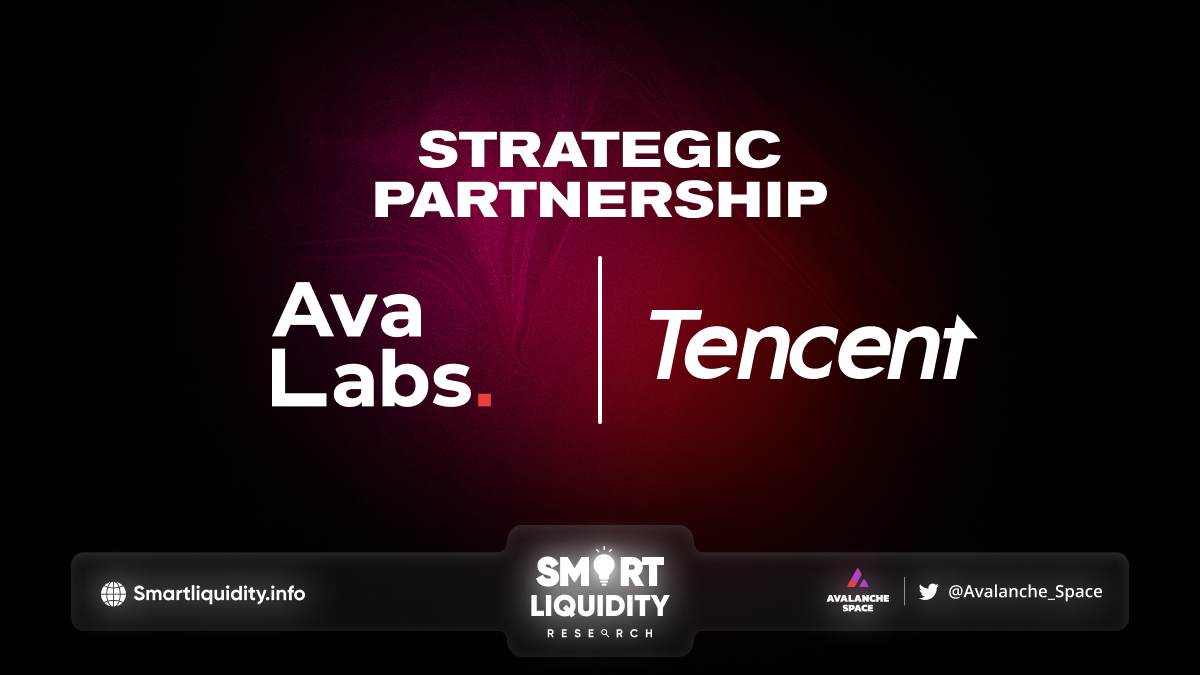 Ava Labs Partnership with Tencent Cloud to support projects and developers across the Avalanche ecosystem.
In addition to offering developers with speedy node deployment, both parties will investigate Avalanche Subnets for corporations in an effort to expedite the adoption of Web3 technologies across traditional businesses. Ava Labs Partnership with Tencent Cloud
APAC developers and validators may swiftly create Avalanche nodes on Tencent Cloud in sync with the public blockchain. These features and capabilities seek to accelerate regional project development and resource decentralization.
Avalanche has developed a suite of Web3 products, including a blockchain wallet, explorer, and bridge. Builders can leverage Tencent Cloud's infrastructure and Avalanche's Web3 products to build Web3 applications on the Avalanche blockchain.
According to Ed Chang, Head of Gaming at Ava Labs, "The capabilities that Tencent and Avalanche will deliver are incredibly exciting for the future of games built on blockchain. Tencent is a global powerhouse in both the gaming and infrastructure space, and this collaboration opens the door to building truly incredible Web 3 gaming experiences."

"Avalanche is the premier platform for both individuals and institutions to build Web3 applications and infrastructure," said Wilson Wu, Avalanche's Asia Growth lead. Wu continued, "With Tencent's support behind the Avalanche ecosystem and its builders, we will push the boundaries of what is possible."
Ava Labs and Tencent will co-host conferences, education programs, developer meetings, and more to promote Web3 builders and Avalanche projects.
About Tencent Cloud
Tencent Cloud is a leading technology company that provides innovative solutions for businesses and consumers. With a focus on cloud services, Tencent Cloud is dedicated to helping businesses and individuals navigate the ever-changing technology landscape.
About Ava Labs
Ava Labs makes it simple to launch decentralized applications on Avalanche, the fastest smart contracts platform in the blockchain industry. Empowering people to easily and freely digitize all the world's assets on one open, programmable blockchain platform.
About Avalanche
Avalanche network is the blockchain industry's quickest smart contracts platform digital asset. Avalanche is blazingly fast, low cost, echo-friendly Any smart contract-enabled application can outperform its competition by deploying on Avalanche.
SOURCE: https://medium.com/avalancheavax/ava-labs-and-tencent-cloud-enable-rapid-node-deployment-on-the-avalanche-public-blockchain-across-751ffb6801eb