Gameta and Particle Network Partnership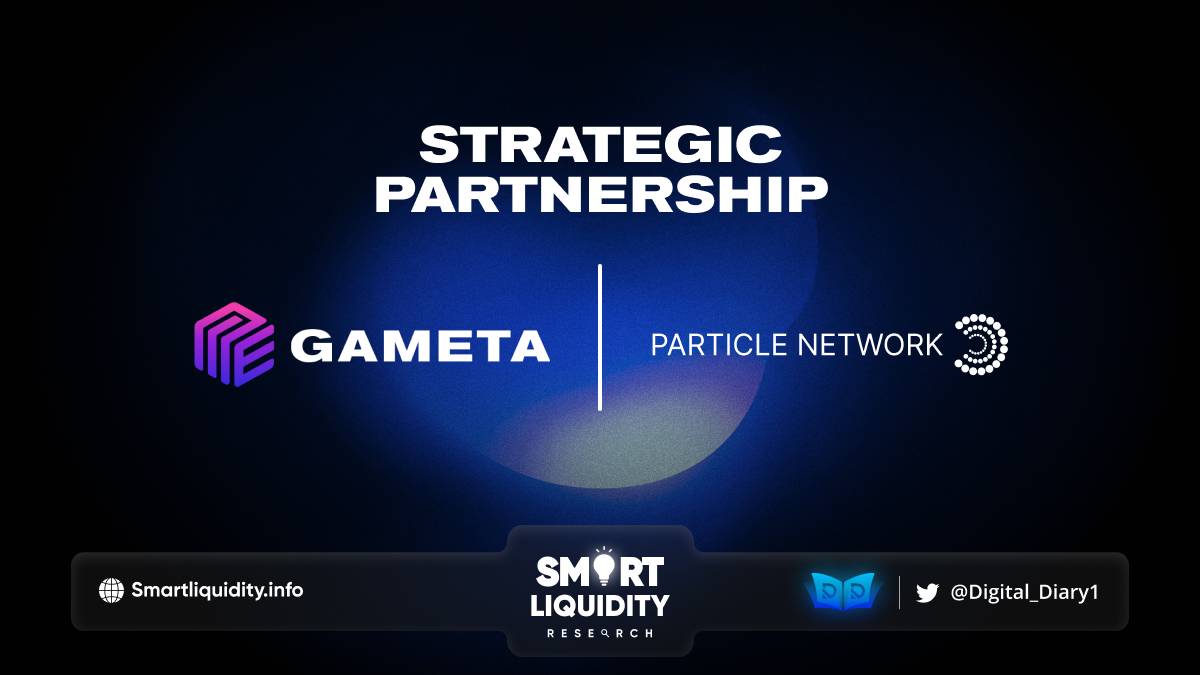 Gameta is thrilled to announce a strategic partnership with Particle Network, a mobile app data and development platform for Web3.0. With this partnership, Gameta will work with Particle Network to further expand its product and services in its Web3 ecosystem.
By entering a strategic partnership together, Gameta will work to incorporate Particle's wallet service, thereby enabling Gameta's 6 million-plus users to have seamless access to Web3 asset management and transaction services.
Gameta is a meta-entertainment casual gaming experience aimed at bringing large scale of Web2 users into Web3. The project currently has over 6 million users and ranks among one of the most active DApps on the BNB Chain. In building its services, Gameta brings its participants with long-term and consistent satisfactions through the combination of casual gaming, NFT and long-term Web3 rewards system.
Particle Network is a full-stack, data-driven, and composable Web3 data and development platform. Its vision is to accelerate the world's transition into the cryptoverse. Using our powerful SDKs, developers can focus on creating great app experiences rather than the heavy lifting.
In celebrating the collaboration, Gameta will also announce rewards to their community.
About Gameta
Gameta is a meta-entertainment network aimed at bringing large scale Web2 users to Web3 with mini and casual gaming enjoyments. Gameta currently ranks some of the most active DApps on the BNB Chain with frequent new NFT and reward innovations for its community. For more information please its official channels to find out more:
About Particle Network
Particle Network is the full-stack Web3 infrastructure, the fastest path from ideas to deployment in a single workflow for high performance dApps.
Particle Dashboard is an all-encompassing control platform that provides management and analysis services for Web3.0 projects using Particle Network. After creating their project on the dashboard, projects will receive their Project ID, Client Key, and Server Key. They can then use these elements to employ Particle Network's SDKs and other services.
SOURCE: MEDIUM