Morpheus Network Partners with Google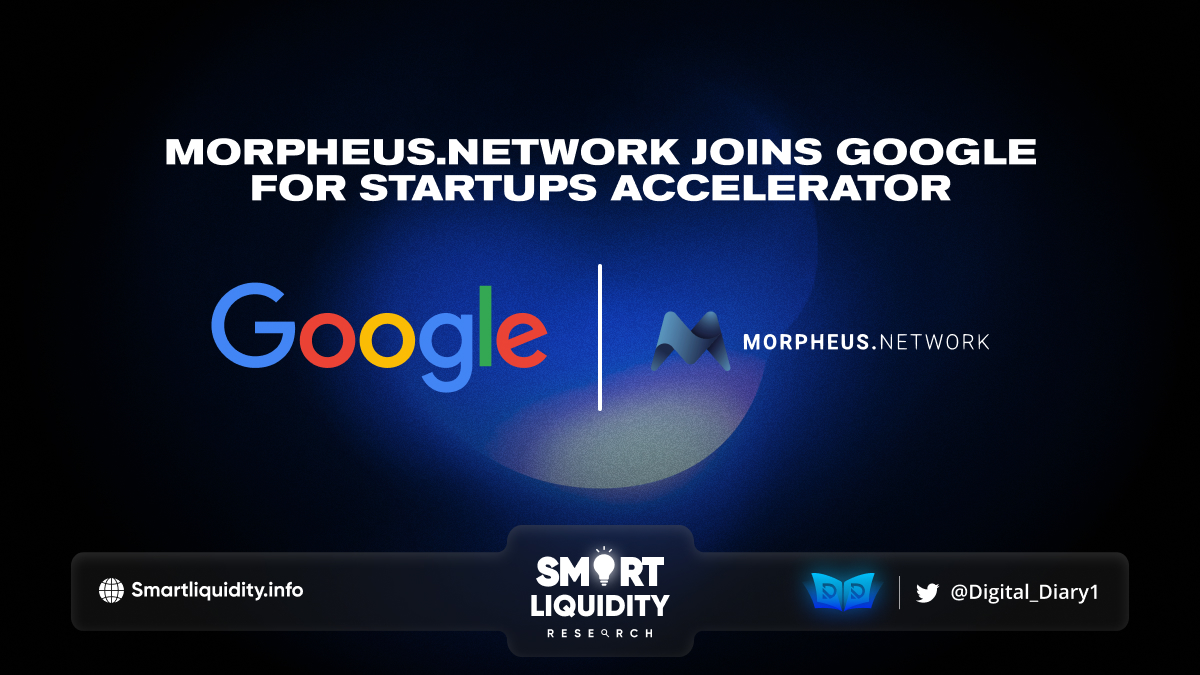 Since its inception, Morpheus.Network has strived to revolutionize global supply chains, creating an interconnected global market of networks supported by advanced technology and powered by their innovative, multi-award winning platform. Google has recognized their hard work and dedication and has welcomed them into the program!
This is a 10-week digital accelerator program. The accelerator is designed to bring the best of Google's programs, products, people and technology to startups that leverage machine learning and AI in their company.
This provides them access to 20+ different Google teams, industry experts, support on product strategy and deep dive workshops with a heavy focus on Artificial Intelligence (AI) and Machine Learning (ML) which is a big focus for our platform roadmap in 2023.
In addition to mentorship and technical project support, the accelerator also includes deep dives workshops focused on product design, marketing, customer acquisition and leadership development for founders and more!
They will have access to Google's network of industry experts to help support company and product strategy. Plus early access to new Google products and tools.
The program concludes with a live Demo Day where they can present their company and multi-award winning supply chain platform. With cohort-mates, Google senior leaders, members of the Google investor mentor network, and also other teams around Alphabet.
Morpheus.Network x Google Highlights
Joining Google for Startups Canada Cohort marks a major milestone in Morpheus.Network's growth. With the support of Google for Startups, Morpheus.Network will be able to extend its services and each further.
The Google for Startups Canada Cohort will provide valuable support to Morpheus.Network. As they continue their journey to disrupt global supply chains. This support will help their business thrive in an ever-evolving global marketplace, including mentorship, network building, and also community engagement. Additionally, Morpheus.Network will benefit from invaluable marketing exposure as part of this prestigious program.
Morpheus.Network is committed to continuing their mission of bringing visibility, security, compliance, and also cost efficiency to the global supply chain industry. Joining the Google for Startups Canada Cohort will only help them move further toward this mission. And make the world of international supply chain operations more secure, efficient, and also connected.
About Morpheus.Network
Morpheus.Network was built to make logistics easier using blockchain technology. Combining the most brilliant minds in global trade, information security, blockchain, and artificial intelligence. Morpheus.Network aims to fix the inefficiencies that the World Economic Forum has identified in a $15 trillion USD industry.
SOURCE: MEDIUM