Babel Finance Launching New Token to Pay Back Creditors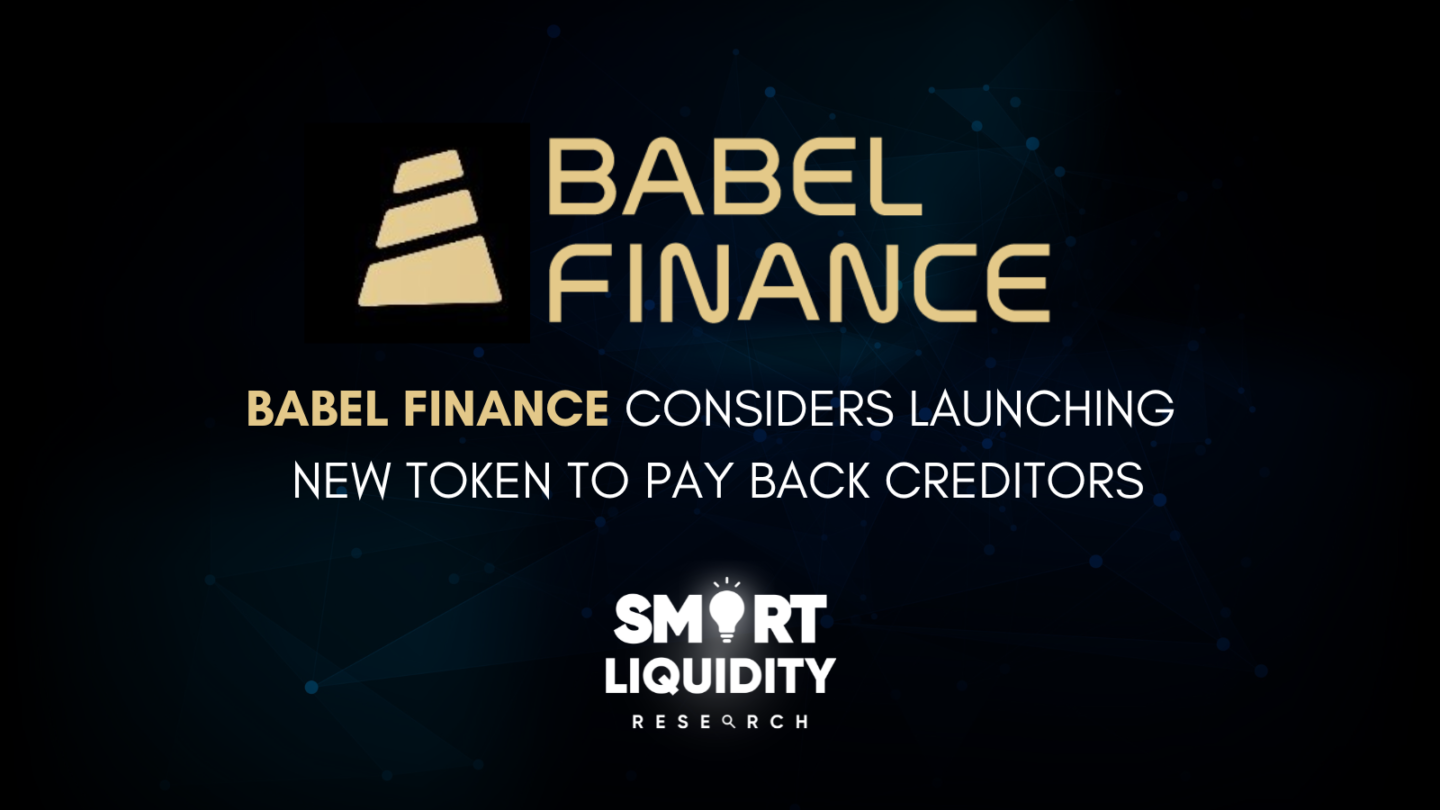 Babel Finance, a leading cryptocurrency lending and wealth management platform, is reportedly considering launching a new token to pay back its creditors. The announcement comes as the platform is grappling with a growing number of outstanding loans and a decrease in demand for its lending services.
Babel Finance, a leading crypto financial service provider, is reportedly exploring the possibility of launching a new token to pay back its creditors.
Babel Finance was established in 2018 and quickly established itself as a key player in the emerging cryptocurrency lending sector. The platform provides investors with access to liquidity by allowing them to use their digital assets as collateral for loans. It also offers a range of other services, including trading and asset management, and has gained a reputation for being a reliable and trustworthy provider of financial services.
Despite its success, however, Babel Finance has recently faced several challenges that have threatened its financial stability. The recent downturn in the cryptocurrency market has had a significant impact on the platform. As a result, Babel Finance has been facing financial difficulties, including a decreased demand for its lending services and an increasing number of outstanding loans.
To address this issue, Babel Finance is reportedly considering launching a new token that would allow it to raise funds to repay its creditors. Babel Finance plans to back the token with its existing assets, which include its loan portfolio and trading positions. The company intends to offer the token to investors through an initial coin offering (ICO).
Benefits of the Proposed Token Launch by Babel Finance
Babel Finance aims to design the proposed token to provide investors with a stable and reliable source of income, in order to attract both cryptocurrency enthusiasts and traditional investors. According to reports, the token would be available on a number of different exchanges, making it easy for investors to trade and exchange it for other digital assets.
If successful, the new token could provide a much-needed boost to Babel Finance's finances, allowing it to repay its creditors and continue to provide high-quality financial services to its clients. It could also help to increase investor confidence in the cryptocurrency lending sector, which has faced significant challenges in recent years due to a lack of regulation and a series of high-profile hacks and scams.
Overall, the launch of a new token by Babel Finance represents an innovative and potentially game-changing move for the cryptocurrency lending industry. If successful, it could pave the way for a new generation of financial services providers that leverage the power of blockchain technology to provide reliable and secure financial solutions to investors around the world.