IndiGG Partners with Fabwelt's Arsenal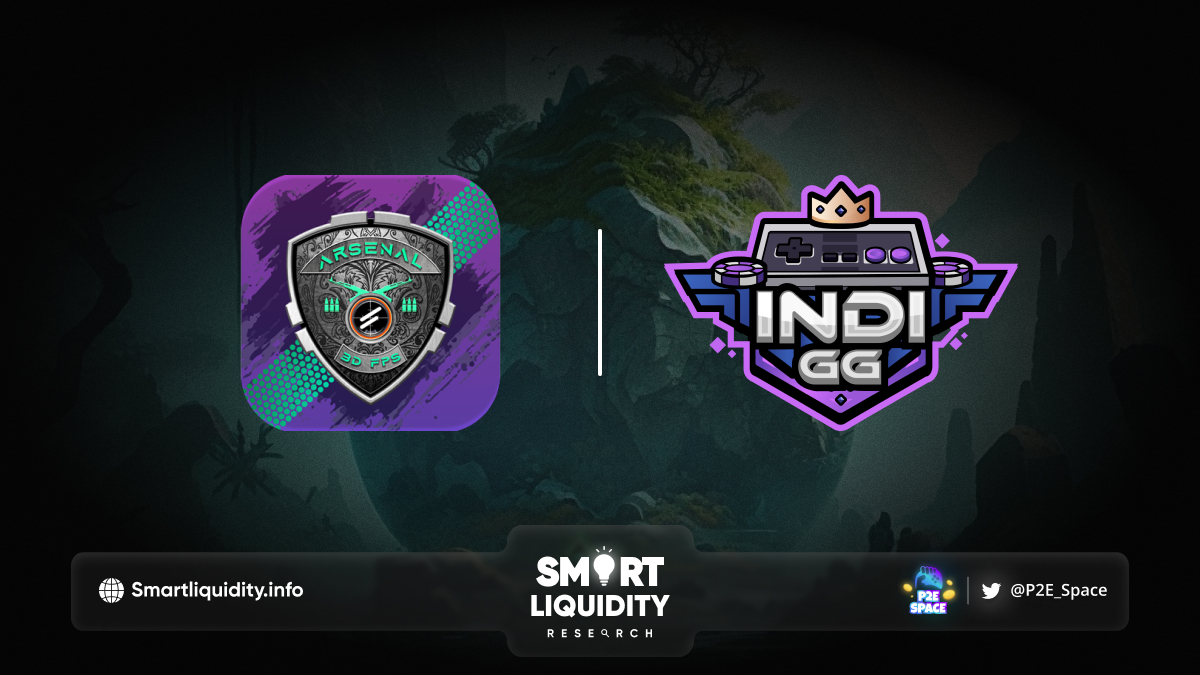 IndiGG is delighted to announce its partnership with Fabwelt's Arsenal – a thrilling1 First Person Shooter multiplayer game that utilizes blockchain technology and NFTs as assets, collectibles, and utilities.
Arsenal has taken the gaming community by storm with its pay-to-play and play-to-earn options, offering both everyday and professional players worldwide a chance to get incentives and fun. With its extensive device and feature roadmap, Arsenal promises to provide an exciting and rewarding gaming experience to players globally.
In-game NFTs in Arsenal are not only collectibles but also strategic utilities that players can use to unlock special collectible NFTs or purchase strategic NFTs to get the upper hand within the game. All NFTs become player assets and can be bought and sold on both internal and external marketplaces.
What does IndiGG x Arsenal bring?
The Indian gaming community has always been enthusiastic about multiplayer games like Counter Strike, Valorant etc., and with Arsenal bringing in the web3 aspect to a similar visual experience, they believe this partnership will allow them to reach a vast audience.
IndiGG is also bringing in an expert approach to create content that will engage, educate and excite the 500m+ gamers of India. Additionally, IndiGG will organize 20+ tournaments across colleges and cafes throughout the country, where gamers can compete and win fantastic prizes.
With this partnership, IndiGG members will have the opportunity to indulge in the game, play against each other, and compete in tournaments, all while earning unique opportunities within the game.
To partner up with Arsenal and bring such an exciting game to the community and offer them unique and rewarding gaming experiences. Aligns perfectly with the mission of onboarding 500m+ gamers of India.
In a Nutshell
IndiGG's partnership with Arsenal aims to deliver an exhilarating gaming experience to the Indian gaming community, offering earning opportunities, tournaments, and in-game NFTs. IndiGG will create educative and interactive content around Arsenal and organize tournaments across some major Indian cities. Like Bangalore, Mumbai, Kolkata Pune etc, enabling the community to compete and win fantastic prizes. This partnership promises to drive mass adoption of Web3 gaming in India. And also take the gaming experience to a whole new level!
About Arsenal
Arsenal is a First-Person Shooter multi-player game developed by Fabwelt for the Fabwelt Gaming Ecosystem and Metaverse. It utilizes blockchain technology and in-game NFTs as assets, collectibles, and utilities. Arsenal offers pay-to-play and play-to-earn options for both everyday and professional players around the world to get incentives and fun.
About IndiGG
IndiGG is building the world's largest Web3 gaming DAO centred in India, dedicated to onboarding the 500M+ gamers of India to the Web3 gaming ecosystem and enabling earnings for the DAO members. IndiGG does this by partnering with the best gaming studios and also developers globally. Thereby increasing their probability of success by creating relevant micro-communities.
SOURCE: IndiGG Blog