The Polygon Ecosystem and Benefits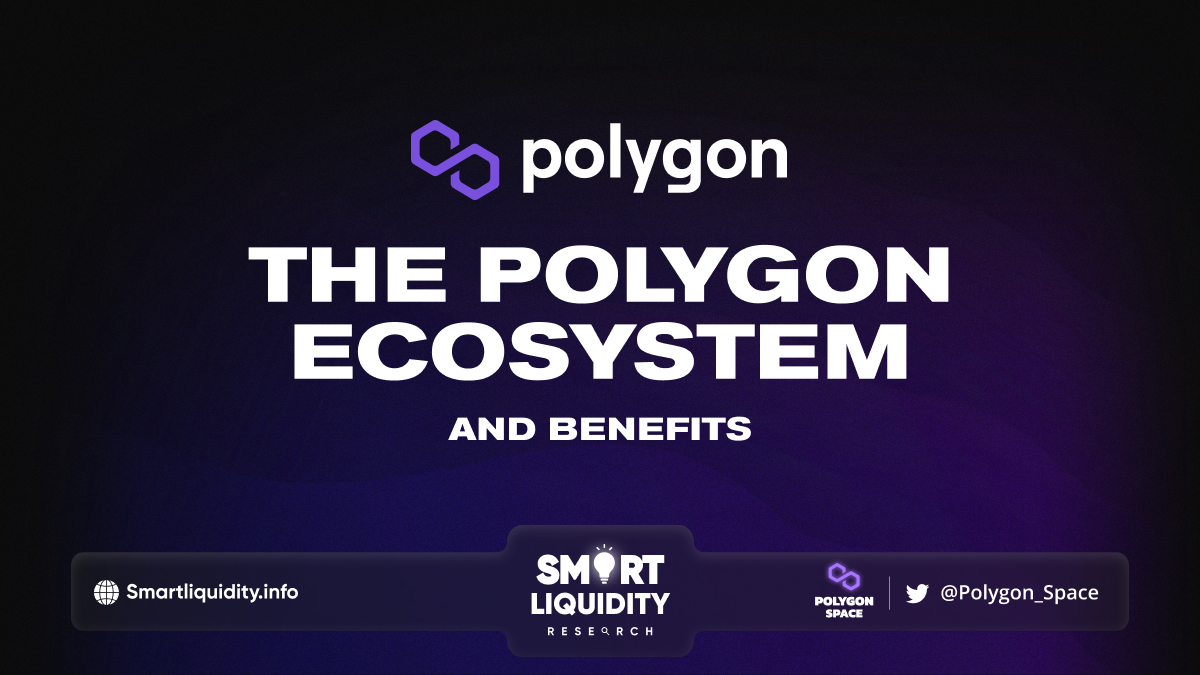 The Polygon ecosystem is a multi-chain scaling solution that aims to address the problems of scalability, high gas fees, and interoperability that have been plaguing the Ethereum network.
Polygon provides a layer 2 scaling solution on top of Ethereum. Which enables faster and cheaper transactions, making it more accessible and user-friendly for developers and users.
The Polygon ecosystem includes several key components, including:
Polygon SDK: A software development kit that allows developers to build and deploy their own blockchain networks on top of the Polygon network.
Polygon POS: A proof-of-stake consensus mechanism used by Polygon that enables fast and cheap transactions.
Polygon Bridge: A bridge that allows assets to be transferrable between Ethereum and Polygon networks.
Polygon MATIC token: The native cryptocurrency of the Polygon network, used for transaction fees and other network operations.
Polygon applications: A range of decentralized applications (dApps) that are built on the Polygon network. Including gaming, finance, and non-fungible token (NFT) marketplaces.
The benefits of using the Polygon ecosystem:
Scalability: The Polygon network can process thousands of transactions per second. And making it highly scalable and capable of handling large volumes of traffic.
Low transaction fees: The cost of transactions on the Polygon network is significantly lower than on Ethereum. This makes it more affordable for users to conduct transactions and participate in decentralized applications.
Interoperability: The Polygon network is interoperable with other blockchain networks. Which means users can easily move assets between different blockchain networks.
Security: The Polygon network is highly secure and uses advanced encryption methods to protect user data and assets.
Fast confirmation times: Transactions on the Polygon network are confirmed within seconds. And making it a highly efficient platform for conducting transactions.
Developer-friendly: The Polygon ecosystem is highly developer-friendly, with a range of tools and resources available to help developers build and deploy decentralized applications on the network.
Overall, the Polygon ecosystem offers a range of benefits to users, including faster and cheaper transactions, increased scalability, interoperability, and enhanced security. These benefits make it an attractive option for anyone looking to participate in the growing world of decentralized finance and blockchain technology.