Tryhards and THX Network Collaboration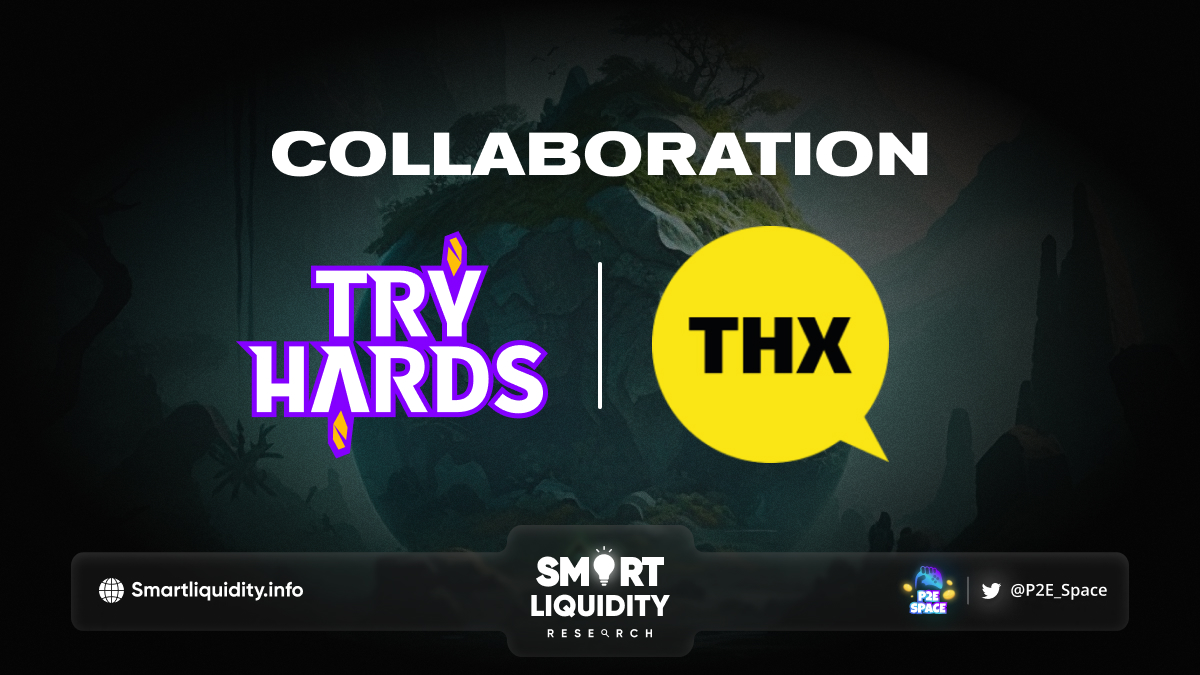 Tryhards,

is a

PlayToEarn,

NFT

blockchain

Metaverse, announces its

 partnership with THX Network, a Dutch project that has developed an innovative loyalty widget.
This collaboration is a significant step forward for Tryhards, as they are always looking for ways to enhance the user experience on their platform.
When they were first introduced to the THX Network team, they were impressed by their dedication and perseverance. They had developed a loyalty program that went beyond the traditional rewards and had unique features that would keep users engaged. They knew that their approach would be an excellent fit for their platform and could help them take their user experience to the next level.
Collaboration
Working with the THX Network team has been a fantastic experience. They share a "can do" mindset, which has made it easy to work together and achieve their shared goals. They have been inspired by their dedication to their work and the way they put their users' needs at the forefront of everything they do. Their passion for building innovative solutions is contagious, and they are excited to see where its partnership will take them.
The THX Network loyalty widget is an exciting addition to their platform. It allows users to earn rewards for their participation in their community, making it an excellent way to incentivize engagement. The widget has unique features that make it stand out from other loyalty programs, such as the ability to earn points for activities like referring friends, sharing content, and completing challenges.
They believe that their partnership with THX Network will help them create a more vibrant and active community. By adding the loyalty widget to their platform, they will be able to provide users with additional incentives to stay engaged, which will help them build a stronger relationship with their users. Its goal is to create a platform where users feel a sense of belonging and can connect with like-minded individuals from all around the world. They believe that the THX Network loyalty widget is a step in the right direction to achieving this goal.
Going forward
Looking ahead, they are excited about the possibilities that their partnership with THX Network holds. They are already exploring new ways to enhance the user experience on their platform, and they are confident that the THX Network team will be a valuable partner in this journey. The collaboration will pave the way for a new level of engagement, and they can't wait to see what the future holds for their partnership.
In conclusion, they are thrilled to partner with THX Network and also are excited to see how their collaboration will benefit its users. Their teams share a dedication to providing users with the best possible experience. And they believe that their partnership will help them achieve this goal. They look forward to exploring the full potential of the THX Network loyalty widget. And also creating a more vibrant and active community.
About Thx Network 
When receiving something nice, the logical reply is "thanks"!
Thx Network team believes that in ten years' time, having digital assets. Such as NFTs will be just as common as having a website. They're making this future possible for everyone by offering you token-powered marketing solutions. That can be embedded in 30 minutes or less.
About TryHards
TryHards is a PlayToEarn, NFT, Blockchain Metaverse. Collect Fanatics, dominate the Arena, conquer Planet X. Tryhards is a competitive, immersive and also most importantly a fun game to play. Its mission is to keep players engaged in a fair and also balanced way. They believe it's very important for new players to be able to join. And also be able to compete with the veteran players. But at the same time enjoying nice benefits for obtaining higher tier characters and weapons.
SOURCE: MEDIUM