GameSwift and SkyNity New Partnership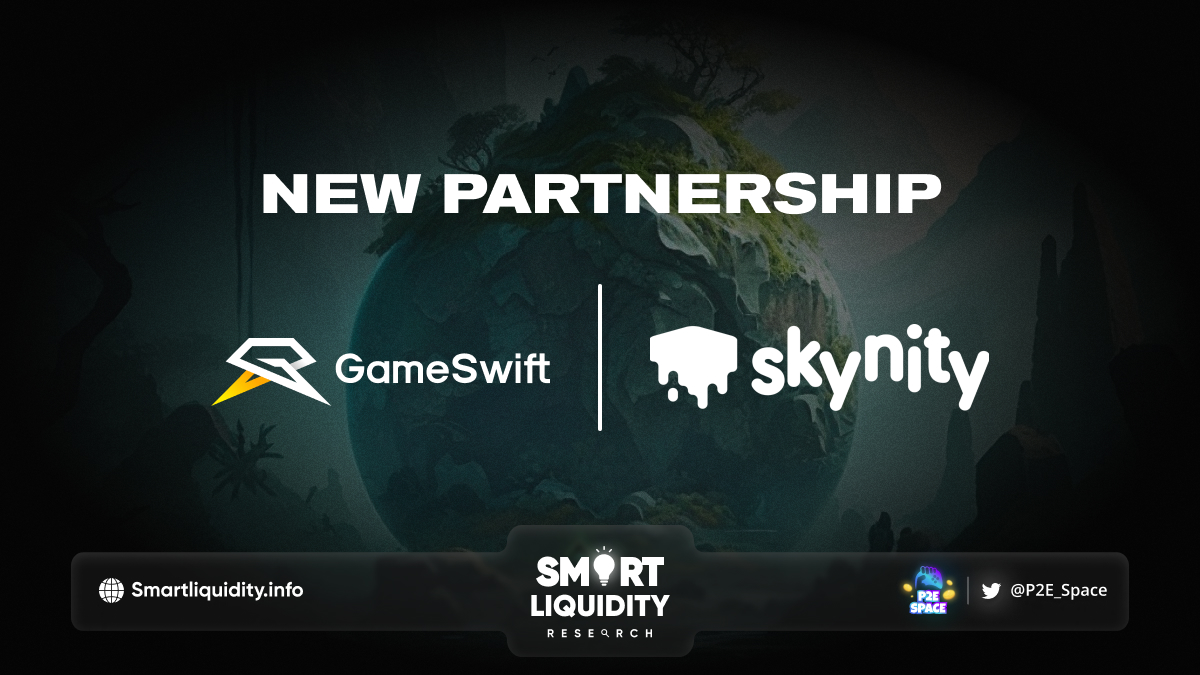 GameSwift is thrilled to announce its latest partnership with SkyNity, a turn-based strategy game where fun, competition, and winning rewards come hand in hand.
And it will soon be featured #onGameSwift with a strategic integration with the GameSwift Platform (plus Launcher and ID) and the GameSwift Chain!
Want to know more about SkyNity before adding it to your wishlist #onGameSwift?
Well, here are the top perks of playing this game!
BULLETPROOF ECONOMY. Based on the Proof of Play model, SkyNity's economy aims to be the next step after the Play2Earn trend based on highly inflationary tokens. Their Bitcoin-based Proof of Play model is connected with deflation and fair competition to guarantee an economy set out to keep players engaged for longer.
PROVEN STRATEGIES inspired by the poker dynamics guarantee high competition between players and also awake emotions straight from a poker table.
COMPETITION driven by high rewards. Not everyone can win in this game, but the better your strategy, the further you can get, and the higher the prizes at stake!
The lore-enriched gameplay focuses on the SkyGods watching players from above and surprising them with their tremendous powers. Building mighty armies, fighting enemies, and also conquering lands are the key activities for players wanting to get their hands on high rewards.
SkyNity may look familiar to those who played popular strategy games from Web 2, such as Civilization, Heroes of Might and Magic, or Forge of Empires.
The game takes you to a fantasy world between the clouds, where you take on the role of a SkyLander, an inhabitant of flying islands called SkyLands, fighting for SkyDust, represented by the token $SDT. SkyLands NFT collection will launch in the second half of March, and it's also worth keeping an eye on the announcements as these NFTs are a must-have to enter the game!
About GameSwift
GameSwift is a game-changing product that is changing the web3 gaming industry.
As a decentralized and community-driven ecosystem, they provide all the elements required to build a true web3 gaming empire. It is a 360-degree platform for game developers and also gaming studios. Offering all of the tools necessary to launch web2 games into the web3 environment. As well as a space for true gamers who want to participate in the crypto world and become a part of web3.
About SkyNity:
SkyNity aims to be the next step after the Play2Earn trend which was based on highly inflationary tokens. With their Bitcoin-based Proof-of-Play model connected with deflation and rivalry, they guarantee a better, more thought-out economy that will outperform the economies known from the previous blockchain games experiencing dramatic falls. Contrary to inflationary tokens of Play2Earn, there are solutions that will guarantee token deflation which are based on fair competition.
SOURCE: MEDIUM