Core Mobile Available on iOS devices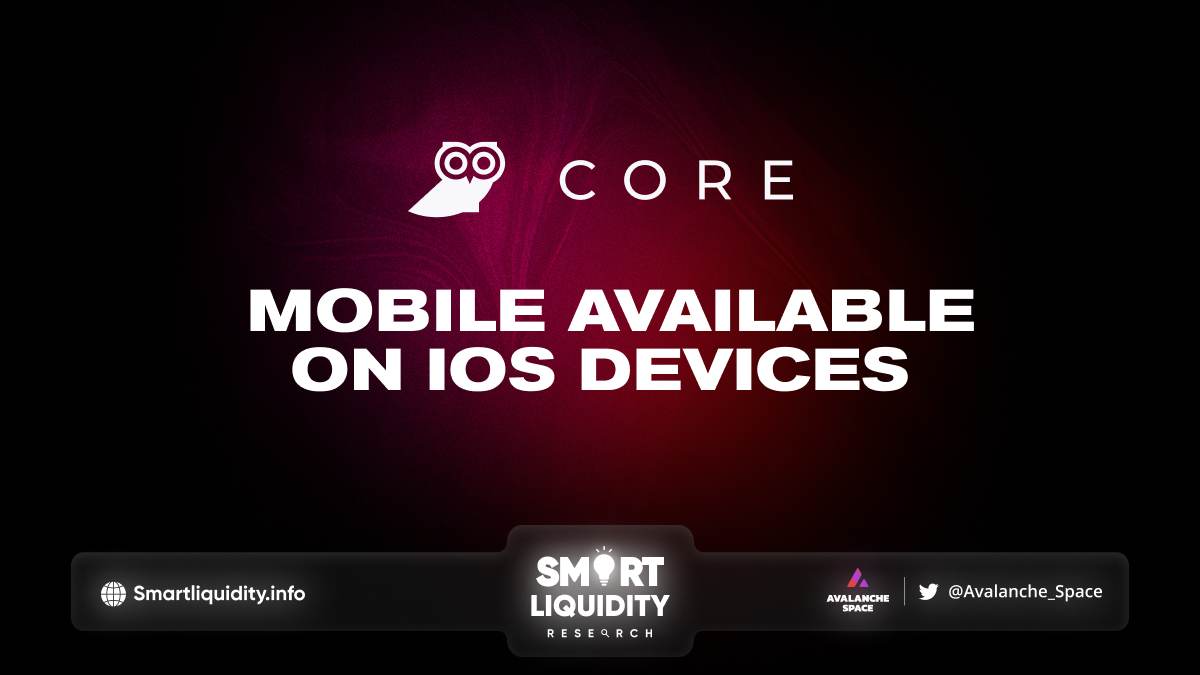 Core Mobile Available on iOS devices, users can download Core mobile for free.
Beginning today The Core mobile app is now available for free download for Apple iOS users. Core provides rapid, easy access to Avalanche, Avalanche Subnets, Bitcoin, Ethereum, and other EVM-compatible chains. .
Core has improved the digital wallet experience. Users may utilize native Bitcoin in the app to utilise idle assets in Avalanche's DeFi ecosystem.
Core mobile allows iOS users to easily:
Self custody your assets so that you are the sole owner and not dependent on anyone else
Keep track of your asset price movements in real-time with the Watchlist feature
Easily swap Avalanche, Bitcoin, and Ethereum assets
Manage your Avalanche and Ethereum assets, Bitcoin, NFTs, and more
Transfer Bitcoin and Ethereum to participate in the DeFi ecosystem
Seamlessly add or switch to your favorite networks
Jump into the Avalanche ecosystem fast with preloaded Subnets, like DeFi Kingdoms. Exclusively with Core.
The iOS release is important. In 2023, Core extension has gained 34% more unique weekly users. BTC.b, Core-bridged Bitcoin to Avalanche, surpassed the Lightning Network in 2023 with $215M+ in volume bridged. The introduction of Core mobile for iOS gives 1B+ potential new users simple access to Core's capabilities and enriches the Avalanche ecosystem.
To experience Core for yourself, download Core mobile for iOS from the Apple App Store and enjoy the best way to connect to crypto today.
About Core
Core is your free, all-in-one Web3 command center for Avalanche dApps, NFTs, bridges, Subnets, L2s, and more. Core supports Avalanche, Bitcoin, Ethereum, and all EVM-compatible blockchains.