Sakaba Collaboration with Metaderby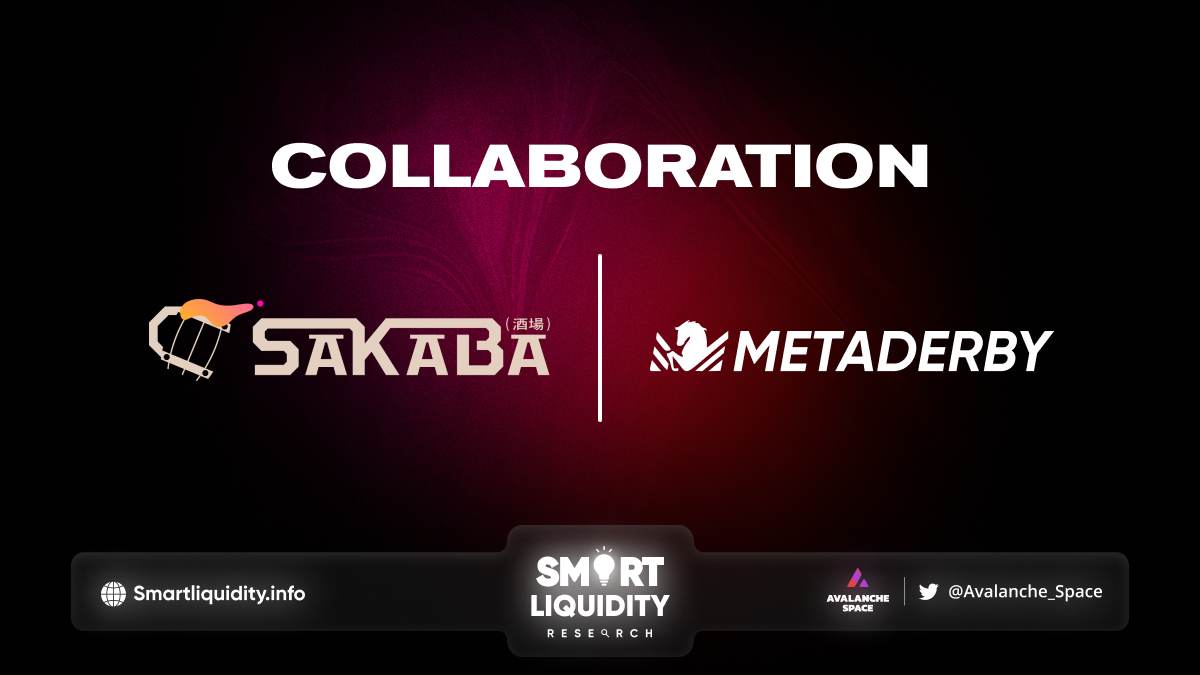 Sakaba Collaboration with Metaderby, to strengthen its Avalanche presence and develop a hub where users on Sakaba can find great games like those on MetaDerby.
MetaDerby will post some quests on Sakaba after their launch. Sakaba Collaboration with Metaderby.
MetaDerby is a free-to-play-and-earn NFT horse racing game built on the Avalanche blockchain. How Does MetaDerby Work?
MetaDerby racehorses are NFTs with four Genotypes: BloodLine, Acceleration (Gene X), Aggressiveness (Gene Y), and Sprint Speed (Gene Z). Each genotype reflects its natural qualities and will come into play during horse races.
MetaDerby horse races
Racing is limited to 12 horses. Racehorses may breed foals for MetaDerby and other NFT markets. Like many Play-To-Earn games, MetaDerby runs on a dual-token system.
The Derby ($DBY) token is used for governance and purchasing of lands in the Metaverse.
About Metaderby
MetaDerby is Avalanche's first free-to-play and earn horse racing game, where users can race, breed, trade NFT horses, and bet on horse races to generate long-term gains.
About SAKABA
Sakaba is a next generation blockchain gaming hub. We will contribute to the development of the ecosystem of blockchain gaming industry through onboarding quest listing, increased liquidity for game users, cross-game DIDs, launchpads, marketplaces.
SOURCE: https://medium.com/sakaba-xyz/collaboration-with-metaderby-4ce6a446c32